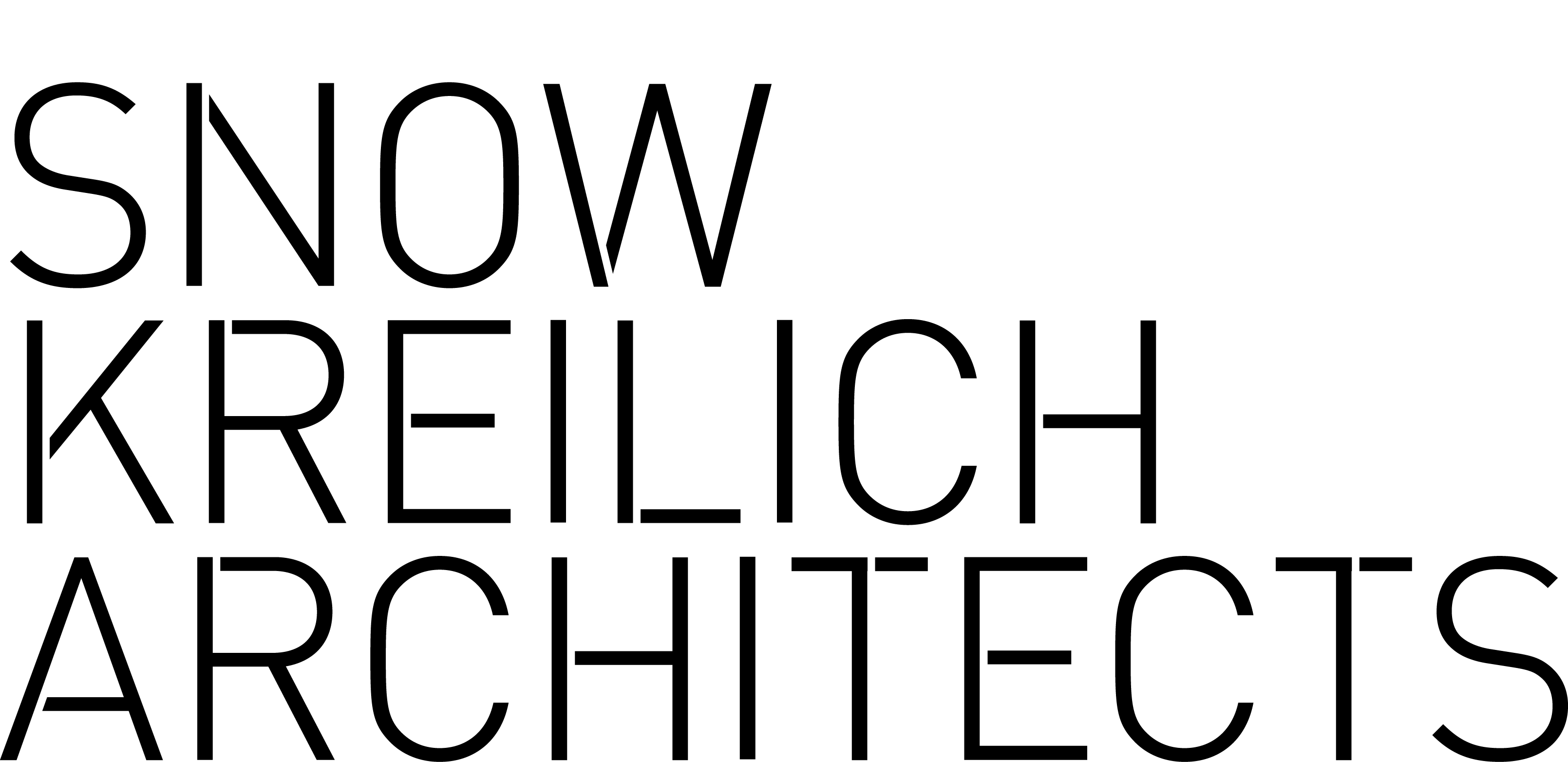 Year Established:
1995
Offices:
Minneapolis, Minnesota
Staff:
30
Practice Areas:
architecture, interior architecture, planning, concept design, visioning
Website:
snowkreilich.com
Phone:
(612)359-9430
E-mail:
mail@snowkreilich.com
Snow Kreilich Architects is a nationally recognized and award-winning architectural studio-based practice in Minneapolis, Minnesota. The studio was formerly Julie Snow Architects, founded in 1995 by Julie Snow, FAIA. With each project led by design principals Julie Snow and Matt Kreilich, the studio focuses on producing architecture that performs against multiple measures of design success. This focus has resulted in consistent design recognition for projects that rely on a fresh and intensive design investigation of every project. We have developed shared working methodologies that result in consistently intelligent buildings that are well conceived and carefully detailed. The firm received the 2018 AIA Architecture Firm Award. The Award, given annually, is the highest honor the AIA bestows on an architecture firm and recognizes a practice that consistently has produced distinguished architecture for at least 10 years.