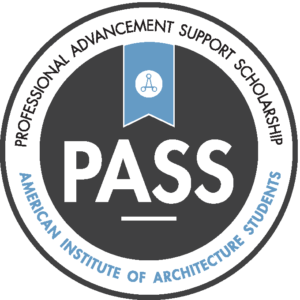 The Professional Advancement Support Scholarship (PASS) is intended to encourage young professionals to make a plan to move toward professional licensure, and begin on that path as soon as possible. Each division of the Architect Registration Exam (ARE) costs $235, which can be a daunting endeavor for a recent graduate.
The scholarship is available to alumni of the AIAS who aim to pass a division of the ARE within one year of graduating. The scholarship will cover the full cost of that exam. The mission is to share diverse testers' experiences so that young professionals can see preparing for and taking the ARE as an attainable and relatable goal.
Applications Are On A Rolling Basis
7-in-7
In 2015, then National President Charlie Klecha embarked on a journey to take all 7 exams within 7 days. In preparation to start testing and complete his mission, he created a series of videos that can aid in your preparation for the ARE. You can view the entire 7-in-7 series here.