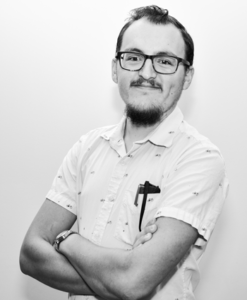 Adam Gregory Fogel currently serves as the 2017-2018 Chair of the Freedom By Design Advisory Group.
Recently graduated from the University of Texas at Arlington with a Bachelor of Science in Architecture, Adam is now pursuing his Master of Architecture at the Illinois Institute of Technology.
Adam became involved with AIAS at UTA through Freedom By Design his freshman year and has continued to be involved ever since. Through his continued experiences with FBD and AIAS, Adam has found a passion for using his knowledge in design and communication to give back to architecture students and the surrounding community.