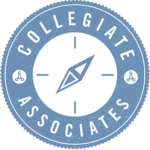 This 'In Studio' feature is sponsored by the AIAS Collegiate Associate: University of Memphis. Build your awareness of your graduate and other educational programs to thousands of architecture and design students with the AIAS Collegiate Associate program, offering year-round promotional opportunities for your school.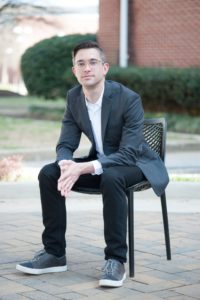 Name: Brock Terwilleger
School: The University of Memphis
Degree Program: BFA in Architecture + Interior Architecture
Year in School: Third-year undergraduate
Describe your studio culture
Our studio is tight-knit. Our department is small, so it's easy to know everyone. As a result, there is also a good intermingling of different year levels, so it's easy to get help. Furthermore, all the studios meet together on Fridays for our Shop Talk lecture series, so everyone always has something in common to discuss and apply to their work.
Give one tip that has helped you succeed in studio:
Write everything down! I take notes all through class and critiques. That way, I'm never wondering what to do next. I can read my notes and find a way to move forward.   
What motivates you to work hard in studio:
Bringing my design ideas to fruition. I hate to present work that doesn't show all the thought I've actually put into a design.
What aspect of your studio experience do you think will help you get a job?
Teamwork and time management
What can professors do to create a helpful and supportive studio culture?
Our first-year curriculum is designed to establish a collaborative spirit in studio. The first-year course involves a large communal project where everyone has a role. That experience definitely bonded my year-level together.
What should a high school student understand about studio at my university: 
It's a lifestyle.
What can AIAS do to help improve your studio experience: 
Our chapter has multiple professional development events each month, but we are working more on providing games and social events to help people relieve stress.
What would be in your ideal studio care package: 
Pushpins and double-sided tape. Somehow I always need double-sided tape.
Complete this sentence: I love studio because:
It's my home. I live here.