The AIAS Honor Awards were developed to publicly recognize outstanding achievements by students, educators, and practitioners who have exhibited an exemplary commitment to the education and development of architecture students. Each year the AIAS honors individuals and groups for their exemplary work in areas such as leadership, collaboration, design, scholarship, and service. Winners will be announced at the FORUM Denver Conference
The American Institute of Architecture Students (AIAS) is pleased to announce a jury with diverse expertise for the 2021 AIAS National Honor Awards. The jury will be co-chaired by Past Vice President, Sara Taketatsu, AIAS, Assoc. AIA and Adam Gregory Fogel, Assoc. AIA, NOMA and includes: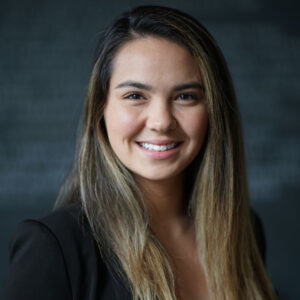 Sara Taketatsu, AIAS, Assoc. AIA, NOMA
Sara graduated from the University of Colorado Boulder with a Bachelors of Environmental Design before serving as the 2019-2020 AIAS West Quad Director and then as the 2020-2021 AIAS National Vice President. She is passionate about building community and advocating for architecture students. Sara also enjoys listening to podcasts almost as much as she enjoys baking giant batches of cinnamon rolls.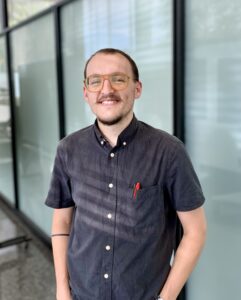 Adam Gregory Fogel, Assoc. AIA, NOMA
After earning his M. Arch from the Illinois Institute of Technology, Adam served as the 2019-2020 AIAS National Vice President. Now he is pursuing his architectural license with a small, full-time remote firm called Kezlo Group, LLC (kezlo.com) and has made his way back to Chicago teaching as an adjunct professor in IIT's College of Architecture. In addition to architecture, his passions also include digital and film photography and cycling.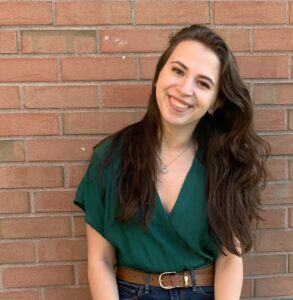 Shannon DeFranza, AIAS, Assoc. AIA

Shannon received a Bachelors of Science in Architecture in May 2021, graduating from the Honors Program at Roger Williams University as the valedictorian of RWU's School of Architecture, Art and Historic Preservation, and was chosen as the University's Student Commencement Speaker. She is looking to return to Grad school to study architecture, policy, and climate research. She is the current AIAS National Vice President for 2021-2022, and was previously the Northeast Quad Director for 2020-2021. She also serves as the Student Director on the ACSA Board for 2021-2022.
Anh is an Architect in Training at Another Look & Consultant at RLGA Technical Services. She received her Bachelors of Architecture from the University of Arizona and a Masters from The School of Architecture formerly known as The School of Architecture at Taliesin. Her thesis project Cocoon, which is currently located at Taliesin West Scottsdale, Arizona, is a study of space and geometry within the built environment. Anh also spends time giving back & volunteering design and craftsman services for non-profit groups.
Rahmah Davis is currently a senior architecture major at Morgan State University. She served as president for the MSU AIAS chapter in 2020-2021, as well as a member of the Council of Global Representatives. She was named the Chapter Leader of the month in October of 2020.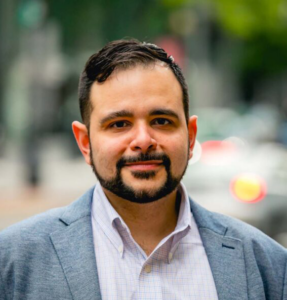 Ricardo J Rodriguez, Assoc. AIA, LEED AP, ACI
Ricardo grew up in San Germán, Puerto Rico, and has worked alongside industry leaders at Gensler, NIKA Solutions, and WDG Architecture. With over 12 years of professional experience, he received AIA| DC's Emerging Architect of the Year, the Young Architect of the Year Award by the DC Council of Engineering and Architectural Societies, and was selected for the YAF's Practice Innovation Lab. In his Global Virtual Design & Construction Specialist role, he spearheads digital solutions and BIM implementation for construction product manufacturer BASF. Ricardo is a versatile leader experienced in creative strategy, technology implementation and is passionate about creating solutions that help tackle big-picture problems. Ricardo has presented "Rage Against the Machines:  Surviving the End of Architecture" as a frequent industry speaker and panelist at AIA's Conference on Architecture 2018. In 2019 continues to speak throughout multiple events on "Modern Times – AEC Business Transformation in the Era of AR/VR." In 2019 Ricardo will contribute to AIA's Conference on Architecture, Digital Built-Week, CONSTRUCT Expo, CITI-AEC in Mexico, the Tilt-Up Concrete Association Convention, and the American Concrete Institute's BIM committee at their convention in Cincinnati. Given his industry involvement, in 2018, he was honored by Built-Worlds, as one of the Nation's Top 50 Adoption Leaders. Given Ricardo's track record of thought-leadership and advocacy within the industry, AIA National elected him to the Strategic Council. He would serve as At-Large Representative in 2020-2021, helping lead the Technology in Architectural Practice workgroup. The AIA National Board of Directors has also named him board liaison to the American Institute of Architecture Students organization, a role he will serve until 2023.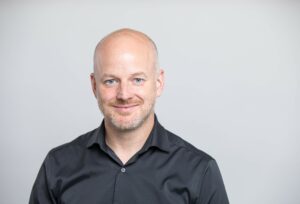 John Dwyer, AIA, NCARB
John Dwyer is the principal of John Dwyer Architecture and an Associate Professor at Dunwoody College of Technology in Minneapolis, Minnesota. In both practice and academia, John strives to expand the capacity for design toward environmental justice. 
His recognitions include the 2019 City Pages Artist of the Year Award, the 2018 AIA Minnesota Louis Lundgren Award for Service, the 2013 AIA National Young Architect Award, and the 2008 AIAS National Emerging Practice Award. His work has been published internationally in Dwell, EcoStructures, Residential Architect, Architect Magazine, Dezeen, Archdaily, and the Discovery Channel. He currently serves on the NCARB Experience Committee, the ACSA Degree Clarification Project, the executive board for cCCAP, and the AIA Minnesota Equity in the Built Environment Committee.