Washington, DC & Morristown, NJ – July 30, 2020 –Schindler Elevator Corporation and the American Institute of Architecture Students (AIAS) are proud to announce the winners of
this year's Schindler Elevate 2.0 competition.
Elevate 2.0 is an elevator design competition that pushed AIAS members to think beyond transportation from one floor to the next. This competition focused on reimagining the concept of the elevator, encouraging members to elevate the boundaries of architecture and to create future designs that could impact communities and elevator/escalators experiences.
"We are thrilled for the ongoing support and partnership with the Schindler! This re-envisioned competition highlights the innovation and creativity of our emerging professionals and showcases what may be possible in the future. We are excited to be able to once again highlight the talents of our members through this competition," said Karma Israelsen, Executive Director of the AIAS.
The competition ran from April 1, 2020, to July 15, 2020, at which point a jury selected the top three entries. The winners were announced on July 30, 2020 during AIAS Grassroots Leadership Conference.
FIRST PLACE | $2,500
Brandon Marks (Rensselaer Polytechnic Institute)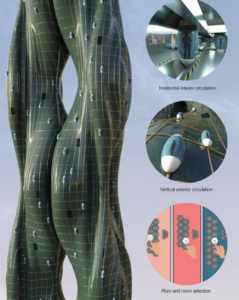 SECOND PLACE | $1,000
Reuben Cheeks (Prairie View A&M University)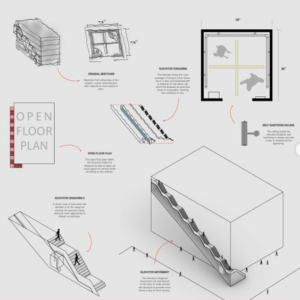 THIRD PLACE | $500
Luisa Gonzalez (Ryerson University)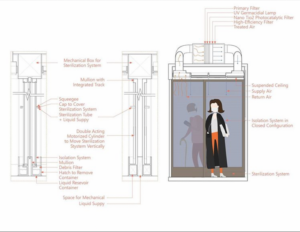 ###
ABOUT THE AIAS
The American Institute of Architecture Students is a non-profit, student-run organization dedicated to programs, information and resources on issues critical to architecture and the experience of architectural education. For more information, visit www.aias.org or call (202) 808-0075.
ABOUT SCHINDLER
About Schindler Elevator Corporation Schindler Elevator Corporation is the North American operation of the Switzerland-based Schindler Group, a leading global mobility provider of elevators, escalators and related services. Schindler supports sustainable urban development with safe, reliable and sustainable mobility solutions, moving more than one billion people every day all over the world. Behind the company's success are over 65,000 employees operating in more than 100 countries.