Washington, DC – February 17, 2021 – The American Institute of Architecture Students (AIAS) congratulates the winners of the 2020 AIAS Honor Awards. Each year the AIAS honors individuals and groups for their exemplary work in areas such as leadership, collaboration, scholarship and service.
The AIAS Honor Awards were developed to publicly recognize outstanding achievements by students, educators, and practitioners who have exhibited an exemplary commitment to the education and development of architecture students.
Please join us in congratulating the following the 2020 winners: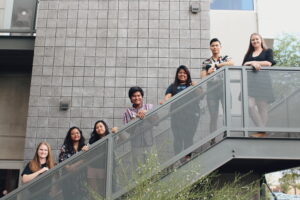 AIAS Chapter Honor Award: The University of Nevada, Las Vegas (UNLV)
Jury Comments: The AIAS is nothing if not resilient! It was encouraging to see that despite COVID-19, this chapter was able to adapt and use  the hard work and energy from the Fall Semester to help their members with struggles in the Spring Semester. The Jury encourages all AIAS Chapters to look at the UNLV Chapter as an example of how to serve members at the local level if they need new ideas to keep members engaged during virtual schooling.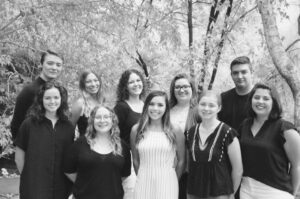 AIAS Chapter Honor Award: University of Arizona
Jury Comments: The growth of the University of Arizona Chapter is what stood out the most to the Jury. AIAS Chapters tend to fluctuate in size from year to year but it takes an incredible level of effort and coordination of leadership to have consistent growth in a chapter. The variety of events both within the chapter and those with the surrounding community created plenty of engagement opportunities for their members. The Jury knows that membership growth alone is not a good indicator of how impactful a Chapter is but believes that if AIAS Chapters want to strive for growth, they need to focus internally and develop engaging activities and events that cater to a wide range of students like The University of Arizona has done.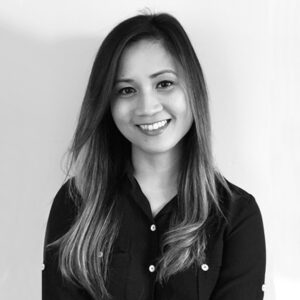 AIAS Chapter Leader Honor Award: Genevieve Enriquez
Jury Comments: It was evident that Ms. Enriquez really focused on being supportive of her members throughout her term as Chapter President. Her strong leadership skills allowed her to overcome obstacles that her chapter faced and with her time management skills, she was able to balance her school work, AIA Responsibilities, and still manage time to be active with AIA Pasadena & Foothill. The Jury encourages Ms. Enriquez to continue her active involvement in leadership and service throughout her future career in order to help even more individuals in her community.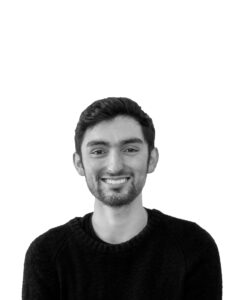 AIAS Chapter Leader Honor Award: Nicholas Romero
Jury Comments: Mr. Romero's overall involvement with the AIAS and his dedication to serve the membership and his community is just one reason why he is deserving of the AIAS Chapter Leader Honor Award. His growth as a leader is something that really stood out to the Jury – starting as a member at University of New Mexico, to serving on multiple national committees, to serving as Chapter President. The Jury encourages Mr. Romero to continue his growth as a leader by seeking new opportunities and continue his creative thinking while serving on the AIAS National Board as West Quad Director.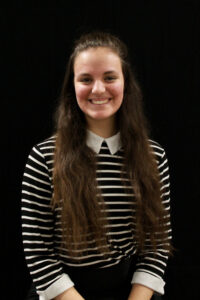 AIAS Chapter Leader Honor Award: Gabriella Spatz
Jury Comments: An incredible leader is not always the Chapter President and Ms. Spatz is a clear example of that! The impact she had as Chapter Treasure is what every AIAS leader should strive for, no matter what their position is. Ms. Spatz's dedication to the AIAS was evident at all levels of her engagement with the organization – Local, Quad, and National. The Jury was greatly impressed by the passion that Ms. Spatz has for the AIAS and is incredibly excited to see where this passion and drive take her in her future career!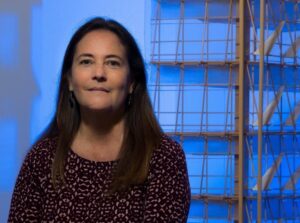 AIAS Educator Honor Award: Elizabeth Martin-Malikian
Jury Comments: Professor Martin-Malikian is clearly an advocate for her students and truly deserving of the AIAS Educator Honor Award. Her current and past experiences clearly demonstrate her incredible passion for teaching and her well rounded perspective of work is something that all her students appear to benefit from. The Jury believes that professors like Professor Martin-Malikian have such a positive impact on architecture students and education as a whole and encourages students that have an amazing professor to share their gratitude with those individuals.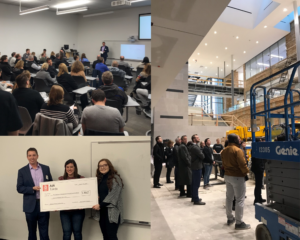 AIAS Outstanding AIA Component Honor Award: AIA Toledo
Jury Comments: As a student run organization, AIAS Chapters sometimes need support from external groups in order to to give back to their members and community. It is because of groups like AIA Toledo that our chapters are able to go above and beyond. It's true that financial support is necessary but AIA Toledo did so much more than that for the BGSU Chapter. Professional engagement and networking opportunities are crucial for those entering the field and AIA Components in the local community provide that is an excellent way to advance the architecture profession and the careers of aspiring architects. The Jury encourages both AIAS Chapters and AIA Components to reach out to one another and establish those connections if they do not already exist. A great way to foster growth of this relationship is to allow a representative from the AIAS Chapter to serve on the AIA Component board as a Student Representative or Student Director position.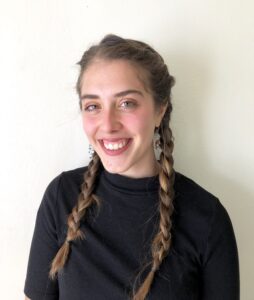 AIAS Design Excellence Honor Award: Lorine Moellentine
Jury Comments: An incredible project with a clear throughline of sustainability. The large investment of time in the timber construction material study had a huge influence on the overall design and that really strengthened the entire project. Ms. Moellentine went above and beyond the initial scope of the project. The Jury encourages her to continue this level of detail and investigation in future projects as they think it will continue to strengthen her overall designs.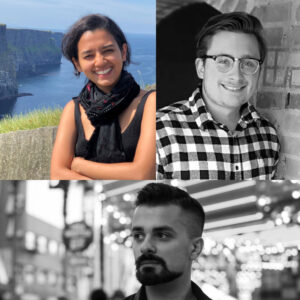 AIAS Design Excellence Honor Award: Rafael Armendariz, Kristian Hager, Shriya Ravishankar
Jury Comments: The submitted project was a strong design project and really showcased the amount of teamwork put into it. The submission packet clearly walked through each phase of the project and was graphically represented in an exceptional manner. The Jury encourages the design team to continue their approach to design with a thorough scope and to expand further into project sustainability and project context moving forward in their design education and future careers.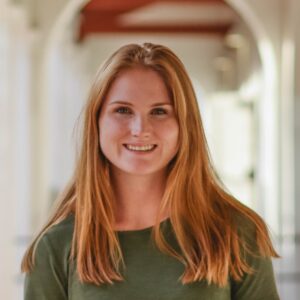 AIAS Student Research Honor Award: Destanee Cook
Jury Comments: A well executed research project or thesis takes time, dedication, and clarity and this project easily checks all three of those. From a clear and concise thesis statement to the thoroughness of data collection and supporting documentation, this project is nothing short of exemplary! The Jury believes that this project is one that will have an incredible impact on Ms. Cook's future career and is excited to see where it takes her.
The AIAS is thrilled to add these individuals and chapters to the long list of exemplary members of the organization.
Additionally, the AIAS would like to thank our AIAS Honor Award Jury members for their passion and volunteering their time to review the list of exceptional candidates in each category. They included:
Jury Chair Adam Fogel, AIAS, NOMA, Assoc. AIA  | 2019-2020 AIAS Vice President
Caitlin Kessler, AIAS, Assoc. AIA | AIA Central Idaho Associate Director, 2020-2021
Kristine Harding, NCARB, FAIA | 2019-2022 NCARB Liaison
Juan Manuel Lua Lopez, AIAS
Sara Taketatsu, AIAS, Assoc. AIA | 2020-2021 AIAS Vice President
###
ABOUT THE AIAS
The American Institute of Architecture Students is a non-profit, student-run organization dedicated to programs, information and resources on issues critical to architecture and the experience of education. For more information, visit www.aias.org.