Dear AIAS Members,
We are continuing to monitor the current public health situation surrounding the coronavirus, COVID-19. We understand that many of your universities and schools are beginning to cancel in-person gatherings and moving classes to online only. In light of the rapid changes happening across the country, we have called a special meeting of the AIAS Board of Directors to discuss how best to proceed. The meeting will take place this weekend.
 The health and safety of our members is our primary focus! The Board will be discussing a plan of action for our upcoming Quad Conferences as well as actions you can take at your local chapter to ensure that everyone remains safe and healthy during this time. 
We are continuing to review the facts from credible public health sources, such as the U.S. Centers for Disease Control and Prevention and the World Health Organization. In addition, we are monitoring travel restrictions, including potential impacts on airline travel. 
The AIAS recommends that you continue practicing proactive methods of disease prevention by "washing your hands and not touching your face" (-CDC) and that you follow guidelines set by your school or municipality. We highly encourage that you stay alert but do not live from hour to hour as this unfolds. Social media and mainstream news outlets can create anxiety by publishing limited and constantly updated information. 
Chapter Activities
We know that you may have plans for events, elections, and meetings at your school that would be hampered by recent restrictions. These are challenges that will inspire creative solutions, and we can't wait to work with you on identifying best practices! If you're feeling uneasy about immediate or urgent Chapter operations, you should schedule a time to talk with your Faculty Advisor or another Department Head.
Upcoming Quad Conferences
Executive Director Israelsen has been in contact with the planning teams and host university officials at the University of Kansas and Clemson University regarding the upcoming Midwest and South Quad Conferences. 
Both teams have done a remarkable job in planning the conferences and we know several of you have registered to participate! As of now, we are hopeful that both conferences can continue as planned; however, we are exploring other options including attendance via a virtual platform or a possible postponement. 
If you already know that you will be unable to attend the South Quad Conference (March 26-29) or the Midwest Quad Conference (April 2-5), please fill out this cancellation and refund request form. Please be patient as we process those requests alongside daily operations. Don't forget to change your travel arrangements if you won't be able to attend: each airline and hotel partner is handling cancellations differently and it will be best to work with them directly.  
Please continue to update us on any changes in how your university is managing travel, particularly travel within the United States, so we can follow that trend as well. You're welcome to send those updates and any questions you have to us (president@aias.org and vicepresident@aias.org)! 
We will be in contact with you no later than Monday, March 16th with a further update. Thank you for any feedback and support! We look forward to staying transparent with you and our members.
Sincerely,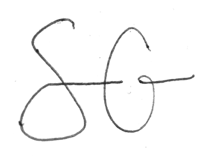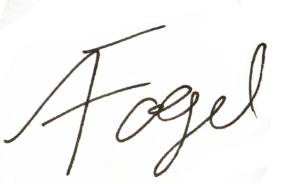 Sarah Curry, AIAS, NOMA, Assoc. AIA.            Adam Gregory Fogel, AIAS, Assoc. AIA
AIAS President                                              AIAS Vice President