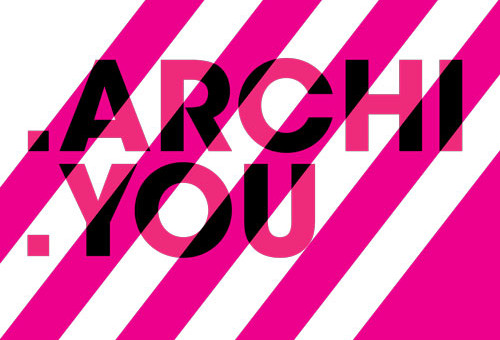 About the Competition
Sponsored by .ARCHI and administered by the American Institute of Architecture Students (AIAS), the website design competition challenges the design for a portfolio website. Submissions need to be a completely designed website on a .ARCHI domain.
The objectives of this competition are:
• Showcase projects and accomplishments in a design-like way
• Compile a portfolio showcase that will aid in interviews for potential employment
• Expand the knowledge about portfolio and website design, which integrates function, aesthetics, structure and details
• Push the limits of creativity.
Eligibility
The competition is open to all new, existing and alumni AIAS members. Entries will be accepted only for individuals.
Registration
All information and materials needed to successfully enter in the competition are contained in this program document. There is no entry fee required to participate in the competition for AIAS members. Entries must be the work of an individual student.
Submission Requirements
Entries must be uploaded to the competition website (see submission form below) by 11:59 pm, Eastern Time, on Tuesday, January 31, 2017. Once the final submissions are uploaded, no additional edits, uploads or changes can be made. Within 48 hours of uploading and the submission being approved, each student will receive a confirmation email.
File Format
A final submission upload must contain a single (.zip) folder not exceeding 10 MB to include:
• Completed submission information cover page
• (1) website containing the following web pages: Homepage, About Me, Projects and any extra subpages.
• (1) design essay (500-word maximum) as a PDF file
Design Essay
A brief essay of no more than 500-words should appear as part of the presentation describing the most important concepts of the design project. The essay should also explain any unique features or innovations that the website would have.
Evaluation Criteria
Submissions will be evaluated on the following:
• Demonstrate a creative design that would act as an architect's portfolio website
• Comply with all requirements
• Communicate the features of the design effectively
• Provide a highly creative original design
Awards
The award winners will be announced on the AIAS website. A press release announcing the winning projects will be sent to the schools of all winning participating students as well as posted on the competition website.
Starting Dot and AIAS reserve the right to publish photographs of all entries and names of student entrants without compensation. Winning designers will be required to submit a digital package containing original files/images for use in competition publications and exhibit materials. All presentations must be suitable for reproduction.
Ten (10) winners will be selected and will each receive $150 to spend on promotion of their website through social media or pay-per-click marketing.
Schedule
• Thursday, September 1, 2016 – Competition Announced and Portal Opens
• Tuesday, January 31, 2017 – Deadline for Competition Submissions
• February 2017 – Winners Announced
Important Notes
Upon receipt, all entries become the property of the AIAS and Starting Dot. Each organization reserves the right to publish drawings, written descriptions, photographs and the names of entrants, without obligation to compensate the entrants.
Competition Booklet
Download the competition booklet