The AIAS is pleased to announce the FORUM 2019 | Toronto Planning Team, led by newly appointed Chair Luisa Gonzalez, of Ryerson University. Julianne Guevara, from Ryerson University, was appointed as the FORUM Vice Chair. The 2019 FORUM Team will be responsible for the planning and implementation of AIAS FORUM 2019 to be held at the Fairmont Royal York, December 29, 2019 – January 1, 2020, in Toronto, Ontario.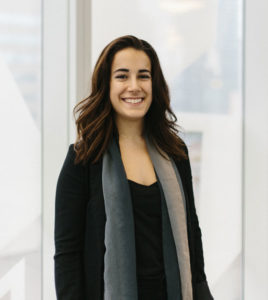 "Being involved with the American Institute of Architecture Students for the past three years has provided me with opportunities to grow and familiarize myself with the potentials of the organization. I am so excited to be a part of the FORUM Toronto 2019 Organizing Committee. AIAS has such a wide variety of opportunities for students to engage with social, political, and environmental aspects of architecture around the world, and being able to showcase Toronto's every growing built environment, its inspiring landmarks, and its drastically different cultural neighbourhoods will create a wonderful connection and experience for students and professionals alike." – Luisa Gonzalez
Luisa is coming to the helm of the FORUM team as a fourth-year student pursuing a Bachelors of Architectural Science at Ryerson University. Luisa is a thriving individual who focuses on wellness and leadership within the architectural profession. She has been an active part of AIAS Ryerson since her first-year representative opportunity in 2015. Luisa was the chapter president of AIAS Ryerson in 2017-2018, aiding students to realize forward their leadership potentials and learn about what the architectural profession has to offer outside of university. Luisa aims to stay open-minded, creative, and enthusiastic throughout her design process. She works hard and adapts quickly during collaborative projects and in different workspace environments. During school, she focuses on mental health and the implications and benefits of work-life balance in architecture.
Julianne is coming to the team as a fourth-year architecture student at Ryerson University and is currently working at NEUF architect(e)s for her co-op term. She has been involved with the AIAS Ryerson Executive Board since her first year, taking initiative in organizing events. She has been fortunate to attend every AIAS FORUM since 2016, and she has served as stream coordinator for the 2017 Northeast Quad Conference held in Toronto. She is excited to use these experiences and her passion for AIAS to bring a successful FORUM to Toronto.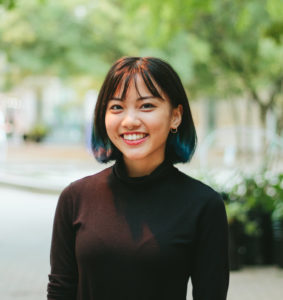 "FORUM has consistently been one of the most important events of the year during my last 3 years in architecture school. I am honoured to be a part of making it a reality and I'm so excited to share this wonderful city with the whole AIAS family. It takes a lot of time and dedication to put together something so amazing and I have complete confidence in our team that we can pull this off bigger and better than ever." – Julianne Guevara
The AIAS FORUM 2019 | Toronto Planning Team will be comprised of:
Chair
Luisa Gonzalez, Ryerson University
Vice Chair
Julianne Guevara, Ryerson University
Marketing Directors
Tiana (Hyo Yeon) Lee, Ryerson University
Gladys Lee, Ryerson University
Partnerships Directors
Agnes Yuen, Ryerson University
Celina Qiu, University of Toronto
Programming Directors
Nicole Li, Ryerson University
Vivian Kinuthia, Ryerson University
Events Director
Gloria Zhou, Ryerson University
Site Director
Ted Bulaclac, Ryerson University
Volunteer Director
Jimmy Hung, Ryerson University
##
Every year, the AIAS collects in one city over the winter holiday to network, hear from our sponsors, learn from other leaders, discuss issues relevant to architecture and design education, and conduct official AIAS business. All members are encouraged to attend and the location changes on a yearly basis. In addition to the energy of being surrounded by others with the same interests, the new Board of Directors is elected from a pool of incredibly inspiring candidates as they have speeches, debates and networking opportunities with AIAS members! forum.www.aias.org