The American Institute of Architecture Students (AIAS) is proud to announce the winners of the spring In Studio: Model Competition. AIAS members were asked to share their models to highlight their studio work and to provide inspiration for those looking to enhance their skill sets.  This competition was open to all years and skill sets.
FIRST PLACE | $300
Christian Lance Relleve, University of Southern California @lancevfx
Elements of Materiality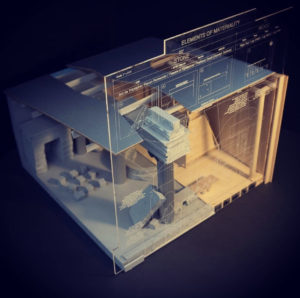 The jurors applauded this model for how it extrapolated a 2D drawing into a 3D model and then combined them into a beautiful object.  The model is well crafted and beautifully presented. Rendering the tectonics of two different structural systems side-by-side has allowed the qualities of these two systems to be explored in greater depth than is typically possible. Thank you for your hard work! We congratulate you on your success!
SECOND PLACE | $200
Jason Hashimoto and Khoa Nguyen, University of Hawaii-Manoa @ja_shunn @khoabata
E3: Energy. Environment. Elderly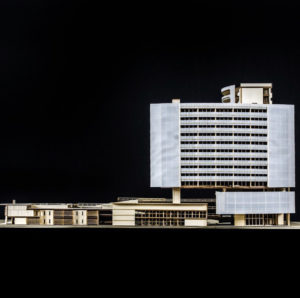 This daycare facility and conjunctional multigenerational apartment complex demonstrates an incredible level of compositional and material detail.  The façade materials and components layer onto this monumentally scaled structure allowing for segmentation of programming and massing.  The undulation of the building allows for the materials to stand on their own, while the selection of them creates unity across the whole. The level of craft is to be commended. This project was completed with the help of Khoa Nguyen, University of Hawaii-Manoa. Congratulations!
THIRD PLACE | $100
James Halliwell, University of Tennessee, Knoxville @james_halliwell
Animus Installation Part 2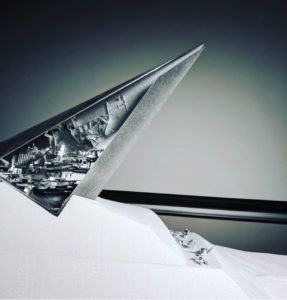 In this submission, the jurors were entranced by the level of conceptual and theoretical extrapolation.  The project submitted in his own words "serves as a docking hub for future techno-cultural architecture. It is made of old computer and cell phone components mounted to a log; this was done as a direct challenge to the notion that plants are always natural due to their highly controlled genetic reality." The representation of the model through photograph further conveyed the disconnect with reality while allowing the viewer to transpose their own views, biases, and direction onto the product. It can be very hard to convey solid state ideas through such a level of abstraction. For this, he was awarded third place. Congratulations!
HONORARY MENTION
Janel Stitt, Kennesaw State University @scottiejanel
Precedent Model Study of Omega Center for Sustainable Living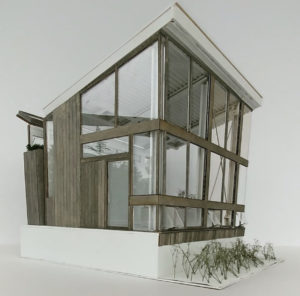 The jurors recognized this model for its beautiful assembly and level of detail. The model communicates many technical aspects of the project, with special touches like displaying operable windows that are often absent from even large-scale models.  The jurors also appreciated the simplicity of the facade panels, which reconnect us to the real materials that would go into its construction. This model truly captured a sweet moment of a beautiful project.  Thank you for your submission, Janel!