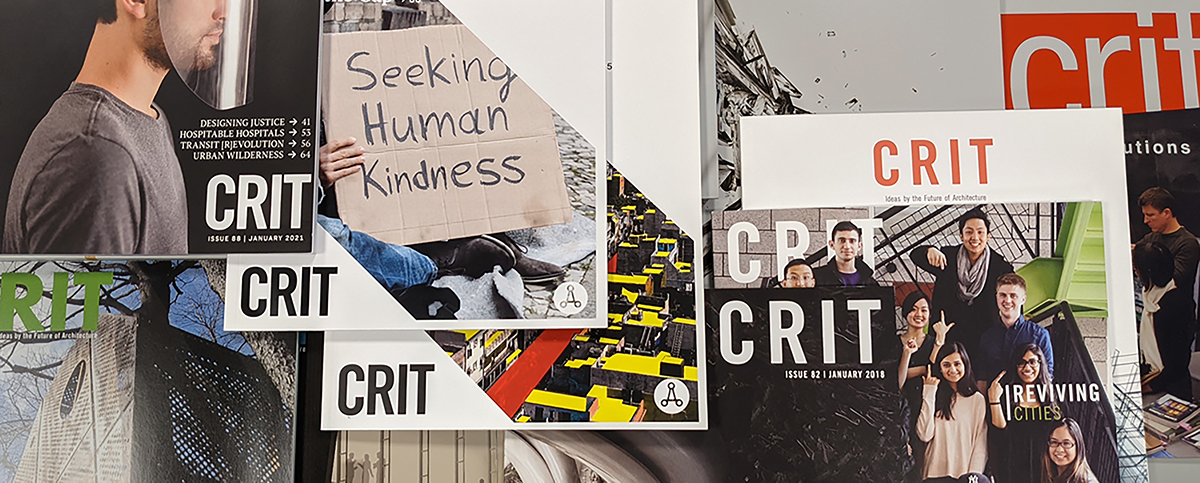 The American Institute of Architecture Students (AIAS) is accepting applications for the 2024 CRIT Editorial Team.
We are looking to fill the following positions:
Editor-in-Chief
The Editor-in-Chief will direct and coordinate the editorial aspects of the product of CRIT, including establishing the editorial and production deadlines in conjunction with AIAS Staff. The Editor-in-Chief oversees all editorial responsibilities, determines the theme of the issue, reads and evaluates all submissions, and selects entries for publications. The Editor-in-Chief is also responsible for editing all text and artwork to be included in the issue. The Editor-in-Chief reports directly to the AIAS Executive Director. We are looking for one Editor-in-Chief, and a small stipend is available as compensation. Ideal candidates are in their last year of school or are a recent graduate and have excellent time management skills.
Associate Editor
The Associate Editor combines the innovativeness of a writer with the practical focus and eye on the deadline. You should be able to suggest ideas for stories and see them through to publication. We expect excellent organizational and leadership skills as well as a unique problem-solving ability. As an Associate Editor, you would be responsible for two to three writers who would help develop, write, and publish several articles within each publication. You would report to the Editor-in-Chief on the progress of each article and collaborate on the final articles appearing in the publication. We are looking for two Associate Editors.
Writer
The role of the writer is to research, write and edit stories, features, and articles for use within the upcoming issues of CRIT. The writer reports to their assigned Associate Editor to suggest and research stories that relate to the theme of the issue. If you're interested in research, CRIT Scholars also write for CRIT Journal. Typical responsibilities of a writer include:
Generating ideas for future stories and features that would interest AIAS members
Reading and researching features and articles
Verifying information and interviewing sources
Writing, editing, and proofreading text
We are looking for a handful of writers.
Term Length
The positions above are for the 2024 calendar year, which includes full oversight of CRIT Issue 94 | Spring 2024.
Application Process
Interested candidates should submit the following documents (in .zip format) to ed@aias.org:
Letter of intent
Resume
Two to three writing samples
For the Editor-in-Chief and Associate Editor Positions, please also include a list of three references with emails and phone numbers.
Deadline to apply is Tuesday, September 12, 2023 at 11:59 PM ET.
You must have a current/active AIAS membership to apply. Active Alumni applications are also welcome and encouraged to apply.
We will announce the new team in late September. For additional questions, please email ed@aias.org.