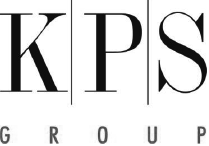 Year Established:
1964
Offices:
Birmingham, AL; Huntsville, AL; Atlanta, GA
Staff:
33
Practice Areas:
Workplace and Technology
Learning
Cultural and Civic
Aviation
Hospitality
Healthcare
Website:
kpsgroup.com
Contact:
Kristine A. Harding
Phone:
1-256-704-1830
E-mail:
kharding@kpsgroup.com
Founded in 1964, KPS Group has been entrusted with many of the region's largest and most high profile projects, and has been recognized with numerous awards for design excellence. The regard the firm has earned from clients can be demonstrated by its 31-year relationship with Birmingham-Shuttlesworth International Airport. The firm has now completed the Southeast region's largest airport renovation and expansion program and the nation's first LEED Gold terminal expansion.
Providing the complete range of architecture, interiors, and planning services in Birmingham and Huntsville, AL and Atlanta, GA, KPS Group has earned a reputation as one of the most highly regarded design firms in Alabama. The firm's projects include university buildings, courthouses, churches, research facilities, corporate campuses and museums. While the designs and services provided for each project are unique, the high priority placed on customer service is common to all of the firm's endeavors. The firm has a depth of staff that allows it to adequately staff even the largest project with qualified teams that combine the insight of seasoned veterans with the fresh perspective of more recent graduates in a dynamic environment that encourages growth.