GRASSROOTS 2022 KEYNOTES, SESSIONS, AND SCHEDULE ANNOUNCEMENT
RE-
—
July 28 – July 30, 2022
The AIAS has been through some wild times in its 65 years, but none have been quite as… strange? tumultuous? weird…? as the past two years. It's time for us to come together to reimagine the AIAS, and in that spirit, Grassroots 2022 will be so much more than a typical conference – it will be a REUNION. Just like at any good family reunion, we will reflect on our past, and use that past to inform our actions for a better future…or just swap stories and hang out by the grill.
Join us in Washington, D.C. or on the web this summer to help us set the tone for the coming year. Take part in a weekend of chapter and personal leadership training, community building, and innovative content. Learn from community leaders, advocates, architects, and other professionals – as well as our very own talented members and AIAS Board of Directors! We have a lot to learn, and we are so excited to hear your ideas. The AIAS has a big year ahead, and we can't wait to get started! See you at GR 22!
AIAS Grassroots Schedule
---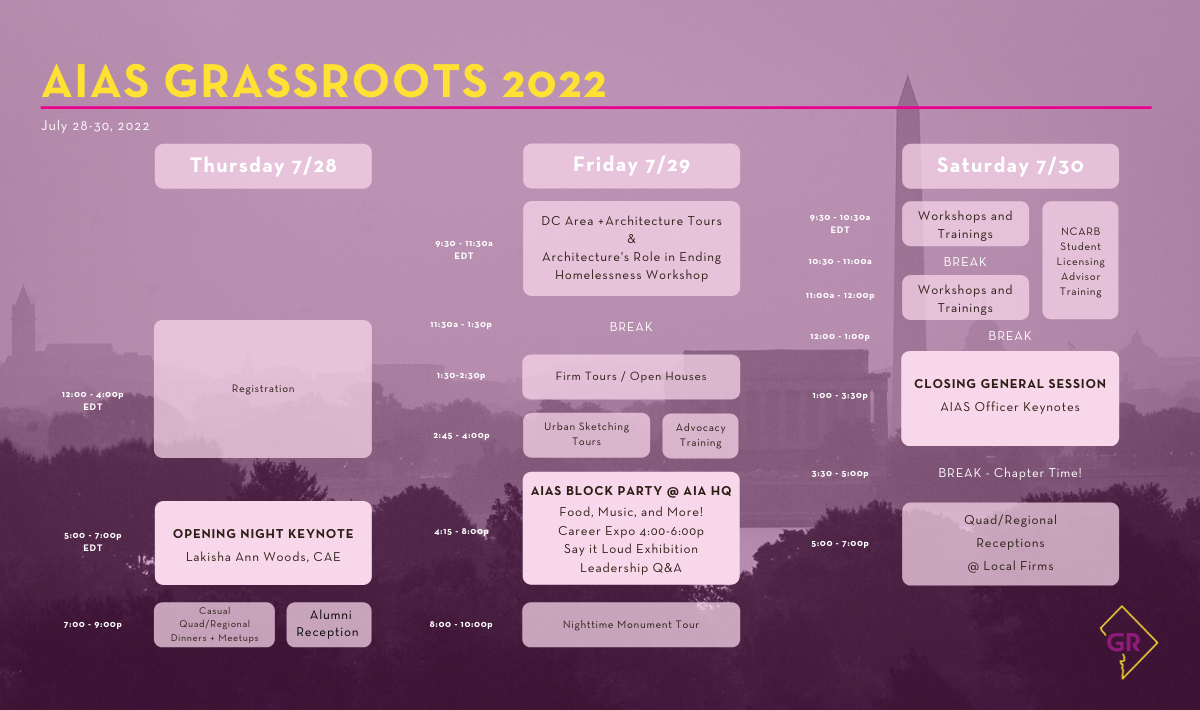 AIAS Grassroots Keynotes
---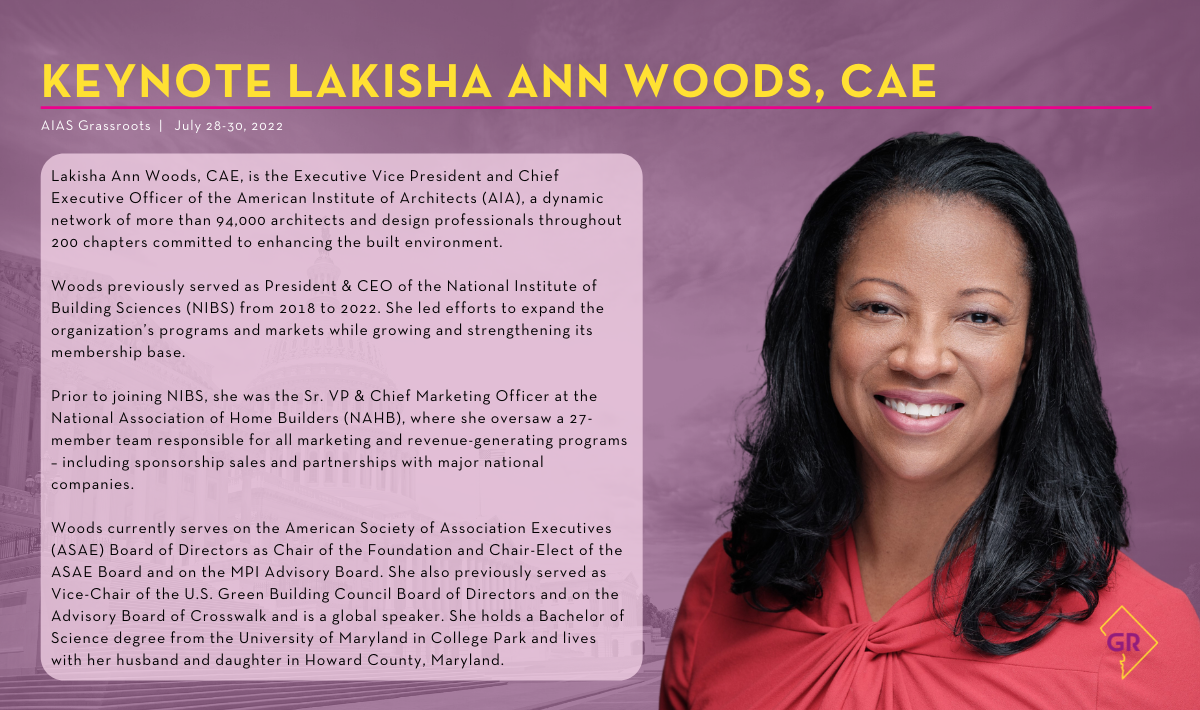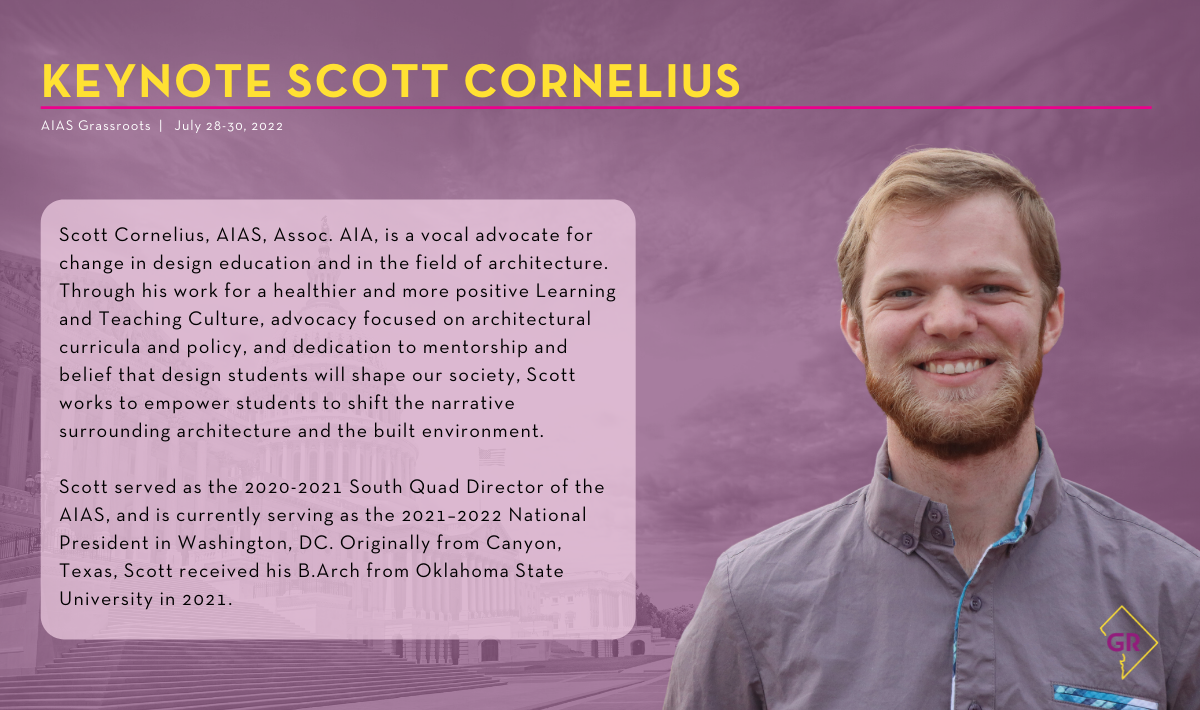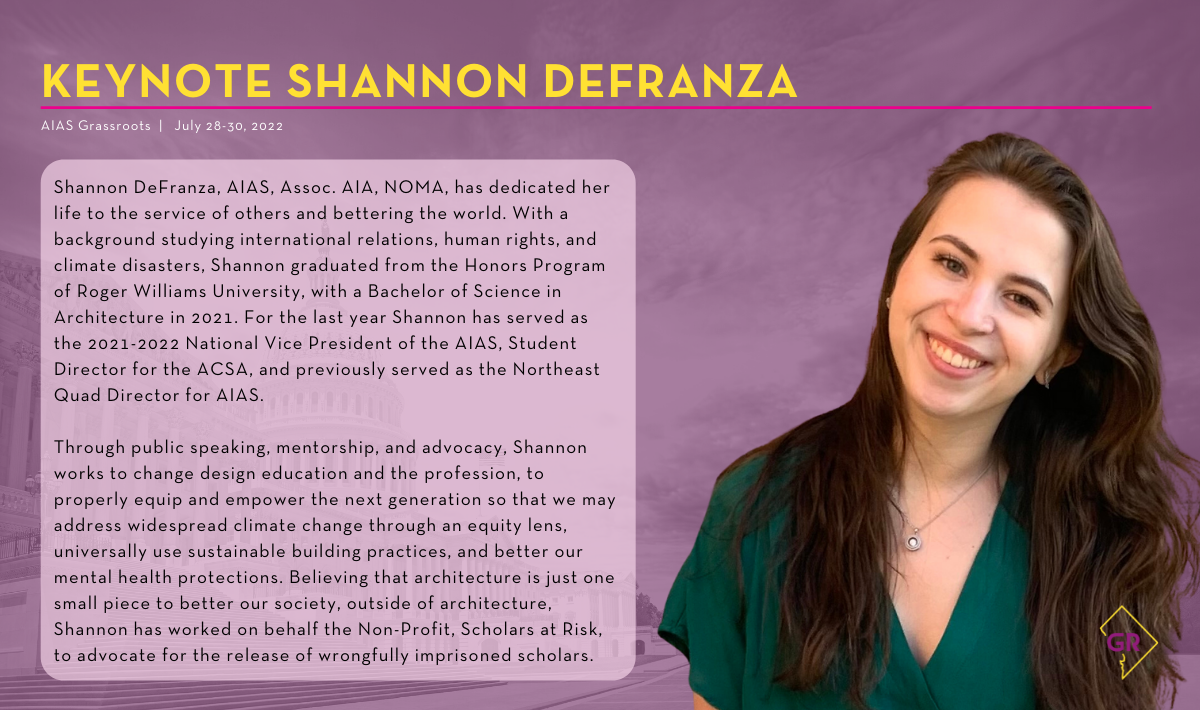 ---
Registration Rates
EARLY BIRD (DEADLINE MAY 15TH, 11:59 PM ET)
Early Bird Member (Individual): $150
Early Bird Non-Member (Individual): $200
REGULAR (DEADLINE JULY 8TH, 11:59 PM ET)
Regular Member (Individual): $200
Regular Non-Member (Individual): $250
---
Hotel
Space is filling up, book soon!
---