Looking forward to joining us in Washington, DC for the annual Grassroots Leadership Conference? We're excited to have you, and we have a great lineup of firms who are excited to meet you during your Quad Receptions!


CallisonRTKL combines the legacy of two great design practices into an even stronger, more distinct voice that is characterized by the strength of our ideas, the spirit of our culture and the passion of our people to make the world a better place. People are at the center of what we do. Focusing on our relationships, with clients and teams, helps us make the big seem small, more personal, and keeps us moving in the right direction. Our process centers on creativity, cross-pollinating ideas and talents across offices to deliver quality at all levels and in all places.
FOX Architects is a fully integrated, award-winning architecture and interior design firm based in the nation's capital. Founded in 2003, our firm delivers exceptional commercial office design solutions. We partner with our clients to design smarter environments that are intelligent and influential. To this end, we incorporate our architecture and interior design disciplines seamlessly for a dynamic inside out, outside in approach to the built environment. Our robust graphics and multimedia capabilities augment our design expertise and provide our clients with a holistic product. The end result is a sophisticated and thoughtful design actualized.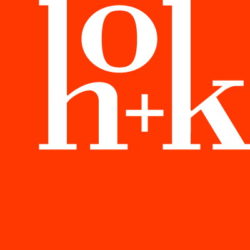 HOK is a global design, architecture, engineering, and planning firm. We use design to enrich people's lives and help organizations succeed. Our 1,700 people collaborate across a network of 23 offices on three continents. HOK's mission is to deliver exceptional design ideas and solutions for our clients through the creative blending of human need, environmental stewardship, value creation, science and art. Our design solutions result from a collaborative process that encourages multidisciplinary professional teams to research alternatives, share knowledge and imagine new ways to solve the challenges of the built environment.


Gensler is a global architecture, design, and planning firm with 46 locations and more than 5,000 professionals networked across Asia, Europe, Australia, the Middle East and the Americas. Founded in 1965, the firm serves more than 3,500 active clients in virtually every industry. Gensler designers strive to make the places people live, work and play more inspiring, more resilient and more impactful. For us, design is the means. The starting points are goals, strategies and expectations, but it transcends them to create a new and better reality. Design is transformative.