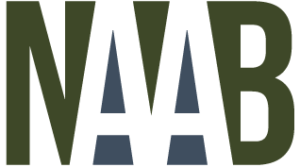 This 'In Studio' feature is sponsored by the National Architectural Accrediting Board (NAAB). The NAAB accredits professional degrees in architecture offered by institutions accredited by a U.S. regional accrediting agency. All 54 U.S. registration boards accept the NAAB-accredited degree for registration; 37 of those boards require it. naab.org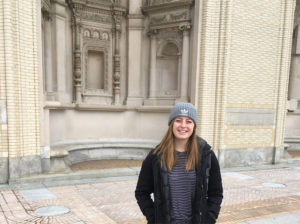 Name: Leah Kendrick
School: Carnegie Mellon University
Degree Program: Bachelor of Architecture
Year in School: Second Year
Describe your studio culture:
My second-year studio culture is one made up of 62 students that share a wonderful passion for architectural exploration, collaboration, and friendship.
Give one tip that has helped you succeed in studio:
At times when I feel discouraged by my work or by the occasionally intimidating rigor that surrounds me at CMU, I remember it was my individual talent and love for what I study that got me here, and that's what will push me to do my best every day.
What motivates you to work hard in studio:
My peers and the high expectations of my professors. Both continue to motivate me in studio.
What aspect of your studio experience do you think will help you get a job?
I believe that taking a position as a leader and simply being able to collaborate with my fellow students has taught me valuable lessons of compromise and patience that will be imperative in a professional workplace.
What can professors do to create a helpful and supportive studio culture?
I think that if professors can encourage students to run wild with their imaginations while grasping key ideas and concepts that are crucial in the field of architectural design, they are supporting creativity as well as a thirst for knowledge in the minds of their students. Helping along discussions surrounding themes in studio is also a great way to influence students to do it on their own while working.
What should a high school student understand about studio at my university:
Being surrounded by my peers is something I will cherish because amazing projects and ideas are constantly flowing around me. We help each other when we're struggling with work, take care of each other when we need to sleep, or order a pizza when it's 4 am and the coffee isn't kicking in anymore.
What can AIAS do to help improve your studio experience:
AIAS at CMU has already hosted many mindfulness events that encourage good health mentally and physically. I think that AIAS should continue to implement these kinds of events one of its roles as a support system.
What would be in your ideal studio care package:
A keurig with a 5-year architecture student-level supply of K-cups, a speaker with an endless array of music at its disposal, black foam core and acrylic, quality set of pens and a watercolor set. I could go on.
Complete this sentence: I love studio because:
Everyone on campus knows it as the university lighthouse and in the morning we have something incredible to be proud of…most of the time 🙂