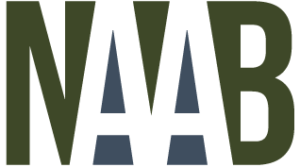 This 'In Studio' feature is sponsored by the National Architectural Accrediting Board (NAAB). The NAAB accredits professional degrees in architecture offered by institutions accredited by a U.S. regional accrediting agency. All 54 U.S. registration boards accept the NAAB-accredited degree for registration; 37 of those boards require it. naab.org
Name: Nico Granci
School: Marywood University
Degree Program: Bachelors of Architecture
Year in School: Fifth Year
Describe your studio culture:
Our studio culture is very unique to our program because we have such an open building. There is a lot of collaboration between studios of different levels which allows for healthy competition.
Give one tip that has helped you succeed in studio:
I always try to put my work and myself out there. I try to never sell myself short.
What motivates you to work hard in studio:
Witnessing my classmates' amazing work ethic and projects.
What aspect of your studio experience do you think will help you get a job?
I think the collaboration in my studio culture has allowed me to grow and build my communication skills. I also think that seeing my classmates' work ethic helps me better my own, which will be beneficial in an office setting.
What can professors do to create a helpful and supportive studio culture?
The best thing they can do is make themselves available to the students, which our professors do very well.
What should a high school student understand about studio at my university:
They should understand that they will be pushed outside of their comfort zone, but as a result, they will have gained great knowledge and friends.
What can AIAS do to help improve your studio experience:
Establishing incentives that offer a break from the stress and rush of studio. This would provide an opportunity for students to unwind and relax.
What would be in your ideal studio care package:
My ideal studio care package would include band-aids, caffeine, and food as well as some architecture supplies like glue, flash drive, pens, sketchbook, tape, and pins.
Complete this sentence: I love studio because:
I love studio because it is a place where students come to create, collaborate with others, and to be enlightened.