This 'In Studio' feature is sponsored by the AIAS Design Alliance: SGA Design Group. Join a network of design firms that wish to connect with students, value the mentoring process and desire to inspire—and be inspired by—the next generation of design leaders.
---
Firm Name
SGA Design Group
Location
Tulsa, OK & Bentonville, AR
Specialties / Areas of Practice
Nationwide retail, convenience/fueling, health & wellness facilities, restaurants, and more.
Year Established
1995
Number of Staff
96
Describe your firm culture
Our culture is based on relationships, honesty, creating work that "wows" our clients, and empowering our team to succeed. We truly value our employees and invest in training and growth opportunities in the areas that interest them most. The spectrum of choices available for one to excel in is entirely in the hands of the individual here.
What type of work gets your team most excited?
Whether it's bringing concepts to reality through construction documents, helping our clients with their sustainability and resiliency goals, or producing projects effectively and efficiently, our team gets most excited about solving problems for our clients.
How does your firm exercise innovation? What boundaries are you pushing?
We are continually looking for ways to streamline our processes to allow architects to focus on design elements that matter. We utilize cohesive data management tools that help unify the entire team contributing to the development of a project to make workflow more efficient and productive. We have also embraced sustainability and built an environment that encourages people to become subject matter experts in all manners of design from prototype development to Building Information Modeling.
How does your firm give back or engage with your community?
Every year we raise money and/or contribute time to support community charities. We've had teams work with Habitat for Humanity and Rebuilding Together, and we also have a lot of fun hosting events focused on food: bake-offs, chili and BBQ competitions, multi-cultural diversity potlucks, etc. Our employees vote on the winners with their wallets, and the firm matches what the employees donate. These funds are used to support various groups like the local food bank, STEM organizations, and groups supporting animals and children. We are also very active members of AIA and work with them on contests supporting local charities.
What pro tip might help prepare a graduate applying to your firm?
Contact us early about the potential of career shadowing and internship. Don't be afraid of fast-paced work environments, because this is where you'll learn the most about project management and you'll go further than you could have imagined while still in school.
What skills/knowledge/unique trait will get an early-career professional noticed at your firm?
Revit/BIM skills are always important, but SGA also values innate qualities like a passion for making a positive difference, attention to detail, a sense of urgency, and above all honesty and integrity. A positive attitude and a willingness to work with and learn from others outweighs any particular skill.
What can the AIAS do to better prepare our members for the profession?
Discuss the licensing process and requirements so that graduates are prepared to advocate for themselves at the start, get them in the field more to observe construction and interact with contractors, and talk about the actual business of architecture.
What one thing would you like an AIAS member to teach your firm?
Bring your fresh approach to the profession and let us know what motivates you.
Complete this sentence: I love where I work because ____________.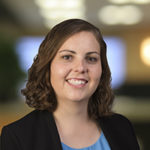 "I love where I work because I learn something new every day." – Bethany Husmann, AIA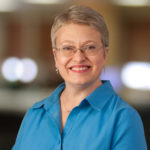 "I enjoy the people and opportunities available, and after over 25 years in the profession, this is the best job I've ever had." – Kimberly Limbaugh, Director of Sustainability