You're invited!
Because you're reading this, you've either entertained the idea of running for a Board Position either as a Quad Director, Vice President, or President. Maybe you have a strong desire to run? Maybe you're just the tiniest bit curious about what it's like? For every person that's reading this: you are absolutely prepared, you have the right personality, you are supported, you can do it. All you have to do is declare your candidacy. Candidacy allows you to gain some of the most trusted advisors, friends, and mentors you'll ever meet in your life. You gain confidence and resonance in your voice. You gain a network of the most influential and inspiring people in our industry. You gain yourself and the world. That's a lot to gain to not at least try, right?
Declaring Intent is 99% of the Battle
Making the decision to take your education, personal growth, and AIAS journey to the next level by declaring intent to run for a Board Position is not always an easy decision.
Things to consider before running:
Your school workload: AIAS and studio deadlines often align making for very stressful midterms and finals if you are not dedicated to time management. School always comes first!

Faculty support in your attendance at Board meetings

Your energy and passion — endurance is key

Your curiosity about the organization and how it can be better
Candidacy is the second 99% of the Battle
Anybody who has ever run for a Director position knows what a unique light it casts on the organization. It's stressful, fun, empowering, and exhausting. You'll meet incredible individuals who are passionate about making a difference and be a part of an exhilarating experience with them.
"I went into elections last year with the resolve that I was in it for the experience of running; I was not in it to win it. I asked God for help the anxiety, and chose to have fun, be honest, and take the opportunity to learn about what was going on with the other chapters within my quadrant. I never wrote more than a handful of words for my speeches and took notes on all the concerns members had during breakouts. It didn't take me long to understand that if one chapter had a problem another had a success. I just got to weave them together." — Elizabeth Seidel, 2016-2017 West Quad Director
Everyone thrives from different strategies that make them feel comfortable and true to themselves in candidacy. Like Liz says, go into candidacy with the intention of connecting and understanding your Quad and Membership. You have the ability to realize their general anxieties, concerns, and ideas, and offer solutions. Getting comfortable sharing your opinion and vision is crucial, as well as sharing the voices of others.
And the 2017-2018 Quad Director is [your name here]
Congratulations! You were elected and everyone is cheering for you! Now the actual 99% of the work starts… Here are the main components of what it means to be a Quad Director:
Responsibilities
The roles are not clearly defined for being a Quad Director because essentially it's 90% what you make it. Passion and efficiency are key, as well as the desire to help others be as successful as possible.
"The most rewarding part about serving as a quad director is unequivocally providing a platform to encourage, support, and inspire." — Elizabeth Seidel, 2016-2017 West Quad Director
Time Commitment:
Quad Directors serve on a voluntary basis, often times while still taking a full time schedule in architecture school.
"I had been involved at many different levels of AIAS from a national committee member, to part of a FORUM planning team, to a committee chair, and I was still floored by the sheer time commitment that it takes to be a quad director. You're the connector and support for a quarter of the nation's AIAS chapters, so that comes with not only a huge time commitment but also a great deal of fruitful relationships and conversations." — Jenn Elder, 2016-2017 South Quad Director
Balancing time between AIAS and school is a difficult skill to master:
"The role of a Quadrant Director is exciting, challenging, and at times a tough balance. The best way to prepare for this is to manage time well and to set aside specific times for when you give the role your full attention. For me, this has made the process much smoother and easier to manage." — Jeremy Gentile, 2016-2017 Midwest Quad Director
Using AIAS as an opportunity to work on efficiency and prioritization skills will not just make you a better students and employee, but an engaged member of society for all of your life.
Board Meetings
Board Meetings are a time to strategize and bring to light possibilities and challenges for the present and future state of the AIAS. Before the meeting, every member of the board writes a report. There are four board meetings where attendance is required: Fall, FORUM, Spring, and Grassroots. Board members are fully funded to attend these meetings.  
Relationship to your Chapter Board
As a truly grassroots organization, our directors come from our general membership. Directors work most closely with Chapter Presidents, so having that experience and relationship with your Chapter's Executive Board is critical.
"Transitioning from a two term chapter president to a quad director is quite unique, firstly you are an advisor for your own chapter rather than leading it, so it is important to take a step back and ensure you are providing the best resources to them whilst allowing the new board to grow into their own and create their own identity. A quad director is an important crossing stone between the national office and chapters in terms of communication and support, but most importantly it is about connecting chapters and leaders with others of similar strengths or weakness so that they can learn from each other and grow." — Clayton Daher, 2016-2017 Northeast Quad Director
Officer Dynamics
Choosing whether to run for President or Vice President is often based off of the people you've seen in that role before or witnessing the Officer roles during conferences. The position extends far beyond those conference responsibilities and is a full-time paid position in Washington, D.C. It's both a very intensive look at parts of the organization and a view from 20,000 feet up. Working in headquarters has been a blast.
Daily Life vs. Official Responsibilities
The daily responsibilities of the President and Vice President vary greatly from person-to-person and year-to-year. As President, I spend a lot of time answering emails, planning travel, working with committees, planning board meetings, writing digital content, and communicating with collaterals. Rachel and I work together all the time. Getting along and being a good team member is absolutely crucial for working with the staff and the Board.
Past President, Charlie Klecha, highlights the difference between the formal and realistic roles of the Officers:
"In the formal sense, the delegation of duties for the President and Vice President tend to hinge on internal versus external relationships–the VP focuses on members, communicates with Quad Directors and Committees, and engages in strategic planning around membership and member value; the President, then, focuses on external relationships, serving as the official signatory and spokesperson for the organization with groups like the AIA and other collaterals, but also with organizations outside the collaterals, or even outside the design industry, including the general public. In reality, the roles inevitably mold to the two individuals who occupy them–their interests, strengths, weaknesses, and passions. The AIAS is, by its nature, in a constant state of change, so even the most broad and general position summaries can only be expected to serve as a guide, and must be adapted by every new board, and the ever changing needs of the organization." — Charlie Klecha, 2014-2015 President
Although the positions can be adapted to every new officer, the formal responsibilities are the best indicator of how satisfied you'll be in either positions. Running for President was based on my passion for how students are transitioning into and impacting the profession. The President is a member of the AIA Strategic Council and AIA Board of Directors. The Vice President sits on the ACSA Board of Directors, focusing on the future of architectural education. Past Vice President, Joel Pominville explains:

"Both roles are member-focused. All the work we do at AIAS National is for the membership. However, the Vice President has more direct contact/responsibility for membership, and the programs that we engage them with. Particularly, we are expected to be keen on where our membership stands, nationally and locally. VP is also largely engaged in Membership months, the Honor Awards, and Membership Committee. — Joel Pominville, 2015-2016 Vice President
Chapter Travel
The opportunity to talk with faculty, administration, and students about where they see the AIAS as beneficial at their schools and in their future careers is so helpful in providing value to the organization. Chapter travel is a decent portion of the AIAS budget and is treated very seriously. We plan for weeks leading up to the travel. See the previous blog post "12 Schools of the South" to read more about the experience.
Board Dynamics
Going from Quad Director to President seems like there would be some linear progression, but it is an entirely different experience from one to the other.
"There is the fine balancing act between collaboration and head down, running with the ball. Once you're an officer, you have to find the balance between keeping directors in the loop, as well as committee chairs and other volunteer members, while also acknowledging that you're putting in 40-60 hours a week on timely initiatives for our membership . We count on our leaders to lead when they need to." — Charlie Klecha, 2014-2015 President
The opportunities available to you through the AIAS can take you wherever you want to go personally, academically, and professionally. The esteemed 2016-2017 Vice President, Rachel Law, summarizes her AIAS story perfectly as: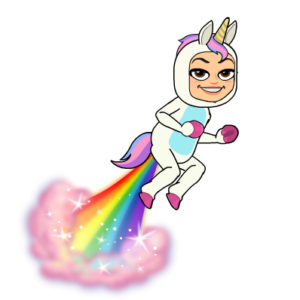 "…Endless Possibilities…"
Please reach out to me, Rachel, and your Quad Director if you'd like to hear more about our experiences in Candidacy and on the Board. Good luck and we'll see you all in Boston!!