Last week we invited you to join us on Instagram for a firm tour of Gresham Smith to get a feel for what it's like to work in a firm in Charlotte. This week on I Want to Work In (#iwtwi), we are featuring the top five places to eat, sleep, work, and play in Charlotte, NC. This list will help you familiarize yourself with the city being featured in case you are interested in living and working there in the future!
top 5 places to . . .
Live
South End – lots of new development spurred by the light rail, yet still walkable to Uptown, tons of apartments and restaurants geared toward young professionals.
Uptown – nothing beats being in the middle of it all!
NoDa – the 'arts district', which is now connected by light rail, with lots of new live/play options, with still a bit of a funky vibe.
Plaza Midwood – don't let the big houses fool you, there are plenty of rental options in this gorgeous neighborhood, all walking distance to good food and drink.
South Park – a little more upscale with plenty of amenities.

Eat
Play
Study
Coco and the Director – excellent coffee with a wide variety of seating for group or individual studying
Amelie's – Open 24 hours with lots of seating, plenty to coffee and treats to keep you fueled no matter the time of day

Our neighborhood pool – Most apartment buildings and neighborhood complexes have pools (tip: go in the morning with your coffee before it gets crowded)

Atkins Library – the public libraries are great, but sometimes you just need a good university library to get focused

Meet People
Common Market – A good place to sit for a while, people watch, and connect with others
Summer Pops – Pack a picnic (and a bottle of wine) and listen to the symphony play classical music from popular culture
Alive After Five – A huge weekly outdoor happy hour
Charlotte Speed Street – Even if you aren't a NASCAR fan, it's a fun atmosphere for people watching, music and festival food
Any of our many breweries!

This month, 'I Want to Work In' is sponsored by Gresham Smith, a Premier Design Alliance member of the AIAS.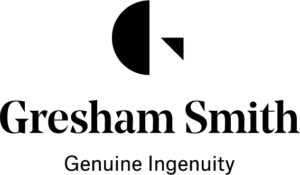 Looking to venture to a new city after graduation? Stay tuned each month as we highlight a new city. Want to feature your city? Send an email to kimberlytuttle@www.aias.org.