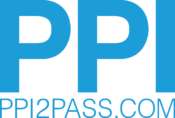 'I Want to Work In' is sponsored by PPI (Professional Publications, Inc.). Located in Belmont, California, PPI is the leader in exam preparation review materials and publisher of the ARE 5 Review Manual by David Kent Ballast, FAIA, NCIDQ. They are the Preferred ARE Prep Provider of the AIAS, and their mission is simple: they want you to pass your exam. ppi2pass.com

Location

Chicago, Illinois
Population
9,400,000
Featured By
Ryan Gann, Assoc. AIA
His Story
I was born just across the Lake in Holland, Michigan. While visiting campuses across the Midwest I fell in love with Chicago and accepted an admissions offer from the Illinois Institute of Technology. That was almost ten years ago and I have not looked back. Growing up I had always imagined I would live in a city. New York was too big and Los Angeles, too far. Chicago seemed like a good fit and to this day, I still describe it as a happy medium; everything you would want from an active city with small-town midwestern sensibility.
What sort of job opportunities are available?
Arguably the birthplace of architecture and still at the heart of innovation in the field, Chicago offers a rich landscape of opportunities. Whatever piques your interest, you will find it in Chicago. Are you looking to do local work? Check. Looking to some of the most innovative high rise buildings around the world? Check. Interested in finely crafted architecture that empowers communities? Check.
The Chicago Architecture community comes in many shapes and sizes. There are single practitioners, offices of less than 10, medium-sized firms, all the way up to international practices such as Skidmore Owings and Merrill, Perkins + Will, and Gensler; the first two got their start in the second city.
Tell us a little about your internship and exams. What were your successes/failures?
During school, I was fortunate enough to work for a few different companies, which set an understanding for what interested me most before I graduated. Paired with the leadership and networking skills I learned through AIAS, I hit the ground running. My first internship was with Landon Bone Baker Architects, AIA Chicago's 2014 Firm of the year, followed by a stint as a research assistant at the Council on Tall Buildings and Urban Habitat and an internship at Graphic Design Studio M-O; an integrated practice of architecture firm Valerio Dewalt Train.
How did you overcome your failures with the ARE?

I used to be of the mindset: hurry up and get licensed. That sense of urgency produces an unnecessary mental stress and financial burden while you are trying to navigate and define yourself as a young professional. My suggestion would be to take it at a pace you feel comfortable with and don't forget that the exams are only a portion of becoming licensed, the experience and mindset of practice is essential.

When I started testing last year, I became overly confident in my knowledge and failed my first exam. It put a little hiccup in my groove, but, I took the following months to double down on real world experience and focus on the areas I had trouble learning from text. Osmosis might be the best way to learn.
What kind of firm support did you have for the licensure process?
My current studio, Ross Barney Architects, is extremely supportive in the pursuit of licensure. This includes time off for testing, in-house resources, a membership to Black Spectacles, and the willing participation of Project Managers and Principles in answering questions or putting your textbook examples into real-world situations. I also don't want to overshadow the resources that a local AIA chapter can provide. AIA Chicago has a robust collection of testing material you can borrow as well as programming and study groups.
What is there to do during nights/weekends?
Like any major city, Chicago's social scene thrives with energetic young professionals from all backgrounds. With rich cultural institutions, many of whom are the bedrock for architectural advancement, there are endless events, lectures, and activities.
How did you find your apartment?
Chicago has an ever-expanding rental apartment scene from amenity focused towers to charming walk-ups to edgy converted warehouses. The first step to finding a place is to shortlist a few neighborhoods. Chicago is known for its 77 neighborhoods and each one offers a different vibe and lifestyle. I found my current place through Craigslist and was connected to a realtor that helps you search for no-cost. The finding fee is handled by either the apartment building or condo owners; it is a pretty nice deal that takes some of the burden off searching countless websites for listings. Another great resource is Domu.
How did you manage to make friends the first few months?
Going to school in Chicago and my focus on networking while in school set me up for a pretty solid and diverse group of friends. For anyone moving to a new city, I would suggest tapping into your AIAS network. If there is anything I have learned, it is that the shared experience of AIAS and Architecture School creates instant connections. I can confidently travel across the country and know that I am not too far away from someone I have something in common with. For those wishing to diversify your friend group, take a look at Meetup; an online networking service that helps connect people with shared interests.
What is your favorite part about Chicago?

Chicago is in a continuous state of evolution. Throughout the seasons the City springs to life with activity. In the winter, even amid a polar vortex, the ice skating rinks are packed and there are plenty of things to do indoors. For the adventurous, I would highly suggest walking to the city's amazing lakefront to watch the frozen water and steam float against the backdrop of the city. But as winter recedes and summer takes hold, I don't think there is any other American city that can compare to the life and energy Chicago excludes. From movies in the park to beaches with the skyline steps away to the more tranquil landscapes of the emerald necklace. Even after living here for 10 years, I am still discover new places.
Looking to venture to a new city after graduation? Stay tuned each month as we highlight a new city. Want to feature your city? Send an email to kimberlytuttle@aias.org.
PPI is the Preferred ARE Prep Provider of the AIAS and AIAS members receive a 20% discount on all ARE prep materials with the promo code PASS1. Visit ppi2pass.com/aias to learn more.