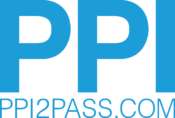 'I Want to Work In' is sponsored by PPI (Professional Publications, Inc.). Located in Belmont, California, PPI is the leader in exam preparation review materials and publisher of the ARE 5 Review Manual by David Kent Ballast, FAIA, NCIDQ. They are the Preferred ARE Prep Provider of the AIAS, and their mission is simple: they want you to pass your exam. ppi2pass.com

Last week we invited you to join us on Instagram for a firm tour of WSA Studio to get a feel for what it's like to work in a firm in Columbus. This week on I Want to Work In (#iwtwi), we are featuring the top five places to eat, sleep, work, play, and study in Columbus, Ohio. This list will help you familiarize yourself with the city being featured in case you are interested in living and working there in the future!
top 5 places To..
Live
There are a lot of amazing neighborhoods in Cbus, but for the emerging professional, I would highly recommend the Short North/Italian Village, German Village, Grandview, Old Towne East, and Clintonville. These urban neighborhoods offer convenient access to night life, entertainment, shopping, and recreational activities. As with many growing metropolitan communities, the cost of rental housing has been increasing, but comparatively, you will find the prices in Columbus to be rather modest. Among the many features of each neighborhood is a mix of housing types.
The Short North is definitely the most urban neighborhood and offers apartments in historic buildings, new lofts, modern renovations, and individual homes. Each month, the Short North hosts Gallery Hop on the first Saturday of the month. Thousands flock to the neighborhood for a night out, and ALL of the many art galleries open their doors to guests. The arts community in Columbus is very accessible, and often, the artists are at these openings. You can cap off the night with a cocktail in any of the 70 plus bars or restaurants in the Short North.
German Village is one of the most charming neighborhoods in the United States. This historic community is listed on the National Registry of Historic Places as the country's largest neighborhood of privately restored homes. Most of these small, shot gun plan houses are clad in brick and feature cute gardens. All of the streets are paved in the original brick, and the scale of the neighborhood is nothing less than charming.
Grandview is a neighborhood just west of OSU's campus and is one of the city's first bedroom suburbs, which has been completely swallowed by the growth of Columbus. Located just three miles northwest of the Statehouse, Grandview is a walkable community populated by bungalows, tree lined streets, and other more eclectic housing options. Grandview is also home to the best coffee shop, the best ice cream shop, a historic movie theatre, and a host of restaurants, bars, and boutique shops.
Old Towne East and Clintonville are urban neighborhoods adjacent to downtown and are comprised of an eclectic collection of housing options. Both neighborhoods include a good stock of original historic housing linked to the city's infancy, are vibrant, and attract young residents.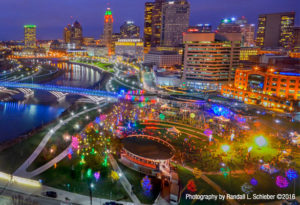 Work
Columbus has a really strong design community, and there are many good choices for employment, offering experience working on projects large and small, far and near. It is very hard to limit the list to five, but here goes:
NBBJ Design
This global design leader has a significant presence in Columbus. The Cbus office focuses on a wide variety of projects, including global interventions, large medical centers, institutional buildings, mixed-use developments, and corporate interiors. Through your work with NBBJ Columbus, architects link to work designed in the firm's seven offices located throughout the US and internationally.
Jonathan Barnes Architecture + Design
JBAD is a small, agile design shop with a strong legacy in community-based projects. Many of Jon's projects are recognized for their unique, clean design approach. The firm was recognized as an Ohio Gold Medal firm in 2015.
WSA Studio
What can I say? I am so blessed to be a part of one of the leading design firms in the region. WSA Studio is a medium-sized, agile firm with a long history of design collaborations. The portfolio is rich, diverse, and the studio is continuously improving, growing, and reaching.
Moody Nolan
Widely known as the country's largest African-American owned architecture firm, Moody Nolan has grown to be one of the largest firms in the region and has a very strong portfolio in the design of recreational and wellness centers,
Schooley Caldwell
This firm holds a national reputation for historic preservation and adaptive re-use and has a deep portfolio in the design of significant institutional projects. They do serious work and their efforts are never less than professional.
Eat
Geez! How can I possibly limit my restaurant recommendations to five? Not possible, but I will do it. Let's dial down to consider the budgets of emerging professionals since I can't imagine that many are willing to spend top dollar for dinner out, especially when other forms of entertainment beckon. The top five scrumptious and affordable restaurants in Columbus include: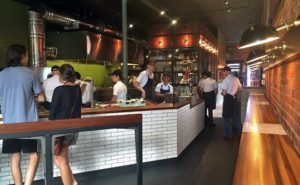 Northstar Café
This local, healthy living restaurant offers five or six local locations, and each serves up the best veggie burger this side of the Mississippi. Additionally, each of their locations are well designed, and I never find a time when I don't feel welcomed and comfortable at their restaurants. Northstar is a Columbus gem, and any city would benefit from having a local entrepreneurial like their ownership team.
Harvest Pizza
German Village is home to this very small, quaint, and warm upscale pizza restaurant. Definitely the best pizza in town, Harvest also is the place to see friends, catch a glimpse of local royalty, and connect.
Condado Tacos
Every city has their taco bars, which are growing in popularity across the country. But Condado is different. Here, one can concoct a custom taco from a wide array of fresh ingredients. Definitely the best place for an Ohio taco. Highly recommend either of their locations.
Brassica
Picture Chipotle meeting the Middle East. Brassica is brought to you by the same team who owns Northstar, and their fast-casual concept is perfectly delectable. I recommend the brisket salad. Can't go wrong here.
Jeni's Ice Cream
Well, this isn't really a restaurant, but you cannot visit Columbus without grabbing a cone at Jeni's. If you have met me, you have probably been introduced to Jeni's which is a Columbus landmark, just a few years after her founding. Jeni's features the BEST ice cream in America, and honestly, you never know what interesting flavor will peak your interest. Try a different one each time you visit. My favorite is a new sorbet called "Frose". It, alone, is worth driving to Columbus to visit!
Play

How many architects have time to have fun? We are always working! So, I am probably not the best person to ask this question to….but, here goes:
You have to take in a Crew SC match. Our beloved team plays at the State Fair Grounds, and the games are always a good time, with plenty of fun before and during the match. The crowd skews young, and if you are lucky, you might be able to snag tickets to the Nordecke (North Deck), where the supporters drum the drum for the Crew.
The Scioto Mile and Audubon Center Metro Park are both recreational venues downtown, complete with hiking and biking trails, water features, and a climbing wall. Watch the birds migrate across the peninsula and enjoy city skyline views.
There are a few watering holes that we frequent in Cbus. My favorite is Seventh Son Brewery in Italian Village. This year, they added a roof deck with a retractable roof. The atmosphere is hip and laid back, and the beer is pretty good too.
OSU football looms large in Cbus, and in the fall, there is no better rush than tailgating with over 100,000 of your closest friends. You don't have to be an OSU grad to enjoy….or get caught up in the hype that is OSU football. The atmosphere well surpasses most professional settings. If you can get a ticket to the game, that is worth the time too. What a rush, especially when we beat that team up north.
I think that golf is one of those sports that is rather inaccessible in many places. Well, in Columbus, there are many very good public courses. When I played more, I would frequent several of the city courses, including Raymond Memorial and Champion.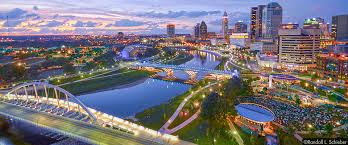 Study
Five best places to study.
Well, I often found that the best place to study is in my bedroom, away from distraction. So, I would recommend the same to you!
If you need to be out and about to study, I would highly recommend any one of the newly designed and completed Columbus Metropolitan Branch Libraries. My favorite is on the near east side, Driving Park Branch. This little gem is full of natural light, color, and interesting texture. Designed by NBBJ in 2015, it is worth the short drive to engage.
The Ohio State University William Oxley Thompson Library reading room is a marvelous space, rich with the tradition of a major collegiate campus. A coffered barrel vault ceiling sits atop a wood panel lined space with breathtaking views of the Oval, a Frederic Law Olmstead designed collegiate space.
The Scioto Mile downtown offers several nooks and crannies where one can curl up with a book and study while enjoying the inspiration of the downtown skyline.
Schiller Park in German Village is an outdoor destination to do focused work. When the weather is nice, this park offers a beautiful fountain and lovely gardens. It is a peaceful place, and is very inspiring.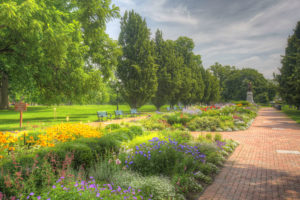 Looking to venture to a new city after graduation? Stay tuned each month as we highlight a new city. Want to feature your city? Send an email to kimberlytuttle@www.aias.org.
PPI is the Preferred ARE Prep Provider of the AIAS and AIAS members receive a 20% discount on all ARE prep materials with the promo code PASS1. Visit ppi2pass.com/aias to learn more.