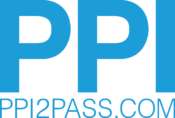 'I Want to Work In' is sponsored by PPI (Professional Publications, Inc.). Located in Belmont, California, PPI is the leader in exam preparation review materials and publisher of the ARE 5 Review Manual by David Kent Ballast, FAIA, NCIDQ. They are the Preferred ARE Prep Provider of the AIAS, and their mission is simple: they want you to pass your exam. ppi2pass.com

Location
Columbus, Ohio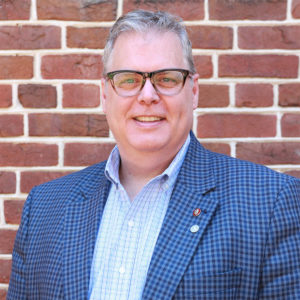 Population
860,090
Featured By
Timothy Hawk, FAIA
His Story
I first came to Columbus as a student of The Ohio State University, where I received both my Bachelor of Science and Master of Architecture. At that time I only understood Columbus to be that place one drove through to get to campus. But, several years after graduation, I was recruited back to Columbus by two former professors of architecture at Ohio State who had a growing, successful local firm. I relocated to Columbus for this amazing opportunity and haven't looked back since. When I first arrived, I felt that the pace of business in the city was slow, but through the years I have grown to be amazed at the positive changes that I have been able to be a part of in Cbus. I really love living here now, and find that the city is very supportive of innovative architecture. My firm can experiment a bit, and clients look to us for leadership. Columbus has grown on me…and now I try to keep it's innovative curiosity a secret!
What sort of job opportunities are available?
Columbus has a full range of opportunities for emerging architectural professionals. We have several large offices affiliated with national design leaders, a really great mix of small innovative firms, and several of the countries largest retail design specialty firms. Columbus is also home to the largest African American owned architecture firm in the United States. So, the job opportunities at firms are rather diverse. In addition to traditional practice, many architects in Cbus work directly for businesses or institutions. Many are employed by the Ohio School Facilities Commission and The Ohio State University and oversee the design of billions of dollars of construction annually. Others still serve many of our service industry leaders as corporate architects. Columbus is home to the headquarters for Abercrombie and Fitch, Victoria's Secret, Bath and Body Works, The Limited, Express, Lane Bryant, Wendy's, White Castle, Nationwide Insurance, and a host of smaller regional companies. All of these companies hire in-house architects to assist with the design of their retail outlets and their corporate real estate portfolio.
Tell us a little about your internship and exams. What were your successes/failures?
I served as an intern and took my exams so long ago that I am not certain my experience is relevant to today's emerging professionals. But, I did select to work at a smaller architectural firm and was able to gain quick access to design, documentation, and construction administration. Once I completed two years of experience, I was able to sit for my exams and completed all nine parts over a one week period. It was grueling, but also a right of passage for architects at that time.
If I were to offer one piece of advice to emerging professionals regarding internships and registration, I would encourage you to take advantage of your network. We all help each other out in this field, and I have always been able to call and talk to peers and gain access to opportunities and valuable insight.
How did you overcome your failures with the ARE?

Throughout my career, I have failed more times than I have succeeded, actually. I find architecture to be "two steps forward and one step back". Shortly after finding my first real job after graduate school, the Japanese economy imploded, and the project that I was working on was financed by a company from Japan who cancelled the project. I found myself unemployed and in line behind hundreds of other architects at the unemployment office. Later, shortly after I took on major responsibilities at my firm, the economy was significantly impacted by the dot-com bust and I found myself on the other end of failure. And, no one needs to be reminded of how tough the 2008 through 2011 recession was on all architects. Through all of this adversity, I have found that my education and personal support systems are key to my perseverance. Without education and the life experience that it has provided, I am convinced that my hope would be limited. But, I have stayed the course through all of it, and find the profession of architecture to be very rewarding.
What kind of firm support did you have for the licensure process?
See the story above….I had been laid off a few short months prior to taking the exams. So, there was no support at all. But having learned from this experience, as a firm leader, we offer a very supportive culture. My firm invests in study materials for our candidates, we reimburse candidates after they pass exams, we offer them paid time off to take the exams, and we invest in educational opportunities for candidates as they arise. I believe that licensure is very important, and helps fuel career growth well beyond the simple act of responsibility for projects. Registration is a foundational tool to springboard careers exponentially.
What is there to do during nights/weekends?
The social scene in Columbus is pretty robust. There are several entertainment districts sprinkled throughout the city featuring eclectic dining options, clubs, art galleries, boutique shopping, and a growing craft beer scene. The city is host to a range of festivals throughout the summer, offers a downtown summer orchestral concert series, and a thriving art and fashion community. Columbus is a strikingly open and inclusive community and has one of the largest LGBTQ communities in the USA. There are also social cultures which support our own Columbus Crew #savethecrew, the Blue Jackets, and our beloved OSU Buckeyes. Downtown, our theatre district is host to a Broadway series, the Columbus Symphony Orchestra, BalletMet, and Opera Columbus. For the outdoor enthusiast, Columbus is proudly anchored by a large Metro Park system with miles of hiking trails, canoeing, cross-country ski courses, and educational outreach. Not to mention the Columbus Zoo and Aquarium (home to Jack Hanna), widely considered one of the top zoos in the US. There is never a weekend without something to do, and a major difference is this: THE SOCIAL SCENE IN COLUMBUS IS ACCESSIBLE. If you want to do something in Cbus, you can usually find a way to gain access and enjoy. Columbus is real, welcoming, and engaging for all.
How did you manage to make friends the first few months?
When I relocated to Columbus, I was fortunate to have a family, and work colleagues. Plus, I am super outgoing, so making friends have never been much of a challenge. However, as an employer, I have found that young talent who migrate to Columbus are often able to easily meet people and gain friends through activities. AIA Columbus has an emerging professional committee, which is pretty robust and provides access to a post-college studio culture.
How did you find your apartment?
I focused on finding a neighborhood first and chose German Village when we first moved to Columbus, which limited the number of available homes. So, it was a challenge, but we were able to be work with a trusted real estate professional to find a great "fixer-upper" in pretty short order. So, there are some challenges with finding exactly the right place to live, but in large part, most of the housing is very affordable when compared to cities of comparable size. Most of my employees have a harder time determining which neighborhood they prefer. Once this decision is made, it is pretty easy to make the plunge. Recently, a new employee relocated to Cbus from NYC and found an apartment in German Village that has a yard and patio, is twice as large as her Brooklyn apartment and is half the monthly cost.
What is your favorite part about Coumbus?

The neighborhoods. Columbus is a collection of quaint, charming neighborhoods. I love the diversity of these places and find that I can always find new experiences as I explore our city. I work in the Brewery District, a collection of brick industrial buildings which were the core of Columbus' limited industrial infrastructure. We are adjacent to German Village, where visitors can find the largest collection of privately owned buildings listed on the National Register of Historic Places. All of the houses are small, simple, brick, and well restored. Brick streets and immaculately groomed gardens offer a rich and luxurious crown on this neighborhood. Also worthy of a visit are Italian Village, the Short Norht (an arts and entertainment district), Franklinton (a rapidly redeveloping eclectic neighborhood), Victorian Village (amazing mansions just south of the OSU campus), and the campus neighborhood. The list goes on and on and can provide many hours of fun exploration when you visit. Neighborhoods allow Columbus to be less spoke and hub and more patchwork quilt.
Looking to venture to a new city after graduation? Stay tuned each month as we highlight a new city. Want to feature your city? Send an email to kimberlytuttle@www.aias.org.
PPI is the Preferred ARE Prep Provider of the AIAS and AIAS members receive a 20% discount on all ARE prep materials with the promo code PASS1. Visit ppi2pass.com/aias to learn more.