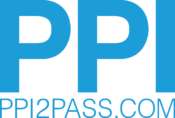 'I Want to Work In' is sponsored by PPI (Professional Publications, Inc.). Located in Belmont, California, PPI is the leader in exam preparation review materials and publisher of the ARE 5 Review Manual by David Kent Ballast, FAIA, NCIDQ. They are the Preferred ARE Prep Provider of the AIAS, and their mission is simple: they want you to pass your exam. ppi2pass.com

Last week we invited you to join us on Instagram for a firm tour of White Space Architects to get a feel for what it's like to work in a firm in Hawaii. This week on I Want to Work In (#iwtwi), we are featuring the top five places to eat, sleep, work, play, and study in Honolulu, Hawaii. This list will help you familiarize yourself with the city being featured in case you are interested in living and working there in the future!
top 5 places To…
Live
Waikiki
Busy and active beachside area. Full of tourists, shopping, nightlife, surfing, and fun.
Kakaako
Urban hipster heaven in the newly revitalized warehouse district
Kaimuki
Suburban up-and-coming neighborhood with lovely restaurant scene
Manoa
Lush valley with historic community; where the University of Hawaii is located
Makiki
Mid-century modern era, affordable lifestyle, close to town and activities
Work
WhiteSpace Architects – Where I work! A small sized firm of 8 focused on beautiful, livable spaces within residential, commercial, and institutional market sectors of Hawaii.
Architects Hawaii Ltd. (AHL) – a multi-disciplinary firm with work in architecture, planning, interior, and sustainable design. One of the largest in Honolulu with a staff of over 85.
G70 – a large interdisciplinary firm of architects, civil engineers planners, interior designers and asset managers. Focus on commercial, educational, and medical facilities.
Ferrero Choi – Medium sized firm of 25 known for sustainable design work, striving to meet zero energy and low impact environmental standards in projects from Honolulu to Antarctica.
Collaborative Studio – small architecture and interior design firm providing meaningful and relevant architecture to Hawaii.

Eat
Rainbows Drive-In – Local Plate Lunch, historic and iconic stop for both locals and tourists
Leonard's Bakery – Known for their Malasadas, a local crispy fluffy donut, and made to order so it's always fresh
Nicos at Pier 38 – Open air, casual fresh fish caught by the local fleet and hand-picked daily. Get their poke!
Opal Thai – Best Thai food in Hawaii where the chef asks you questions and then decides your meal for you!
Barefoot Beach – Great fresh food with local plates, fresh fish, and Hawaiian favorites all with a great view of Diamond Head and the Waikiki Beach.
Play

East Oahu – Beautiful beaches and hikes! Makapu'u Beach Park – body surfing, Waimanalo Beach – long strip of beach with sandy bottom waters, Kailua and Lanikai Beaches – ranked as top beaches in the world, and Kaneohe Bay – beautiful sandbar to boat out to.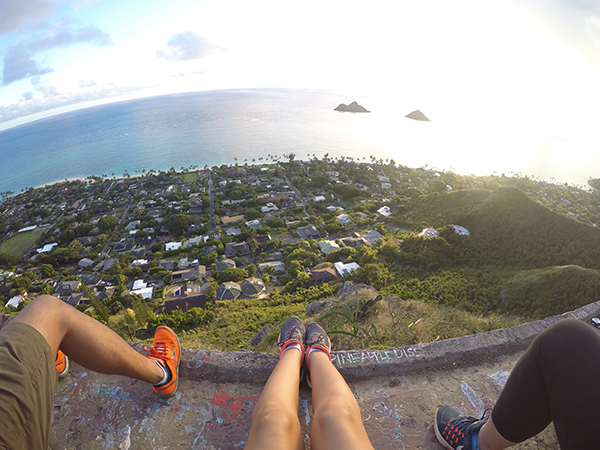 North Shore – here is where the crazy surfing competitions are at Banzai Beach. Vans Triple Crown and Billabong Pipeline Masters!
Outer Islands – Go to Maui, Kauai, Big Island, Lanai, and Molokai for weekend trips to a paradise!
Shangri La – A seemingly odd recommendation, Shangri La is the name of an Islamic-style mansion built by heiress Doris Duke. Beautiful view and architecture!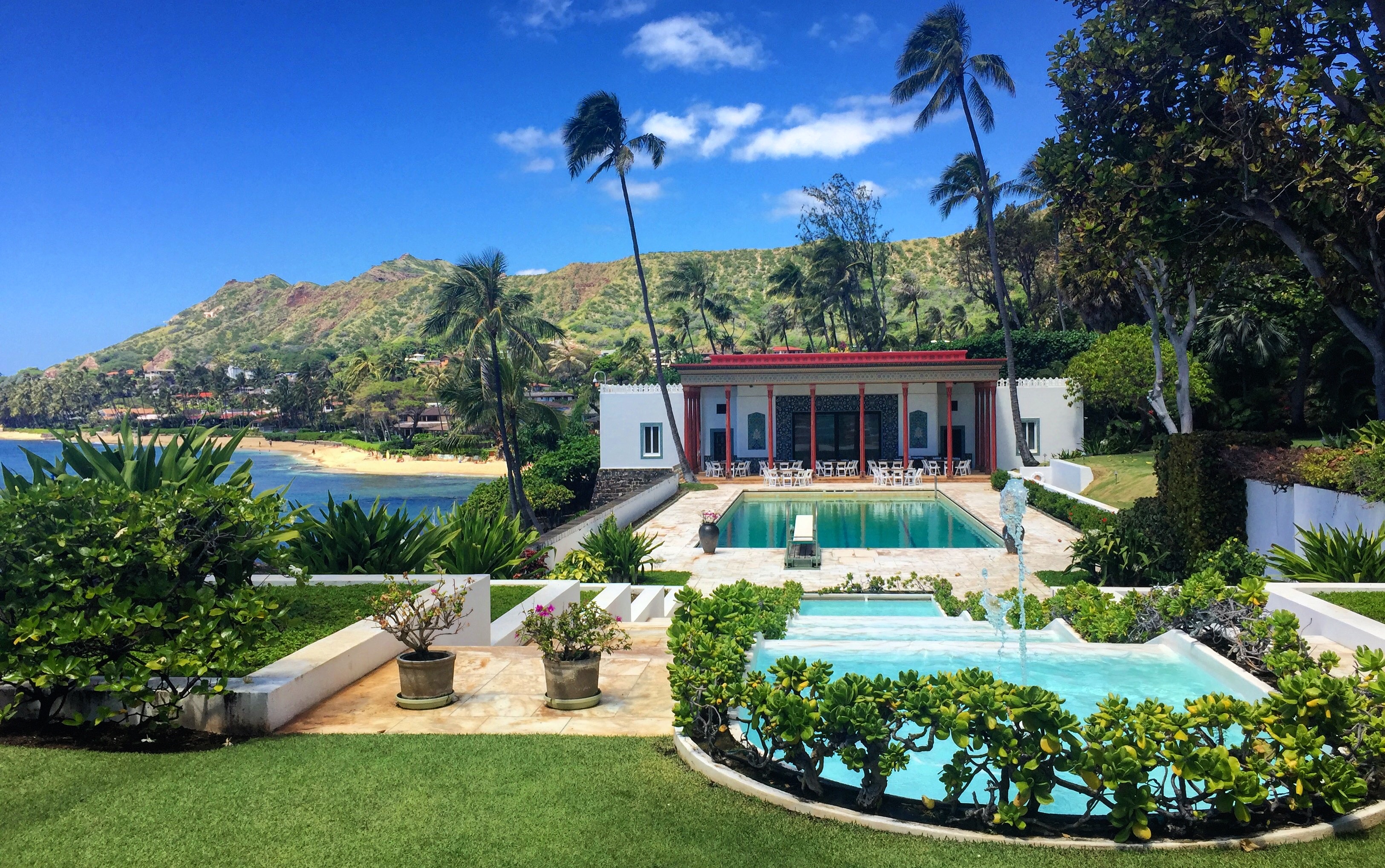 Learn to Surf – If you aren't a pro, go to Waikiki for surfing with a beautiful backdrop and waves you can learn on.
Hiking – Get out and enjoy the beautiful mountains, jungles, and views!
Honolulu Coffee Experience Center – Designed by WhiteSpace Architects so you know its good! Study while surrounded by the process of making fresh coffee and pastries.
Pick a Beach, Any Beach! – There are so many great beaches to take your books to and enjoy the scenes while learning about your favorite ARE subjects.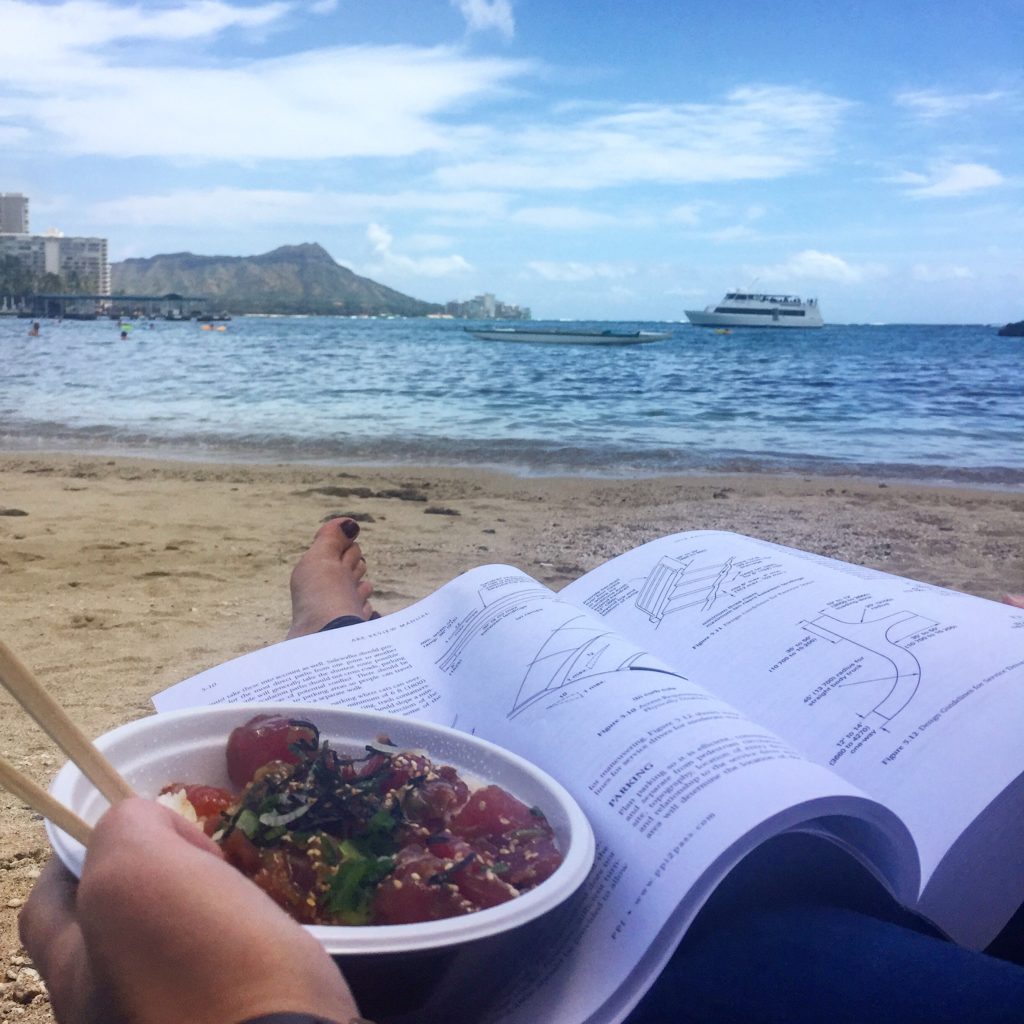 Kapiolani Park – A large park on the Diamond Head side of Waikiki with lots of banzai trees for shade and open grassy spots with a view of the ocean.
Glazers Coffee – always crowded with students and others working. Hipster atmosphere, good music, and stellar coffee.
Kaimana Cafe – calm, beautiful interior with exceptionally friendly service and always fresh, high-quality dishes.
Meet People
Join a Meet Up Group and do an Activity with them – there are hiking groups, professional growth groups, travel groups – you name it and there's a MeetUp for it. This is one way of finding people with like interests!
AIA Honolulu – Attending AIA events is where I met a majority of my architecture friends. Join things like the Emerging Professionals Committee or go to YAF Events to meet like-minded architecture nerds!
Volunteer for Something You Care About – Habitat for Humanity, Tutoring, Big Brothers Big Sisters, Food Bank, Beach Clean Ups. There are always opportunities to get involved in the community and this type of participation goes a long way here in Hawaii!
Check Out the Local Breweries – A new one seems to pop up each month and they're always packed with people! There's Home of the Brave Brewing Co., Maui Brewing Co., Aloha Beer Co., Beer Lab HI, Honolulu Beer Works, Lanikai Brewing Co., Waikiki Brewing Co., and Big Island Brewhaus just to name a new!
Meet People for Outdoor Activities – You can always find someone who wants to go to the beach or go hiking! These are good ways to meet up with people you're just starting to get to know because it's low commitment and something you can do solo or as a group with an undefined time period.
Fun Facts
Honolulu has the highest construction cost per SF for new buildings.
Hawaii has the worst traffic of any state in the US.
Has only Royal band in the United States linked to an ancient Hawaiian monarchy.
Almost 1 million people live in Honolulu, but the entire state has about 1.4 million.
We import 70% of food and energy. (So things are expensive!)
Honolulu is the largest isolated city in the US
The only accredited architecture degree in the state is at the University of Hawaii and here you get a Doctorate degree in 7 years.
The state has 7 climate zones.
No bears, tigers, snakes or deadly animals are native to Hawaii.
Your friends and family will think you're cooler than you really are just by moving here!