Last week we invited you to join us on Instagram for a firm tour of Kodet Architectural Group, LTD. to get a feel for what it's like to work in a firm in Minneapolis. This week on I Want to Work In (#iwtwi), we are featuring the top five places to eat, sleep, work, and play in Minneapolis, MN. This list will help you familiarize yourself with the city being featured in case you are interested in living and working there in the future!
top 5 places to . . .
Live
Downtown Minneapolis – The Heart of the City adjacent to the river features the world's largest continuous skyway system on the second level of the city!
The North Loop – Is the hip revitalized warehouse area, along the river as well featuring some of the best hotels and apartments near the city.
Saint Anthony Main – Is the original main street of the city before the city expanded to the West Bank of the Mississippi River. This is my neighborhood and one of my favorites!
Uptown – The midtown greenway bike trail, nearby chain of lakes, and good apartments/shopping make this a top place to live and play!
Mill District – Is a revitalized part of the city, with the beautiful Guthrie Theater, Mill City Museum, and nearby U.S. Bank Stadium
Work
Eat
Play
Running along the river
Study
Minneapolis Downtown Central Library

AIA Minnesota

University of Minnesota Rapson Hall Library

Starbucks
Meet People
AIA Minnesota

Monday Night Volleyball

St. Lawrence Young Adult Group

Basilica Young Adult Group
This month, 'I Want to Work In' is sponsored by Kodet Architectural Group, LTD.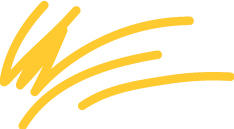 Looking to venture to a new city after graduation? Stay tuned each month as we highlight a new city. Want to feature your city? Send an email to kimberlytuttle@www.aias.org.