Location
Minneapolis, MN
Population
422,331
Featured By
Kyle Palzer, Assoc. AIA
Their Story
Growing up just outside of Minneapolis, the city has always felt like home to me. The University of Minnesota also has an excellent architecture program which made it enticing to remain in the city for graduate school as well. The access to parks in Minneapolis (I live one block away from an 8-acre park) and all the bike and running trails throughout the city make it ideal for a city/nature person like myself. Although winters can be challenging (we really only have around 15 bad days a year that are either too cold/too much snow) awesome indoor features like an active theater and art scene make it more than bearable.
What sort of job opportunities are available?
The job market for architects is really strong in Minneapolis. The city consistently does well for job opportunity and pay especially in comparison to the cost of living. Minneapolis has a number of very large architecture firms headquartered in the area, as well as many local offices for bigger name firms from across the country. We also have a number of really good medium-sized firms and a strong residential architecture community as well.
Tell us a little about your internship and exams. What were your successes/failures?
While finishing up my Masters of Architecture degree I began working at Kodet Architectural Group for the summer and continued working part-time (16 hours/week) my last year of grad school. I was fortunate to then get a full-time job offer which allowed me to focus on my Masters Final Project while others were job searching. The firm has been very supportive to ensure I get well-rounded AXP hours, and have encouraged me to take the ARE. I was fortunate to pass my first ARE, but then struggled with the next two exams. Powering through the disappointments, I went on to pass the next three in a row, and now have just one exam left before licensure!

What kind of firm support did you have for the licensure process?

Kodet offers some excellent support for licensure! From covering NCARB/State fees to allowing paid time off to test as well as covering the full cost of exams for passing or half costs if one fails, the firm really shows how important it is for everyone to pursue licensure.
What is there to do during nights/weekends?
There are social opportunities for just about everyone in Minneapolis. Running clubs, artist hubs, church groups, breweries, and numerous festivals and events offer plenty of opportunities for social people like myself to interact with awesome friends and interesting people. Our AIA chapter, AIA Minnesota, is also a really active organization. There are numerous events and committee areas for one to get involved with for both networking and social impact opportunities.
How did you manage to make friends in the first few months?
Having gone to grad school in the city, a number of friends are from my cohort of classmates. Postgrad school, with newfound time, I was able to get more involved in church groups which has allowed me to get to know some really interesting people with different backgrounds from myself. It's quite refreshing to not talk architecture 24/7 and to broaden one's network of connections at the same time.
How did you find your apartment?
Like other cities, the Minneapolis housing market is quite active and can be challenging to find a good place that is both affordable and desirable. I found that finding a place to live really begins by determining where you want to live, and then keeping a close eye on opportunities that may come along through websites like apartments.com, etc. If you are looking at too large of an area, you may miss an opportunity where you actually want to live. The diligence can really pay off though!
What is your favorite part about Minneapolis?

My favorite part of Minneapolis is the Mississippi River, and in particular the Stone Arch Bridge/St. Anthony Falls area adjacent to the downtown core. Living less than a mile away makes for an awesome running loop when the weather is nice and rejuvenates me. Having a National Park so close to home, with all the excitement of the city alongside of it, really satisfies my nature/architecture loving duality of spirit.
This month, 'I Want to Work In' is sponsored by Kodet Architectural Group, LTD.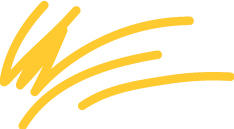 Looking to venture to a new city after graduation? Stay tuned each month as we highlight a new city. Want to feature your city? Send an email to kimberlytuttle@www.aias.org.