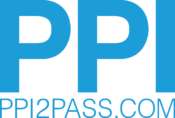 'I Want to Work In' is sponsored by PPI (Professional Publications, Inc.). Located in Belmont, California, PPI is the leader in exam preparation review materials and publisher of the ARE 5 Review Manual by David Kent Ballast, FAIA, NCIDQ. They are the Preferred ARE Prep Provider of the AIAS, and their mission is simple: they want you to pass your exam. ppi2pass.com

Last week we invited you to join us on Instagram for a firm tour of PKSB Architects to get a feel for what it's like to work in a firm in Manhattan. This week on I Want to Work In (#iwtwi), we are featuring the top five places to eat, sleep, work, play, and study in New York, NY. This list will help you familiarize yourself with the city being featured in case you are interested in living and working there in the future!
top 5 places To…
Live
Sunnyside, Queens
I lived in Sunnyside, Queens for one year before moving to Newark, NJ, and I have to say that it was one of my favorite places in NYC to live! It's an affordable, friendly, safe and quiet neighborhood, with easy access to the 7 train which takes only about 20 minutes to get to the heart of Manhattan.
Park Slope, Brooklyn
Affordable, lots of green space, well-rounded and family oriented neighborhood with low crime, and lots of restaurants, bars, and retail options.
Cobble Hill, Brooklyn
A landmarks neighborhood in Brooklyn featuring unique retail and restaurant options, and a quick train ride into Manhattan.
Astoria, Queens
Reasonable housing, a variety of restaurant and bar options, and pedestrian friendly.
East Village/West Village/Greenwich Village, Manhattan
If you're looking to get lost on an adventure in NYC, this is the place to go. The neighborhoods are extremely diverse, pedestrian friendly, and strike a unique balance between quiet areas to take a stroll and loads of bars to hang out and kick back in.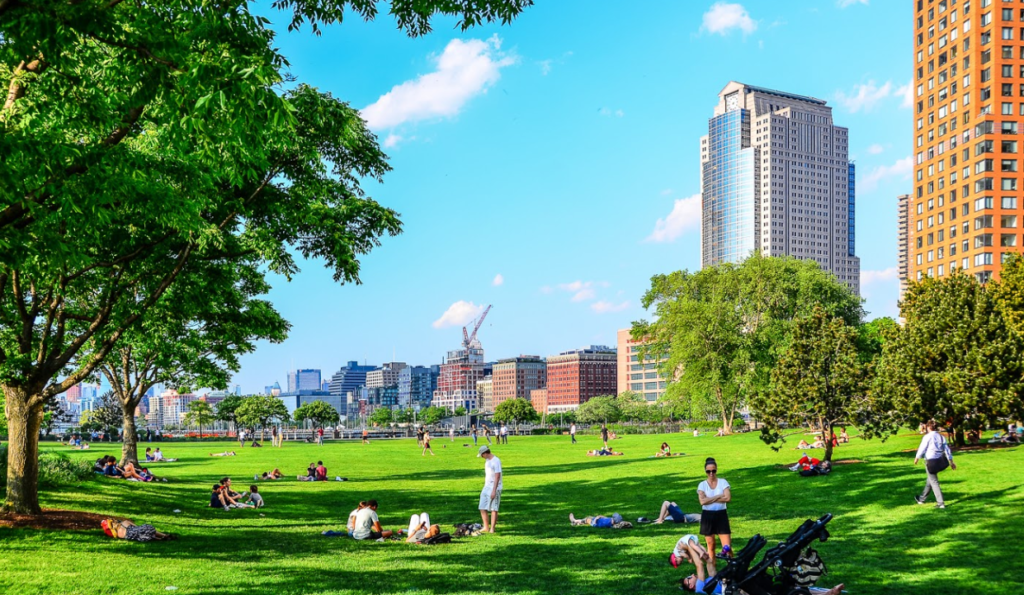 Work
Diller Scofidio + Renfro – Founded in 1981, Diller Scofidio + Renfro (DS+R) is a design studio whose practice spans the fields of architecture, urban design, installation art, multi-media performance, digital media, and print. With a focus on cultural and civic projects, DS+R's work addresses the changing role of institutions and the future of cities.  The studio is based in New York and is comprised of over 100 architects, designers, artists and researchers, led by four partners—Elizabeth Diller, Ricardo Scofidio, Charles Renfro and Benjamin Gilmartin.
Adjaye Associates – Adjaye Associates was established in June 2000 by founder and principal architect, Sir David Adjaye OBE. Receiving ever-increasing worldwide attention, the firm has offices in London, New York and completed work in Europe, North America, the Middle East, Asia, and Africa. Two of the practice's largest commissions to date are the design of the Smithsonian Institution's National Museum of African American History and Culture on the National Mall in Washington D.C. and the Moscow School of Management (SKOLKOVO). Further projects range in scale from private houses, exhibitions, and temporary pavilions to major arts centers, civic buildings, and master plans. Renowned for an eclectic material and color palette and a capacity to offer a rich civic experience, the buildings differ in form and style, yet are unified by their ability to generate new typologies and to reference a wide cultural discourse.
Tod Williams & Billie Tsien – The work of Tod Williams Billie Tsien and Associates bridges different worlds – across theory and practice; across architecture and the fine arts. Williams had a seasoned foundation in the practice of architecture with over six years as an associate in the office of Richard Meier before starting his own practice in 1974. Tsien brings to architecture a background in the Fine Arts and a keen interest in crossing disciplinary boundaries.
Ike Kligerman Barkley – At Ike Kligerman Barkley, our architecture and interior departments work throughout history and across styles, always seeking to enhance life through good design.
Selldorf Architects – Selldorf Architects is a 65-person architectural design practice founded by Annabelle Selldorf in New York City in 1988. The firm creates public and private spaces that manifest a clear and modern sensibility to enduring impact. By giving form to the needs and desires of clients and communities alike, the architectural solutions that emerge are equal parts purpose and poetry. Since its inception, the firm's guiding principles have been deeply rooted in humanism. At every scale and for every condition, Selldorf Architects designs for the individual experience. As a result, its work is brought to life–and made complete–by those who use it.
Eat
Red Poke, Hell's Kitchen – Best build your own poke spot
Basera Indian Bistro, Hell's Kitchen – Best Indian food I've had in NYC
Serafina Broadway, Midtown – Modern Italian bistro in the Dream Hotel
Harold's Meat + Three – Southern dining with a contemporary vibe
Hillstone – Traditional American fare
Play

See a Broadway show
Visit a museum/gallery
Take a trip upstate to ski & snowboard (lots of bus options for travel and friend groups to join!)
Try new restaurants
Sunbathe in Central Park or Rockefeller Park
New York Public Library – Located in Bryant Park and housed in a gorgeous Beaux Arts building.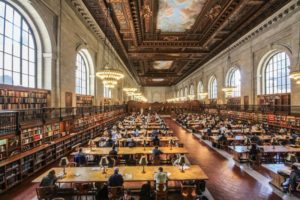 Starbucks – at any corner in NYC
Barnes & Noble at Union Square Park – Convenient location, plenty of seating, and it's impressively HUGE.
Tompkins Square Park – Lots of places to sit and located in a quieter neighborhood in Manhattan
Madison Square Park – Lots of benches and shade, can be a bit noisy
Meet People
The High Line – A precedent in transformative urban renewal nearly every architecture student knows about, the High Line is a great place to take a daytime or evening stroll, meet up with friends, or grab a bite to eat and a drink after work.
The Stonewall Inn – A divey bar in the West Village, The Stonewall Inn was the site of the Stonewall riots of 1969, which many consider to be the single most important event leading to the gay liberation movement and the modern fight for gay and lesbian rights in America. In June 2016, the Inn was named the first U.S. National Monument dedicated to the LGBTQ-rights movement, and is a favorite of many locals NY'ers and tourists alike.
Center for Architecture – The best place to network with architects and designers in NYC.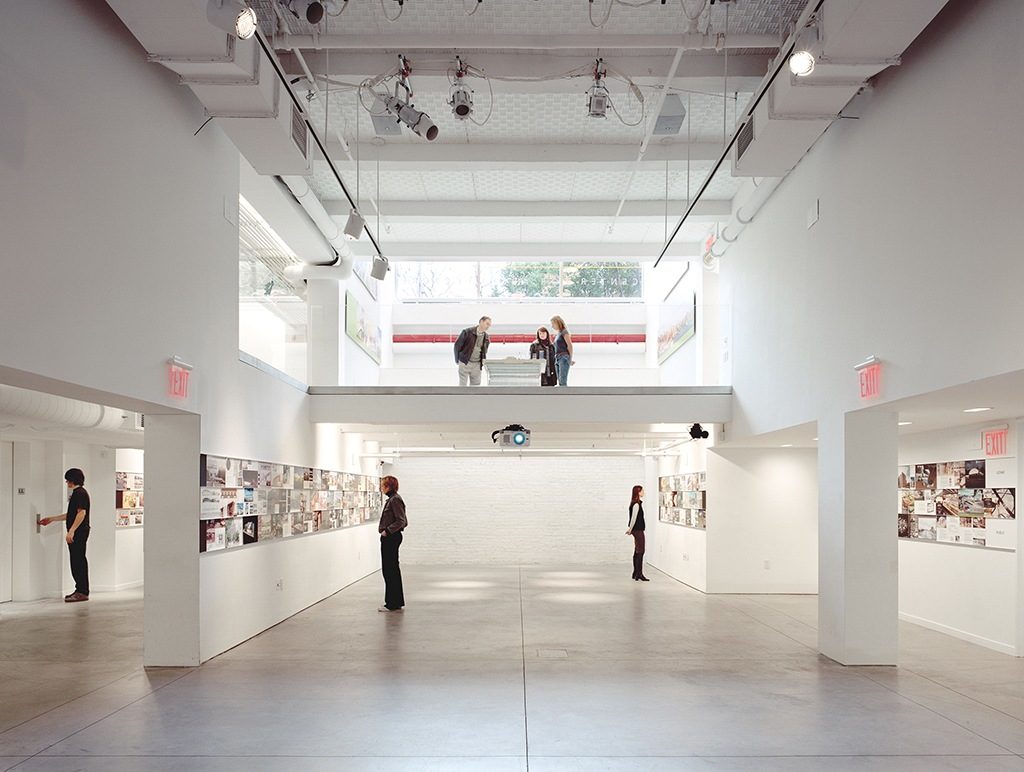 Fun Facts
Almost half of NYC's population speaks a language other than English at home
Wal-Mart has yet to breach the borders of NYC
The world's first "underground park" (the Lowline) will be opening in 2018!