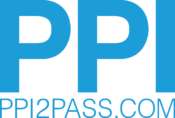 'I Want to Work In' is sponsored by PPI (Professional Publications, Inc.). Located in Belmont, California, PPI is the leader in exam preparation review materials and publisher of the ARE 5 Review Manual by David Kent Ballast, FAIA, NCIDQ. They are the Preferred ARE Prep Provider of the AIAS, and their mission is simple: they want you to pass your exam. ppi2pass.com

Location

New York, New York
Population
8,537,673
Featured By
Ryan Cusack, Assoc. AIA
His Story
I was born and raised in Queens, NY, so I've been based out of the New York City metro area my entire life. Before deciding to pursue architecture, I studied Civil Engineering for a year at Cooper Union in the East Village neighborhood in Manhattan. At the time, I was working part-time at an architecture firm as a student intern and gaining a lot of professional experience there. By the time my second semester in engineering school rolled around, I realized that my true passion was in architecture.
The fall semester of that year, I began my first semester in the B.Arch program at New Jersey Institute of Technology. Throughout my time at NJIT, I was interning with a firm in Manhattan each summer and part-time during my fourth and fifth years. Upon graduating in the spring of 2017, I was offered a full-time position in the studio of the firm I was interning at during my final year at NJIT, PKSB Architects.
I am currently working at PKSB, and loving it! The best part of working with a firm that I was a student intern with is that I am beginning my career in a studio that is familiar and with colleagues who are aware of my strengths as well as my weaknesses. Knowing my strengths, I have the privilege of being able to manage many aspects of pretty large scale projects in our office. In terms of "weaknesses", my colleagues are aware of the particular areas within a project which I haven't had much exposure with, and work with me to ensure that I have the opportunity to experience all parts of the design process and project management!
What sort of job opportunities are available?
What opportunities aren't there in New York City? There are so many firms in New York City with varying focuses, specialties, and scale of work, I've found that for most emerging professionals like myself, the difficulty they face is determining where their "best-fit" will be after graduation.
Tell us a little about your internship and exams. What were your successes/failures?
As a student intern, the largest failure I probably experienced was balancing work and academics. Due to financial demands, I worked more hours during my fourth and fifth years than was ideal, and my academics definitely suffered for it.
How did you overcome your failures with the ARE?

Though I was interning throughout my undergraduate years, I did not begin my NCARB record until well into my third year of school. Unfortunately, when I began bulk reporting my hours from the past years, many of my work hours were reduced by 50% or completely lost because they were over the time limit required to report.

From that point on, I began reporting my hours regularly, either in bulk at 2 or 3 month intervals or actively filling in my hours on a weekly basis and submitting within 6 months.
What kind of firm support did you have for the licensure process?
At PKSB, there is great support available for anyone interested in pursuing the licensure process. Study materials are available in the office, which many of my colleagues take advantage of utilizing. Additionally, our firm shares an office floor with another firm, which we have collaborated with to create our own little "community" of those who are currently pursuing licensure or who have recently received their license. Our group meets on a quarterly basis to touch base on individual progress, and we are currently working on establishing a digital communication line where we can coordinate studying and progress with others on a day-to-day basis.
What is there to do during nights/weekends?
Unlimited. Potential.
I probably don't have to say much here. If you're in New York City, you can find just about any group, event, or organization that you're interested in.
There are a gazillion restaurants and bars to choose from, and most NYC bars and clubs are open until 4am every night of the week. The most popular nightlife days of the week are Thursday-Saturday, but you can always be sure to find a happening spot on any night of the week.
My most valuable recommendation would be, avoid tourist locations and neighborhoods like the plague! These areas are overpriced and the staff working at any bars and restaurants in these areas usually aren't the friendliest.
How did you find your apartment?
Finding an [affordable] apartment in New York City can be a tricky, and oftentimes stressful ordeal. Most native New Yorkers will say that the best way to find an apartment in by word of mouth and reaching out to those you know, but this isn't usually an option for people who are moving here from out of the area. (But hey, feel free to reach out to me!)
Craigslist is a popular method used to find an apartment for rent or to sublet, but in my own experience, this hasn't worked out too well. Brokers and real estate agents from credible firms is often times the most efficient and timely way of finding an apartment, if you're able to front the added cost associated with their service.
Google can also be your friend. There are tons of websites and apps that post apartments for rent in NYC. Happy searching!
How did you manage to make friends the first few months?
After graduating, moving back to New York City, and starting full-time employment, I have made lots of new friends by going out after work and stopping in at new bars in Manhattan. Exploring the city and going to events at galleries, museums, bars, restaurants, as well as professional events hosted by AIA, IIDA, and product vendors can also be a great way to meet new people and make new friends!
What is your favorite part about New York City?

My favorite part about New York City is that there is always something to do. Whether it's something social, professional, academic, or athletics/fitness related, I can always find an event or meetup going on after work or over the weekend that I'm interested in. Also, there are always places open well past 10pm, which is a wonderful thing!
Looking to venture to a new city after graduation? Stay tuned each month as we highlight a new city. Want to feature your city? Send an email to kimberlytuttle@aias.org.
PPI is the Preferred ARE Prep Provider of the AIAS and AIAS members receive a 20% discount on all ARE prep materials with the promo code PASS1. Visit ppi2pass.com/aias to learn more.