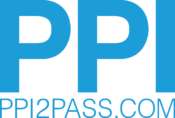 'I Want to Work In' is sponsored by PPI (Professional Publications, Inc.). Located in Belmont, California, PPI is the leader in exam preparation review materials and publisher of the ARE 5 Review Manual by David Kent Ballast, FAIA, NCIDQ. They are the Preferred ARE Prep Provider of the AIAS, and their mission is simple: they want you to pass your exam. ppi2pass.com

Location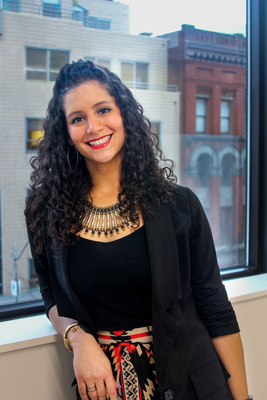 Seattle, Washington
Population
713,700
Featured By
Maribel F. Barba, Assoc. AIA
Her Story
Growing up, I always imagined I'd end up working in New York, Los Angeles or Chicago. Seattle was never on my radar.
When I was fourteen, my family moved from Puerto Rico to New Jersey. After graduating high school, I studied at Savannah College of Art and Design (SCAD), where I earned both my bachelor's and master's degrees. While there, I became friends with a classmate from Seattle.
My classmate would frequently talk about how beautiful Seattle is and her childhood growing up there. Since I was already applying for jobs in major cities across the country, I figured I'd also research opportunities in the Emerald City. A few firms grabbed my attention, and I applied online.
It wasn't until I had my in-person interview with MG2 that I knew coming to Seattle would be the right decision for me. I was impressed with what the firm offered its young professionals and the culture. When they offered me a job, I accepted without hesitation. I've been living in Seattle and working for MG2 for more than four years, and I absolutely love it!
What sort of job opportunities are available?
Seattle is booming with job opportunities for architects! There are tons of new jobs popping up on the AIA Seattle website every day. Whatever the type of work or experience you are looking for, you're sure to find it in this city.
Tell us a little about your internship and exams. What were your successes/failures?
Throughout college, I was fortunate to have an internship with the U.S. Army Corps of Engineers. I started recording my hours while working for the agency and was able to finish my AXP after my second year at MG2.
Studying for the ARE has been challenging. I hate exams and get test anxiety. When I started the ARE process, I would get nervous on the exams and second guess all my answers. Out of the four exams I've passed, I've had to retake three of them. Over time, I've become a more confident test taker by learning effective study habits. I'm excited to announce I only have three exams left and am feeling confident I will complete them by the end of 2018!
How did you overcome your failures with the ARE?

I've always been a visual learner, so the videos from websites such as Black Spectacles and Amber Book have been a huge help. As a rule, I now give myself three weeks to study for an exam. Any shorter, I feel underprepared. Any longer, I start forgetting the material.

In retrospect, I wish I'd waited a few more years before taking my exams. Gaining on-the-job experience continues to provide me with a better understanding of the concepts being tested. I remember studying for the Construction and Documents Services exam two years ago and having difficulty memorizing the different types of AIA contracts. Today, I feel more than comfortable with that topic because of my experience at MG2.

Another lesson I learned – and I give this advice to anyone I meet considering licensure – is once you start taking the exams, keep going! I took a 10-month break in the middle of my exams and regret it. I lost all my momentum. It was difficult getting back into the routine of studying and recalling material from my previous exams.
What kind of firm support did you have for the licensure process?
MG2 leadership continually encourages staff to pursue licensure. We have a library with the latest study materials, including flashcards we can check out. Our firm also has a corporate membership with Black Spectacles that we can access for free. Additionally, every employee receives an annual training budget of $1,000. Last year, I used my budget to purchase Amber Book video seminars. Lastly, as an incentive, MG2 reimburses employees for each exam they pass.
Throughout my ARE, I've taken advantage of all of the above resources and have found them to be helpful in passing my exams. To supplement my studying, several of my coworkers and I have a monthly ARE support group meeting where we discuss study tips, share resources and gain insight from newly licensed architects.
What is there to do during nights/weekends?
Seattle is a city full of young, energetic professionals looking to meet new people. With Amazon and Microsoft headquartered in our backyard, there has been an influx of people moving to the city, especially these past few years. I'm always delighted when I meet someone who has just moved here, and I have the chance to learn about their background. With nearly 60 people moving to Seattle every day, many of them from other countries, the city is a true melting pot.
Whether it's a new restaurant opening, art exhibit or street festival, there's something going on in Seattle. One aspect of the city that took me by surprise when I moved here is the beer scene. Seattleites love their craft beer and local breweries!
There are tons of fun things to do on the weekend. The nightlife ranges from dive bars to gastropubs, from indie rock concerts to dance clubs. My favorite is Salsa Night at Century Ballroom in Seattle's Capitol Hill neighborhood. And if you love the outdoors, there are hundreds of hikes less than 30 minutes away. During the winter months, the skiing/snowboarding is awesome, and during the summer, people are out having fun on Lake Washington and the Puget Sound.
How did you find your apartment?
I stayed in an Airbnb apartment for my first two weeks in Seattle. I used it as my home base while I searched for a place to live. Before I got here, I researched available apartments and made appointments. As soon as my plane landed, I went straight to my scheduled appointments and drove all over the city in a rental car. I recommend assessing apartment options in-person and acquainting yourself with Seattle's different neighborhoods before making a decision.
How did you manage to make friends the first few months?
Dogs, happy hours and AIA involvement! Sometimes all three at once!
People in Seattle love dogs. In fact, a recent study shows that Seattle has more dogs than children. Lucky for me, I have the world's cutest wiener dog named Jack Daniels. When I first moved here, I'd take Jack for walks, and when other people's dogs would start sniffing him, I'd take the opportunity to strike up a conversation with the owner. Next thing I knew, I'd get an invite to attend a local dog park meetup.
I also would (and still do) go out with coworkers for happy hours on a regular basis. It's a great way to not only become friends with my colleagues, but also grow my network by meeting their friends from outside the office.
Another boost to my social life has come from my involvement with AIA Young Architects Forum. This is my second year serving as the forum's committee chair. Every month, we organize a happy hour networking event, which rotates between different architecture, construction and engineering firms. It's become one of the most popular AIA events in Seattle.
What is your favorite part about Seattle?

I love Seattle because of its walkability and the splendor of the outdoors. It's so easy to get around, whether you are walking, biking or taking public transportation. I've evolved into an "outdoors person" after moving here. During the summer time, the list of outdoor activities is endless. My friends and I go hiking, mountain biking, paddle boarding and play beach volleyball. Having lived in Puerto Rico, New Jersey and Savannah, I also appreciate the region's mild weather. How can you complain when the average temperature is 47 °F in the winter and 75 °F in the summer? Now if it would only stop raining nine months out of the year…
Looking to venture to a new city after graduation? Stay tuned each month as we highlight a new city. Want to feature your city? Send an email to kimberlytuttle@aias.org.
PPI is the Preferred ARE Prep Provider of the AIAS and AIAS members receive a 20% discount on all ARE prep materials with the promo code PASS1. Visit ppi2pass.com/aias to learn more.