We know that students are going through a lot right now as they navigate new virtual environments, multiple pandemics, and an evolving profession. Especially in our changing economy, AIAS membership dues should not be a barrier to accessing the benefits that the AIAS has to offer. Many of these benefits provide members with access to information about the profession, networking opportunities, and leadership skills. These experiences are more important now than ever before. 
This is why we have come together to ask those in our community to help mitigate these hardships by sponsoring students' AIAS membership for those who would otherwise not be able to afford it. We hope that our alumni who gained education, experience, and lifetime connections through this organization will also support students who are looking to have that same experience now. Even if you are a current student who can only donate a small amount, our collective effort to support our peers is an important part of the AIAS mission. 
There are a few ways you can help! We believe in the power of small donations and are offering four different ways to donate. We also want to say thank you to those who are able to donate, so if you sponsor a member you can expect a letter in the mail with an AIAS sticker. If you sponsor four or more members we'll be sending you an AIAS mug! Thank you in advance for your support!
4 Ways to Donate:
A little goes a long way! Help out with a $4.00 donation!

Sponsor a single member for $47.00

Sponsor four members for $188.00

Pitch in and sponsor even more members!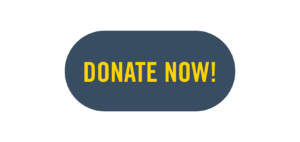 We are always accepting donations, and recurring donations can also be arranged with our Director of Development. All donors will receive a receipt confirming their donation amount for tax purposes.
The AIAS Membership Grant will be awarded on a rolling basis as funds are available to students who have indicated sufficient need. If you are interested in receiving a sponsored membership please fill out the application linked below. 
The AIAS sincerely thanks all of our alumni and friends who have contributed to the AIAS with their time, advice, or money in the past! We wouldn't be what we are today without you, and we plan to continue making this organization one worthy of your energy and involvement. If you are less familiar with the AIAS these days, feel free to check out our Strategic Plan or Blog of latest events. And if you want to do even more for your alma mater's Chapter or the AIAS as a whole, feel free to reach out to a Chapter near you or development@aias.