Welcome to the 65th year of the AIAS!
We are honored to be serving as your Officers for this year, and we are so excited for everything we will all accomplish together. The AIAS has learned and changed so much over the past 64 years, though perhaps we have changed more recently than we ever have; it's no secret that, like the rest of the world, the AIAS has been through a tough year. We owe so much to Erin Conti and Sara Taketatsu, last year's President and Vice President, as well as the 2020-2021 Board of Directors, and all the students who worked to keep the AIAS running, providing resources and communities to students who needed them more than ever.
As our world begins to change yet again, the AIAS is beginning to move forward. Scrutiny and difficult choices are necessary to make effective change, but we seek to build more than we break. This year we will fight to regain what we've lost, but we refuse to sacrifice what we've found; flexibility, resilience, a truly global community, and unprecedented accessibility to the AIAS's resources, knowledge and opportunities. We are poised to end this year as a vastly different organization than we were when we started it, and the work to bring about that change begins now! It was based on these ideas that we built our theme for this year:
EVOLVE
"The world has radically changed in many ways in a short period of time. The life of our organization and the lives of our members have changed forever. As the next generation of professionals, growth is not just important – it is essential. We must constantly move forward, looking not to return to normalcy, but to find a new normal together. On our journey we will break through barriers and build lasting bridges that will carry us into a future we want to live in. Let's set the precedent for our AIAS by dedicating ourselves to a lifelong process of learning. We will compare ourselves not to others, but to who we were yesterday, strive for progress, not perfection, and we will EVOLVE."
But a theme is nothing if we don't take action! We would like to outline just a few of our goals for this year.
The greatest asset of our organization is its global and diverse community. In recognition of this, we are dedicated to strengthening connections, communication and support systems between every part of our organization, from the staff at the National Office to our Committees, our International Chapters, high school members and alumni. The AIAS includes many types of members and people from so many different backgrounds – we cannot wait to highlight them and strengthen our ties with them to enhance our amazing community!
The pandemic taught us more about health and well-being than we ever expected. Using what we've learned, the AIAS will advocate even louder for students' physical health, mental health, and a healthy Learning & Teaching Culture across all types of schools, workplaces and organizations. We demand change in an industry that has been indifferent to the health of its students and practitioners for far too long, and we are dedicated to providing resources and platforms that enable our members to advocate for and help themselves.
Our society is in need of effective and dedicated community service now more than ever, and the AIAS has already established a route through which we can provide it: Freedom By Design. As schools and communities come back together in person, FBD is the perfect vehicle for getting involved with and providing aid to your community. Revamping and reinvigorating FBD is a massive goal for this year, and we can't wait to see these programs redefine "Service" and take it to a whole new level.
Again, these are just a few of our goals for the year; we have so many, and so little time! The final goal we want to share with you, our amazing members, today is our commitment to listening. This is your organization – for students, by students – and we want to hear what you have to say. Our goals and our organization will evolve as you make your voice heard, because we are here to serve you. Thank you all so much for your dedication to this amazing community, and for trusting us to lead it this year. Keep learning, keep pushing forward, and we'll see you soon!
-Scott & Shannon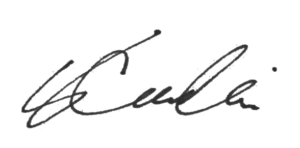 Scott Cornelius, AIAS, Assoc. AIA                                                  Shannon DeFranza, AIAS, Assoc. AIA
2021-2022 AIAS National President                                             2021-2022 AIAS National Vice President