Register now, Early Bird pricing ends June 1, 2018!
---
We are so excited to see you this summer at the annual AIAS Grassroots Leadership Conference! Held July 19-22 here in Washington, D.C., Grassroots has been preparing future leaders in architecture for over 30 years.
This year, the theme is #SuccessSeekers. If you want to empower yourself to grow, then you are making a conscious decision to better yourself; you are a success seeker!
The tracks have been simplified to our mission of advancing Leadership, Design, and Service. We are inviting you to learn how to think like a leader, explore innovative and cutting-edge architectural theories, technologies and application, and encourage you to explore ways in which you can have a large impact on your local community.
In the past, we have had an Innovation track and a Career track in addition to our Leadership and Service tracks. We are shaking things up! This year we have decided to combine them under 'Design.' After all is said and done, isn't innovation and the path you take through licensure and into your chosen career path all by design? It could be. You have the power to design your path forward. Please come be a part of the conversation as we grow together at the most LIFE CHANGING conference we have to offer: Grassroots.
---
Who Should Attend and Why
Any architecture student looking to advance their knowledge about and connection to the profession of architecture and design. The AIAS Grassroots Leadership Conference aims to position the most ambitious architecture students in the country to be the most prepared, most capable, and most likely to succeed emerging professionals entering the workforce today. Topics are broad and cover skills and knowledge areas important to all architecture students such as career preparation, software capability, sustainability strategies, materials exploration, and practice management. Furthermore, the chance to broaden your network through engagement with other students and practicing professionals is unparalleled and represents the greatest long-term value available at AIAS Grassroots.
AIAS chapter presidents are highly encouraged to attend in order to receive the training and network connections necessary to lead their chapters and maximize success in the coming year. Topics will include finance and fundraising, events and programming, engaging collateral organizations, and overall leadership strategies.
AIAS Freedom by Design directors are also highly encouraged to attend in order to receive the training and network connections necessary to lead FBD projects successfully in the coming year. Topics will include FBD best practices, fundraising, volunteer management, client relations, consultant management, and project management. FBD Directors must attend in order to be eligible to receive a materials grant in the coming year.
---
Keynotes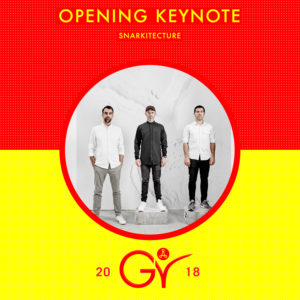 OPENING | SNARKITECTURE : Remember The Beach? This summer, Snarkitecture is back with their newest installation, Fun House at the National Building Museum.
Snarkitecture is a New York-based collaborative design practice established to investigate the boundaries between disciplines. The name is drawn from Lewis Carroll's The Hunting of The Snark, a poem describing the "impossible voyage of an improbable crew to find an inconceivable creature." In its search for the unknown, Snarkitecture creates work that includes large-scale projects, installations and objects.
Snarkitecture is led by Alex Mustonen, Daniel Arsham, and Ben Porto, whose work focuses on the reinterpretation of everyday materials, structures and programs to new and imaginative effect. With a conceptual approach centered on the importance of experience, the studio creates unexpected and memorable moments that invite people to explore and engage with their surroundings.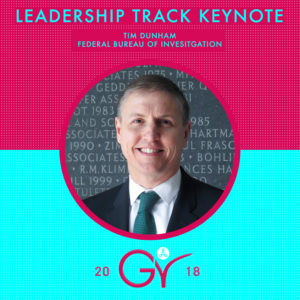 LEADERSHIP | TIM DUNHAM : Tim Dunham entered on duty with the FBI as a Special Agent in 2002. After an initial assignment to the Chicago Field Office, he served in leadership positions at FBI Headquarters in Washington, DC, and the Albany, NY, Field Office. He is currently Section Chief of the FBI's Leadership Development Program, where he oversees initiatives designed to improve how the FBI identifies, develops and selects its leaders.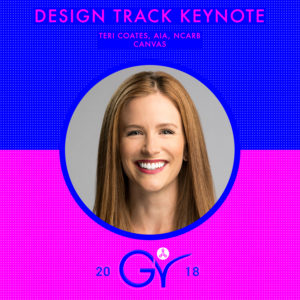 DESIGN | TERI COATES : 
Teri is the founder and owner of CANVAS, an architecture and development company focused on enhancing urban communities through mixed-use and multi-family development.
Her practice of architecture includes a variety of project types in over twenty cities across the nation. Experience working within multiple firms has informed her approach to both design and the business of architecture. In each area, she believes success is found where process and innovation collide.
Teri's love for architecture is rooted in how the built environment influences people. Exposure to the diverse ways in which people live constantly challenges her design approach. She is passionate about design for active living and views every project as an opportunity to confront global health issues head-on.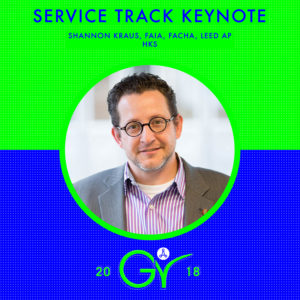 SERVICE | SHANNON KRAUS : Often thought to be mischievous growing up by his parents and teachers, Shannon has channeled his insatiable curiosity to be a thought leader with a focus on design for community health. Most recently his career has been focused on the power of design to improve how and where we live. He does this both in his daily practice as a Regional Health leader within HKS, as well as through his volunteer work.
Following his passion for community benefit design, in 2007 he founded a design fellowship, providing design thinking to a community need, which brings students and professionals together to charrette on a community need and is now in its 11th year and in 5 cities. He has also served as a resource member for the National Endowment for the Arts Mayors Institute for City Design; and featured design & the health of communities as the focus of his TEDx in 2017.
Responsible for three offices, Shannon is passionate about helping others succeed both in their communities and professionally, and thus is an advocate for empowering people and helping them thrive. In 2017 his office was named top A/E firm by Washington Business Journal Best Places to work.
---
Register now, Early Bird pricing ends June 1, 2018!