The American Institute of Architecture Students (AIAS) is celebrating the 60th anniversary of student excellence in leadership, service, and design. In honor of our 60th year, the AIAS is excited to share 60th: Legacy, an ongoing weekly celebration of and thanks to our alumni sponsored by Professional Publications, Inc (PPI). PPI is a publisher of professional licensing exam materials since 1975 and wants to recognize those who have helped the AIAS achieve 60 years of success.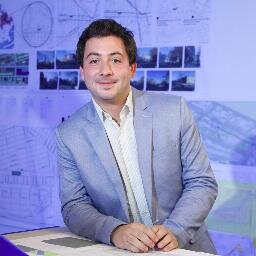 Name
Alex Alaimo, AIA
Organization
AIA National Associates Committee / PBDW Architects
Title
Director at Large / Architect
Connect
Twitter | Instagram | LinkedIn | Website
Bio
Alex currently serves as a Director at Large for the AIA National Associates Committee (NAC) where he advocates for an improved institute suited for the needs of the next generation of practitioners. Previously Alex served as Co-Chair of Emerging New York Architects of the AIANY chapter. There he initiated the ARE workshop, which is a peer-to-peer ARE study group, MakinGOODesign, an awards program celebrating social impact design, as well as the City of Dreams Pavilions, and the ENYA Biennial Ideas Competition. He also founded Operation Resilient Long Island a post-Hurricane Sandy Resiliency ideas accelerator now focused on promoting resiliency education in developing countries. He graduated B.Arch at NYIT in 2013 and is currently employed by PBDW Architects in New York.
ARE Prep Tip: What is one piece of advice that you would give to those starting to test?

Yes, schedule them in advance and develop a study program with others. Take all of them once before you retake any.
How did your experience with AIAS help you to achieve your goals?
AIAS has introduced me to the network of future architects that will practice in new ways and design the built environment of tomorrow. AIAS provided organizational practice as well as instilling a hope for the profession in me. That it can change for the better for the next generation.
How can someone best change the world?
Challenging the status quo and leading by example. Always be critical of what is being said and done and when you have the opportunity, attempt to fundamentally correct what is inefficient, wrong or unjust. To do this you need to practice what you believe and hold yourself accountable.
What is one tip you would give yourself in your 20s?
Meet as many people as you can as early in your career that you can. The more people you meet the more you will be able to connect others that may have similar interests and ends. Also the earlier you meet them the longer you have in career to develop the relationship. This way you create opportunity for you as well as others in your network.
How do you define work-life balance and how is it achievable?
Value your time, always aim to be as efficient as possible with tasks while being realistic when it comes to task duration. Valuing your time as an emerging professional will lead to better time management as well as an assertiveness with your superiors. If you value your time you should be able to leave work at a reasonable hour most of the time and balance that with contributing to your office. Utilizing after-work hours critical to developing a network and allowing time to follow your passions outside of work.
What is a decision or action you made in school that influenced your trajectory?
Meet as many people as possible, to surround yourself with unique and strong perspectives to inform your own. Do not be afraid to take opposing viewpoints. By having deep and polemic conversations you will have the contrast you need to generate new ideas.
If you, or another AIAS alumni you know, deserves recognition for their contribution to the profession and society at large, please use the link below to nominate them for this honor.