The American Institute of Architecture Students (AIAS) is celebrating the 60th anniversary of student excellence in leadership, service, and design. In honor of our 60th year, the AIAS is excited to share 60th: Legacy, an ongoing weekly celebration of and thanks to our alumni sponsored by Professional Publications, Inc (PPI). PPI is a publisher of professional licensing exam materials since 1975 and wants to recognize those who have helped the AIAS achieve 60 years of success.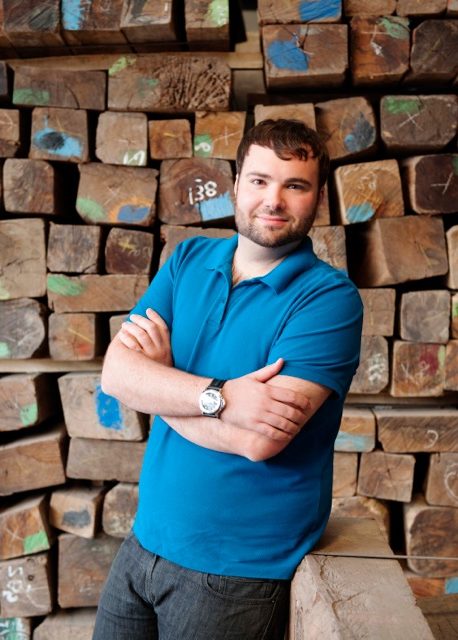 Name
Blake Civiello, AIA, NCARB
Organization
Blake Civiello Architecture
Title
Architect
Connect
Bio
Blake Civiello (Master of Architecture, AIA) is an internationally accomplished Architect and project manager with over a decade of experience in residential, commercial, and mega-projects. Blake is currently the Principal Architect of Blake Civiello Architecture based in Los Angeles, CA.
Starting in 2007 Blake worked for KPF London on the Abu Dhabi Midfield Terminal Project, which at the time was one of the largest mega-projects in the world. In 2011 Blake moved to Beijing and worked on commercial and residential real estate planning and development. Blake has been named as a 'Top Talent' by Architectural Digest CN and has projects that have been awarded with the coveted Dwell magazine's 'Dwell Home' designation. Blake now works on design projects ranging from metropolitan rooftops to Tibetan log cabins.
ARE Prep Tip: What is one piece of advice that you would give to those starting to test?

I recommend not procrastinating and taking the AREs as quickly as possible. I understand that with a full time work schedule it is challenging time and energy wise, however, setting aggressive goals and tackling the AREs sooner rather than later will be beneficial as you are closer to the knowledge obtained through university, especially engineering concepts. Keeping a strict schedule and pushing through with momentum is key.
What and/or who shaped you into who you are and what you do today?
I believe my time working at a large firm, in the beginning of my career, helped give me confidence and recognize the scope of work that is 'out there'. The Abu Dhabi Terminal project took a team of nearly 50 architects multiple years of collaborative work to complete. Working on such a massive scale really helped instill a sense of confidence through leadership, as you were able to 'own' a piece of the project and lead a team of consultants, manufacturers, etc., to meet the goals set out. So although at the time, I was not a principal or senior architect, the opportunity that arose from leading aspects of such a large project allowed me to test my competence.
How can someone best change the world?
I don't know about changing the world, but I do think one can challenge and change oneself for the better. Working in highly corporate environments can be awarding, however, it allows for time and passions to just slip by. When I started working in China, I was able to volunteer and work for social enterprises in Tibet which I continue to design for till this day. Projects that are a bit out of the ordinary stretch our horizons and allows us to learn new skills, maneuver through different perspectives and expectations. I believe that these projects have made me a better, more well-rounded person.
How can someone be a better designer?
I believe one needs to be tenacious in following and keeping up with your interests. Day to day work might not be the most inspiring, however, don't let what inspires you to slip away. At university, you are given the opportunity to explore a range of subjects that might not present itself prominently in your working life. Take those opportunities at university, and keep on looking for ways of inserting your passion in or outside of work boundaries. It is what inspires you that makes you dive deeper and become better.
How do you define work-life balance and how is it achievable?
When I was working at a large firm there was no "work-life" balance. Working for a large firm and on a priority project means you work 16 hour days. But that is not sustainable. However, I don't think it's a bad experience to go through. When you are young and working on something exciting, you should go for it. The work-life balance is better later on, especially when you work for yourself.
What is a decision or action you made in school that influenced your trajectory?
I don't think any one decision or action per se influenced my trajectory. However, the relationships and mentorships I had with professors definitely supported me in achieving career goals. Their help and encouragement helped me face what was then intimidating or 'unachievable' challenges leading to breakthroughs.
If you, or another AIAS alumni you know, deserves recognition for their contribution to the profession and society at large, please use the link below to nominate them for this honor.