The American Institute of Architecture Students (AIAS) is celebrating the 60th anniversary of student excellence in leadership, service, and design. In honor of our 60th year, the AIAS is excited to share 60th: Legacy, an ongoing weekly celebration of and thanks to our alumni sponsored by Professional Publications, Inc (PPI). PPI is a publisher of professional licensing exam materials since 1975 and wants to recognize those who have helped the AIAS achieve 60 years of success.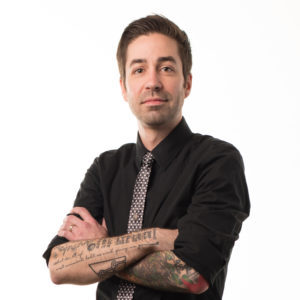 Name
Charlie Klecha, Assoc. AIA
Organization
AIA Detroit
Title
Managing Director
Connect
Twitter | Instagram | LinkedIn | Website
Bio
Charlie brings a broad set of experiences to the support of the design community and associated professional and advocacy organizations, focusing primarily in his hometown of Detroit. He currently serves as the Managing Director on the staff of AIA Detroit, and is active on several committees both within the AIA and in other organizations, including serving as Chair for the 2017 AIA Celebration of Architecture, a premier event during the Detroit Design Festival. Charlie served as the 2014-2015 AIAS National President, during which term he successfully sat for and passed all seven divisions of the Architecture Registration Exam in seven days. He is a former member of the AIA National Board of Directors, a charter member of the AIA Strategic Council, and a Richard Upjohn Fellow of the AIA. As President of the AIAS, Charlie served a one-year term as the Chairman of the Board and a full-time staff member at the National Office in Washington, DC. Prior to his term with the AIAS, Charlie received his M.Arch from the School of the Art Institute of Chicago, and holds a bachelor's degree from the University of Michigan's School of Music, Theatre, & Dance in Lighting Design and Production Management. His broad and varied experiences across the design and management fields have contributed greatly to his perspective on the architectural profession, and the issues and opportunities it currently faces. As he begins his career in Detroit, he plans to continue advocacy and engagement with the AIA and other local and national organizations, and continue working toward his professional license in architecture.
ARE Prep Tip: What is one piece of advice that you would give to those starting to test?

Just commit!! Make a plan and stick to it–no excuses.
How did your experience with AIAS help you to achieve your goals?
My experience with the AIAS didn't just help me achieve my goals; it redefined what I thought my career could be! The AIAS provides a platform for emerging leaders to reach back and bring that same potential out in others, whether or not they were aware it was within them. I had never considered taking on a leadership position, in my chapter or otherwise, until my Chapter President sat down and encouraged me to give it a shot. The entire course of my life was changed because I accepted that call.
What and/or who shaped you into who you are and what you do today?
If I had to name one person who most significantly impacted who I am today, I'd have to say my wife, Julie. Duh.
How can someone best change the world?
The best way to change the world is to never stop trying. Hustle harder than the world you're trying to change.
How can someone be a better designer?
If you find an answer to the question of how to be a better designer, please let me know. I have no clue.
What is one tip you would give yourself in your 20s?
The most crucial piece of advice I'd give my 20-something self would be that student loans are NOT FREE MONEY. I wouldn't change a thing about the unique and winding path my career has taken, except how much it has cost.
How have you overcome unforeseen challenges through your career?
Overcoming unforeseen challenges, for me, is about having a network to lean on. I've built a group of close mentors and peers, for whom I will do absolutely anything, above and beyond the call of duty, 99 times out of 100; that way, on that 1 time when I need the help, it's a no-brainer.
How do you define work-life balance and how is it achievable?
The idea of work-life balance isn't as important to me as work-life integration– I refuse to have a job that doesn't involve doing what I love, which means I'm never not thinking about work, because I love it. Achieving the desired balance and/or integration is as simple as truly owning your own time management and honestly prioritizing what you need to be happy and productive.
What is a decision or action you made in school that influenced your trajectory?
Joining the AIAS!
If you, or another AIAS alumni you know, deserves recognition for their contribution to the profession and society at large, please use the link below to nominate them for this honor.