The American Institute of Architecture Students (AIAS) is celebrating the 60th anniversary of student excellence in leadership, service, and design. In honor of our 60th year, the AIAS is excited to share 60th: Legacy, an ongoing weekly celebration of and thanks to our alumni sponsored by Professional Publications, Inc (PPI). PPI is a publisher of professional licensing exam materials since 1975 and wants to recognize those who have helped the AIAS achieve 60 years of success.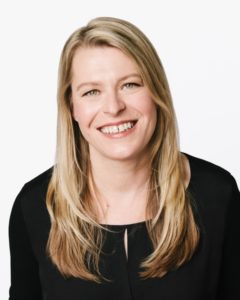 Name
Christine West, AIA, NCARB, LEED AP
Organization
KITE Architects
Title
Principal
Connect
Bio
I am principal and co-owner of KITE Architects in Providence Rhode Island, and work with forward-thinking organizations on developers on work with a positive community impact. Recent projects include the Dean Hotel, and a LEED-Gold multi-family project serving families facing homelessness. My public service includes being the Chair of the Providence City Commission, and officer of the Providence Revolving Fund, and a member of the State Building Code Standards board. I also serve annually on NAAB Accreditation visits as an AIA member.
ARE Prep Tip: What is one piece of advice that you would give to those starting to test?

I took all my tests within an 8 week period; it helped consolidate my study time, and let me get on with my life!
How did your experience with AIAS help you to achieve your goals?
As AIAS Vice President, I had a crash course in management – we dealt with everything from finance and dues collection to human resources. I apply lessons in my firm today that I learned back in DC.
What and/or who shaped you into who you are and what you do today?
The nature of architectural education probably has had the biggest impact in shaping my outlook. I tend to take "design thinking" for granted, but it is an astonishingly effective way of problem solving that is unfamiliar to many.
How can someone best change the world?
Finding a job or role that is meaningful is the key to effective change. Advice that tells you to follow your "passions" can lead to self-serving pursuits; if your work is meaningful, however, you will work hard at things that may be unpleasant but ultimately more satisfying.
How can someone be a better designer?
Start the design process by listening. The best designers listen to their clients, listen to the community, and listen to the talented people around them and synthesize what is important and propose solutions appropriately.
What is one tip you would give yourself in your 20s?
Momentum is a real thing – be aware that it is not as hard as you think to change where you live and work, and it is much easier to do so when you are in your 20's than later on.
How have you overcome unforeseen challenges through your career?
Figuring out how to create the sense of community that I had in college out in the real world was difficult until we moved to Providence, which is a great city and a great place to build a career.
How do you define work-life balance and how is it achievable?
From my perspective, I enjoy work and I work hard at life, so the balance becomes a question of how much blending of the two you are comfortable with.
What is a decision or action you made in school that influenced your trajectory?
I am glad that I chose an undergraduate school, Carnegie Mellon, because of its embrace of technology. It gave me a forward looking trajectory that transcends specific tools.
If you, or another AIAS alumni you know, deserves recognition for their contribution to the profession and society at large, please use the link below to nominate them for this honor.