The American Institute of Architecture Students (AIAS) is celebrating the 60th anniversary of student excellence in leadership, service, and design. In honor of our 60th year, the AIAS is excited to share 60th: Legacy, an ongoing weekly celebration of and thanks to our alumni sponsored by Professional Publications, Inc (PPI). PPI is a publisher of professional licensing exam materials since 1975 and wants to recognize those who have helped the AIAS achieve 60 years of success.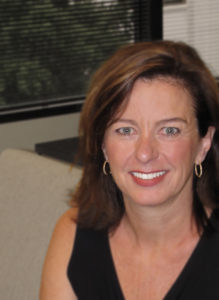 Name
Irene Dumas Tyson, AICP, Assoc. AIA
Organization
BOUDREAUX
Title
Director of Planning and Corporate Associate
Connect
Twitter | Instagram | LinkedIn | Website
Bio
Irene Dumas Tyson, AICP, Associate AIA, is the Director of Planning for The Boudreaux Group and serves as a Corporate Associate. She brings broad experience and knowledge in urban and town planning and design, campus master planning, community visioning and development, and historic preservation. Before moving to South Carolina, Irene served as the Director of Education Programs for The American Institute of Architects and as the Executive Director of the American Institute of Architecture Students in Washington, DC. Since moving to South Carolina in 1995, Irene has been a leader in community development and design through her work with the South Carolina Downtown Development Association, the South Carolina Design Arts Partnership and as the creator and founding director of the South Carolina Mayors' Institute for Community Design. Prior to joining The Boudreaux Group, Irene was a Senior Planner with Carter Goble Lee, working on master planning projects in Washington, D.C., North Carolina, Hawaii, and Florida. Irene is a 2011 graduate of the Urban Land Institute Sustainable Leadership Institute, a member of the ULI Midlands Council Executive Committee and served as the co‐chair of the 2013 ULI Midlands Reality Check Columbia Design League. Irene and her husband have raised four daughters in Columbia, SC, where she enjoys traveling, painting, cooking, reading, and engaging with her community.
How did your experience with AIAS help you to achieve your goals?
AIAS, from my time as a student at Mississippi State through my year as National Vice President was an amazing community of creative thinkers and doers. This community connected me to the profession beyond State and provided a network of peers and mentors that enriched my education and my career as well as provided life-long friendships. I always knew I wanted to be in DC. Serving as Vice President made this dream come true, which created an amazing journey… still going!
How can someone best change the world?
Listen and engage! The most important thing that an architect, a planner, a designer, a student can do is to listen to the people for whom are you designing, to listen to the community – the loud voices and the small, quiet voices, and to listen to the place. No two design or planning challenges are the same. By listening, we walk in their shoes, we put our opinions aside for a moment, we are present to what is needed most. And then, listening requires that we engage. We need to be in the game, leading or helping, looking for opportunities, developing relationships, serving as stewards, working collaboratively. This is how one person can change the world.
How can someone be a better designer?
Draw, sketch, always be exploring and seeing, read and research the work of others. I truly believe that drawing and sketching help us to see things better and cause us to explore how something came to be, it's structure and scale: a building, trees, a building detail, people, a landscape. Go to museums and walk around and through buildings, sit in parks and then write about or sketch what you see. We need to always be students and try to learn how others designed and then we need to have the courage to try new ideas.
What is one tip you would give yourself in your 20s?
Travel more with a lighter load. Whether traveling near to home or seeing the world, go out and experience more and take less with you so that you have the freedom to be more spontaneous and to be fully present in the place. Have a sketchbook, pencils and watercolors, a camera, and have real conversations with the locals. Eat where they eat. Go where they go. And leave the place better.
How do you define work-life balance and how is it achievable?
Work-life balance is rarely achievable, yet it is so worth it to keep working for it! I have been blessed to be able to work more part-time from job sharing (the first at the AIA!), to working 24-30 hours a week. Raising four daughters while working has been challenging, but working with organizations and firms that value family commitments has been a blessing. Ask for help when it's needed and set realistic schedules for projects. Don't over-commit on extracurricular or community involvement, but be involved. This is an important ingredient to balance. Take vacations and unplug when you are not at the office: you don't have to be available 24/7. Realize that work is a part of who you are, not the only defining feature. The rest of your life – family, interests, hobbies, etc. – are equally important to you being who you are.
If you, or another AIAS alumni you know, deserves recognition for their contribution to the profession and society at large, please use the link below to nominate them for this honor.