The American Institute of Architecture Students (AIAS) is celebrating the 60th anniversary of student excellence in leadership, service, and design. In honor of our 60th year, the AIAS is excited to share 60th: Legacy, an ongoing weekly celebration of and thanks to our alumni sponsored by Professional Publications, Inc (PPI). PPI is a publisher of professional licensing exam materials since 1975 and wants to recognize those who have helped the AIAS achieve 60 years of success.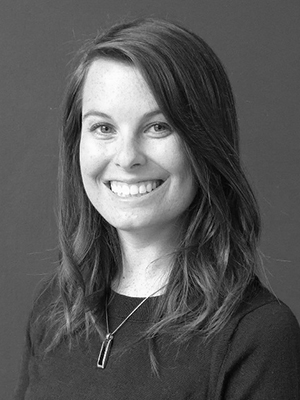 Name
Kirsten Keane, Assoc. AIA, WELL AP
Organization
Architekton | The Design School at Arizona State University
Title
Designer | Faculty Associate
Connect
Instagram | LinkedIn | Website
Bio
I am currently a designer at Architekton in Tempe, Arizona. Our firm works on a variety or typologies, including higher education, cultural, public safety, recreation, and more. We are perhaps most well-known for the Tempe Center for the Arts which just celebrated its 10th anniversary, and, most recently, Arizona State University's ISTB7 science and technology building, which we were awarded in partnership with Grimshaw Architects. In addition to my design role, I teach a Design and Human Behavior class at ASU, I am the AIA Phoenix Metro Associate Director, and I participated in the Valley Leadership Advance program this fall.
After graduating from ASU in 2015, I moved to Seattle and worked as a Marketing Coordinator at Perkins+Will—an invaluable experience to better learn the business of architecture and design. While at Perkins+Will, I participated in Toastmasters to hone my public speaking skills, and headed the Seattle office's Human Experience Lab. To ingratiate myself in my new community, I volunteered with the Seattle Architecture Foundation's Model Exhibit Committee and the ACE Mentorship group.
ARE Prep Tip: What is one piece of advice that you would give to those starting to test?

My graduate degree is in Interior Architecture, so while I plan to take the AREs in the future, in the mean time I intend to take the NCIDQ exams to become a licensed Interior Designer.

For young professionals, I do recommend taking at least one ARE early to show yourself that you can move forward on the path to licensure. If you sign up and pass just one exam, you'll gain the confidence to keep going. Just take it one step at a time.

However, consider other credentials that you're interested in that will set you apart. In August I passed the WELL AP exam—not only did I accomplish a personal goal I've had for a year and a half, but I'm the first person at my firm with the credential, which sets our firm apart from others as we pursue new projects.
How did your experience with AIAS help you to achieve your goals?
My involvement with the AIAS set my career path in motion. Shortly after joining, I worked up the courage to run for Events Director of the ASU Chapter (and won). I had a wonderful time planning events for our membership and became a conference junkie after attending the Grassroots conference in Washington, D.C. At the last minute I decided to attend FORUM 2014 in Chicago. When I got off the plane, my chapter president texted me to see if I would be interested in running for West Quad Director, to which I replied, "LOLOLOL." At the moment of that text, I didn't fully understand what that position was, but I spent the rest of that trip preparing speeches, meeting dozens of chapter presidents from around the country, and working to understand the unique strengths and challenges of the West Quad "Best Quad!" to set goals for the coming year.
In addition to my role as West Quad Director, I took on a second position as Chair for FORUM 2015 in San Francisco, and led an incredible team to plan an amazing conference (complete with a silent disco!).
Although all my experiences and opportunities were wonderful, the people I met through AIAS literally changed my life. I landed both of my professional positions because of people I had met through AIAS. I am forever grateful, and I hope to be able to pay it forward for others I met through AIAS.
What and/or who shaped you into who you are and what you do today?
So many people have shaped who I am and supported my journey through design, but what has truly shaped me into the designer I am is my psychology and journalism background. Although at first these seemed completely disparate, I approach design through the lens of human behavior and the tenets of positive psychology—I endeavor to create spaces in which humans flourish. My journalism training supports my work through my ability to communicate my ideas clearly and (sometimes) concisely. I would never trade my background, as it has allowed me to view design challenges from different perspectives.
How can someone best change the world?
Realize that changing the world is a team sport. You can't do it alone—and really, it's too much of a burden to bear on one person's shoulders! Change the world one project at a time. Make sure your clients know that they can and should have a part in it. The quote "Nothing about us without us" should kick off each of your projects as you can't make a truly successful design without those impacted at the table.
How can someone be a better designer?
Design is ALWAYS about the people who will experience the space. If you've designed something and thought, "Ugh, the people using this will just mess it up!" the people aren't the problem, the design is. Design needs to first and foremost address the needs and desires of the users, but as a designer you can address those with your training and, for instance, use wellness concepts and biomimicry to push the design beyond solving the problems the client has already anticipated.
What is one tip you would give yourself in your 20s?
Meeting people who will influence your life and your career is more important than the hour you spent trying to get something to print at the right scale. Go to an AIAS meeting! Go to that conference! Take the leadership opportunities presented to you early—it's a lot easier to move into a leadership path when you already have some of that experience on your resume.
Also, when you're first designing your boards, get a north arrow and a scale on the page FIRST. Put them anywhere, but get them on the sheet and move them into place later. You'll thank yourself when your jury reviewers are nit-picking someone else's board.
How have you overcome unforeseen challenges through your career?
I'm still working on that, actually! When I left school my first job was as a Marketing Coordinator at Perkins+Will in Seattle—an incredible experience. When I decided to move back home to Phoenix, however, I wanted to switch to a designer role. When I was in studio, it was easy design, to select products and finishes, but now that my projects are real, I find that I'm very hesitant as I design…What if the client doesn't like it when it's built? What if I forgot something in the drawings? Now there are real consequences to what I'm designing, and it's humbled me. I've recognized this as a challenge and I'm still working to get over these confidence hurdles.
How do you define work-life balance and how is it achievable?
Work-life balance is difficult for those who are passionate about what they do. It's easy to dedicate as much of your time as possible to design (and it is often expected of us in studio and oftentimes in the workplace). However, understand that you're not just trying to progress your career as a young designer, you're trying to move your personal life forward as well. Give time to the people you love and give time to the other pursuits you love–time is the most valuable thing you can give. And likely the people worth knowing and the things worth doing will inspire you with connections you never would have found with your head down at your desk.
What is a decision or action you made in school that influenced your trajectory?
Deciding to go on two study abroad trips and, more importantly, applying for study abroad scholarships! Your schools offer these scholarships and hardly anyone applies! Travel as much as you can while you're in school—you won't get as much vacation time as you hope when you get a job, and oftentimes your vacation time will go unused because you have deadline after deadline looming.