The American Institute of Architecture Students (AIAS) is celebrating the 60th anniversary of student excellence in leadership, service, and design. In honor of our 60th year, the AIAS is excited to share 60th: Legacy, an ongoing weekly celebration of and thanks to our alumni sponsored by Professional Publications, Inc (PPI). PPI is a publisher of professional licensing exam materials since 1975 and wants to recognize those who have helped the AIAS achieve 60 years of success.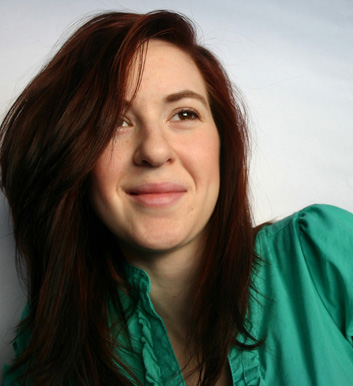 Name
Lauren Myrand, Assoc. AIA
Organization
AIA Detroit
Title
Executive Director
Connect
Twitter | Instagram | LinkedIn | Website
Bio
At age 23, Lauren was hired as the Executive Director of the Detroit Chapter of the American Institute of Architects, only four months after graduating with her Masters in Architecture from the University of Detroit Mercy. She has since then worked to make AIA Detroit the prominent voice for architecture in Metro-Detroit, increasing the chapter's reach and notoriety in order to better connect to both the profession and the community. Over the last five years at AIA Detroit, Lauren has been instrumental in helping to grow attendance for the chapter's educational programming, implementing more effective communication and event management tools. Every year, she has overseen the planning and execution of the Celebration of Architecture, AIA Detroit's flagship annual event, hosted during the Detroit Design Festival in September. After attending the very first AIAD Celebration of Architecture in 2012 just after the organization hired her, she moved the event in 2013 to its current location, Eastern Market, in order to be part of the public design festival and reach a larger audience. The Celebration has since then grown exponentially each year, now boasting an attendance of around 1000 architects/professional affiliates, and more than 2000 members of the Detroit community. The Celebration now requires the involvement of over 100 different companies, 150 on-site volunteers, and over nine months of planning by a dedicated team, including the AIA Detroit Executive Director. Outside of the Celebration of Architecture, Lauren continues to implement other successful programming for AIA Detroit, including the initiation of a new leadership development program and monthly lectures highlighting local talent. She is determined to make AIA Detroit an invaluable resource for the community and profession about which she is so passionate.
How did your experience with AIAS help you to achieve your goals?
Working as the UDM AIAS Vice President while in school helped me recognize that I was more passionate about helping spread the good work architects do rather than designing architecture myself.
What and/or who shaped you into who you are and what you do today?
I am an only child, so my mother and father were crucial in raising an empowered, educated young woman. They gave up almost everything to put me through private school, and I cannot be more grateful for their sacrifices. I was also fortunate enough to attend a high school and a university where faculty who really cared were allowed to teach. They were passionate about sharing their knowledge and invested in my growth and development as a student. I consider myself lucky in that I had too many wonderful teachers throughout my life to be able to list them here. I have a few incredible friends whose talents and strength never cease to amaze me and are constantly an inspiration in my life. And finally, Joshua Caulfield, former AIAS Executive Director, helped me glimpse my future professional self during my days serving AIAS UDM. His ability to lead is still something I aspire to one day perfect.
How can someone best change the world?
The world is best changed one day at a time, with a lot of patience, and an action plan.
How can someone be a better designer?
Better architecture begins with an understanding of how your designs can positively change their context. Collaborations across multiple disciplines bring new perspectives, and when you employ both, you grow and mature into a "better designer".
What is one tip you would give yourself in your 20s?
I am only 28 now, but if I had the chance to talk to myself at 20 years old, I would say, "Hug your dad more, time is limited."
How have you overcome unforeseen challenges through your career?
In October of 2016, after recovering from a successful surgery to remove a mass in my brain, it was discovered that I have the most aggressive form of brain cancer. I have maintained full-time employment with AIA Detroit, even throughout radiation and chemo. I still have a long fight ahead, but it is not something I dwell on.
How do you define work-life balance and how is it achievable?
I define work-life balance by the ability to (temporarily) step completely away from my duties as Executive Director in order to enjoy another aspect of my life. I have learned to set aside time for my personal life by simply scheduling it in my calendar so it is not double-booked by a work-related activity. This, of course, sometimes means employing the very necessary skill of saying "No."
What is a decision or action you made in school that influenced your trajectory?
Heavy involvement in UDM's AIAS Chapter, including a year as the chapter's Vice President, was monumental in influencing my trajectory into a "nontraditional" career choice after school.
If you, or another AIAS alumni you know, deserves recognition for their contribution to the profession and society at large, please use the link below to nominate them for this honor.