The American Institute of Architecture Students (AIAS) is celebrating the 60th anniversary of student excellence in leadership, service, and design. In honor of our 60th year, the AIAS is excited to share 60th: Legacy, an ongoing weekly celebration of and thanks to our alumni sponsored by Professional Publications, Inc (PPI). PPI is a publisher of professional licensing exam materials since 1975 and wants to recognize those who have helped the AIAS achieve 60 years of success.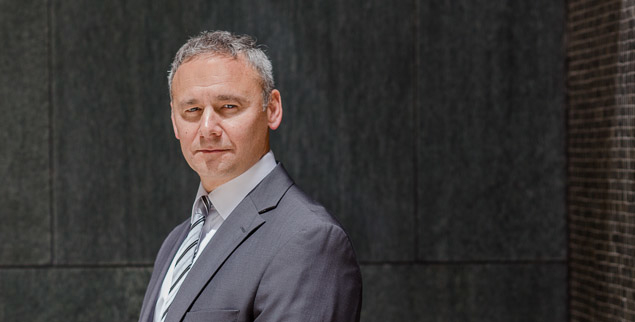 Name
Marc Arnold, AIA, LEED AP BD+C
Organization
Studio-Desk On-Demand, Inc.
Title
President & Co-Founder
Connect
Bio
Marc earned his Bachelor of Architecture from Arizona State in 1984. While practicing as an architect in Arizona until 1992, he was convinced that his professional passion was geared more toward leading a firm's business and operations. He earned his MBA with the Advanced Management Institute of Architecture and Engineering (AMI) in San Francisco in 1999. Marc's career focused for many years on project management and operations in architecture firms. He is well known in the industry as a leader in management best practices. Marc also remained connected to projects and often served as the principal in charge or the senior project manager. He most recently managed the programming, and master planning through construction documentation phase for the $230 million, 250,000 sq. ft., Port of Calexico West, Land Port of Entry in Calexico, Calif. He's honored that the Calexico project was the recipient of the prestigious 2013 Progressive Architecture Award. in 2016 Marc co-founded Studio-Desk with two recent graduates of the Stanford School of Business, and serves as its President. Studio-Desk is an innovative company that provides an on-demand, flexible workforce to support Architecture firms. Marc is a member of the AIA, and serves on the Board of Directors of the Association of AE Business Leaders (AEBL) a regional leadership organization which helps promote business best practice in the natural and built environments.
How did your experience with AIAS help you to achieve your goals?
After becoming President of my AIAS Chapter at Arizona State University, College of Architecture in 1984 it made me realize that there was a broader profession and world out there which I needed to serve and learn from.
What and/or who shaped you into who you are and what you do today?
Success has come often from "failing forward", always learning and incorporating the lessons of life and career into a plan with which to proceed into the future.
How can someone best change the world?
Be humble, by knowing yourself, what you do well, and not so well, and then learn to do it better. Have the mindset of a servant, rather than a "boss".
How can someone be a better designer?
Look around yourself and take in the world. Not just the world of Architecture and Art, but of Science and Technology, Philosophy, of Creation and Nature.
What is one tip you would give yourself in your 20s?
When I was in my 20s I thought I would succeed at everything quickly. I learned that instead, I would probably need to spend a few (many?) years building a firm foundation before I could successfully build the"edifice" of life.
How have you overcome unforeseen challenges through your career?
I have had to do this constantly! By learning from setbacks and failure as I describe in what has "shaped" me above.
How do you define work-life balance and how is it achievable?
I was terrible at this in Architecture School. I was a total workaholic. But after entering the work world I began to remember that some people in school did well without always pulling all-nighters. So I imitated them and began to set boundaries. I found that this was absolutely realistic as long as I maintained some self-discipline. I also remember what I have heard, that no one on their deathbed expresses regret that they had worked harder or more hours in order to have had a life worth living!
What is a decision or action you made in school that influenced your trajectory?
The decision to serve as AIAS Chapter President was formative, in that it opened up the much broader world of professional practice into my mindset.
If you, or another AIAS alumni you know, deserves recognition for their contribution to the profession and society at large, please use the link below to nominate them for this honor.