The American Institute of Architecture Students (AIAS) is celebrating the 60th anniversary of student excellence in leadership, service, and design. In honor of our 60th year, the AIAS is excited to share 60th: Legacy, an ongoing weekly celebration of and thanks to our alumni sponsored by Professional Publications, Inc (PPI). PPI is a publisher of professional licensing exam materials since 1975 and wants to recognize those who have helped the AIAS achieve 60 years of success.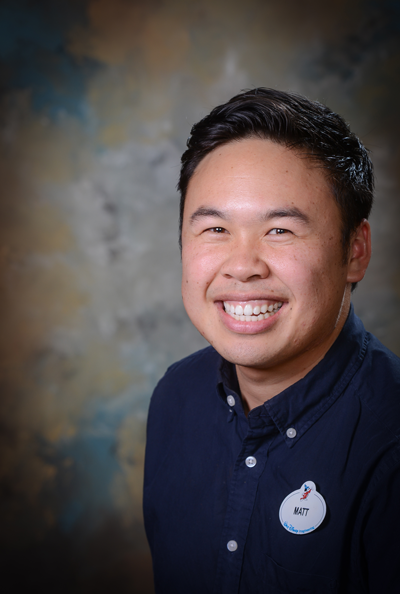 Name
Matt Ho
Organization
Walt Disney Imagineering
Title
Associate Project Manager
Bio
During my last year at Carnegie Mellon University School of Architecture, I entered the ImagiNations design competition hosted by Walt Disney Imagineering where my group and I were able to take the top prize. It was during this experience that I was able to learn firsthand that Walt Disney Imagineering (WDI) is the creative force that imagines, designs and builds all Disney theme parks, resorts, attractions and cruise ships worldwide.
After graduating from CMU with my B. Arch, I returned to Walt Disney Imagineering as a Project Management Intern. After completing the internship I continued on with WDI as part of the team that re-imagined Downtown Disney into the new Disney Springs. I am continuing my journey with WDI as an associate project manager working on more new and exciting experiences.
How did your experience with AIAS help you to achieve your goals?
My time with AIAS taught me many valuable lessons in leadership and teamwork. The focus of AIAS on community and creating a positive studio culture was incredibly refreshing and helped me learn the importance of taking care of those around you. Projects are never completed by just one person, so good team dynamics are vital to the completion of anything. Through AIAS I was able to learn this, and it has influenced the way I look at teams and project success. Personally, my experiences with AIAS helped build my confidence as a leader that has carried me to where I am today.
What and/or who shaped you into who you are and what you do today?
I have been lucky enough throughout both my education and career to have incredible mentors that have shaped me into the person I am today. In school, many professors not only cared about helping to shape my technical skills, but they were always there to offer advice on how to be a better thinker and problem solver. Now, working for Walt Disney Imagineering provides me the opportunity to be on teams with people who have countless years of experience in the industry. I've found that my fellow Imagineers are always willing to teach and help me, but the trick is to be to open to listening, changing, and adapting.
How can someone best change the world?
I think you have to be completely and 100% passionate about whatever it is that you do. If you really want to make a difference in your role, you need to be all-in. I've found that the things I've been able to make the most impact upon were things that I loved and truly cared for. If you are doing something that you love, the hard work and dedication come easily. Your focus and energy are more positive, and things tend to fall into place.
How do you define work-life balance and how is it achievable?
I would define successful work-life balance as being able to complete your work, while still being able to feel like yourself outside of your workspace. To me, it is not about how many days you are in the office, or how many hours you spent on that one drawing. What matters is that when you finish your day, you are able to stop and think about the other important things in your life like taking care of yourself, your friends, or your family. I think the trick is to try to stay focused on whatever you are involved in at the moment. When you are with your friends, be totally present with them. When you are at work, be completely in your work. Not an easy task, but something I work every day to achieve.
What is a decision or action you made in school that influenced your trajectory?
The single biggest action I took in school was to take the risk and enter the ImagiNations competition. It was scary to actually pursue my dreams, and go for something that I had wanted almost my whole life, but it ended up paying off. If I hadn't put myself out there, I would have never known what I could do, or what I was capable of. I cannot imagine my life if I hadn't made the leap to invest the time and energy into following my passions. Looking back, all the best decisions I made during school all related to doing things that I loved and knew I could put my all into.
If you, or another AIAS alumni you know, deserves recognition for their contribution to the profession and society at large, please use the link below to nominate them for this honor.