The American Institute of Architecture Students (AIAS) is celebrating the 60th anniversary of student excellence in leadership, service, and design. In honor of our 60th year, the AIAS is excited to share 60th: Legacy, an ongoing weekly celebration of and thanks to our alumni sponsored by Professional Publications, Inc (PPI). PPI is a publisher of professional licensing exam materials since 1975 and wants to recognize those who have helped the AIAS achieve 60 years of success.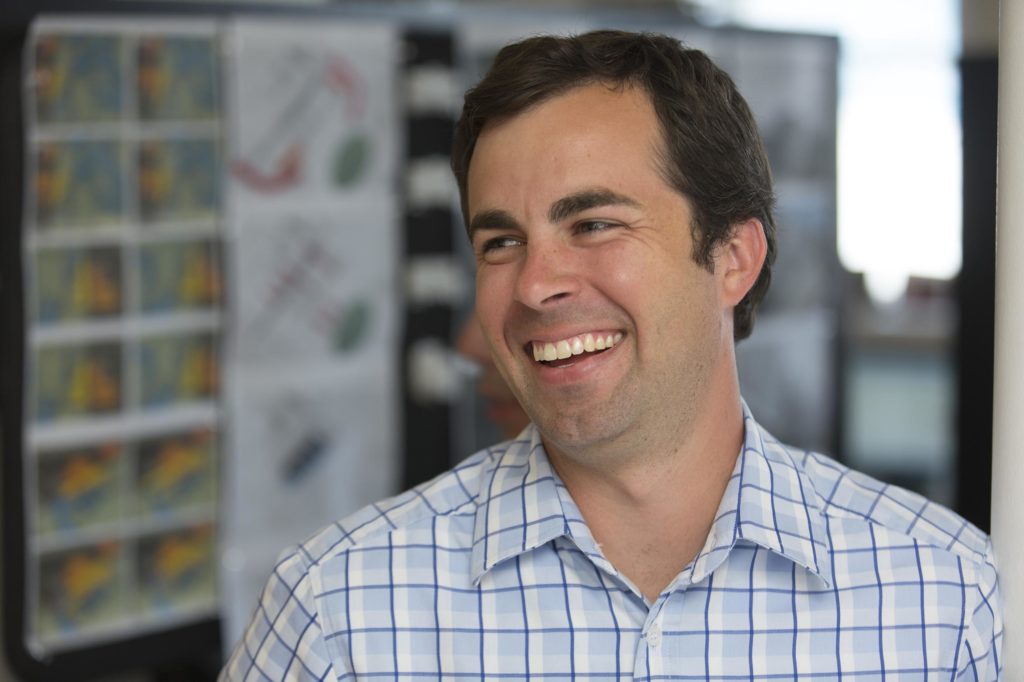 Name
Ryan McEnroe, AIA, ASLA, LEED AP, NCARB, CLARB
Organization
Quinn Evans Architects
Title
Project Architect, Landscape Architect
Connect
Bio
As both an architect and landscape architect, Ryan is a diverse and accomplished professional. His work at QEA draws on his skill sets in urban and land planning, community placemaking, and historic preservation. Through his family background in organic farming, he recognizes the need to address land, food, and water resources and is a passionate advocate for sustainable strategies. He finds true value in a collaborative team approach that imparts a variety of perspectives into successful designs that stand the test of time and are as sustainable as possible. Ryan is an ardent volunteer to professional associations and forums promoting leadership, educational, and development opportunities for emerging professionals. He co-founded the Christopher Kelley Leadership Development Program (CKLDP) and in 2014 was awarded the AIA|DC Emerging Architect Award, and in 2015 the DCCEAS Young Architect Award.
ARE Prep Tip: What is one piece of advice that you would give to those starting to test?

The one tip I would give to those taking the ARE is to not stretch it out, take it in less than a year and be done with it. Much of the profession stresses out about the exam, over studies, and adds to the misunderstanding that this threshold is an impossible task to complete. Get up in the morning, study before work, and get the job done. You have come this far, don't let the exam keep you from achieving your dream.
How did your experience with AIAS help you to achieve your goals?
My experience with the AIAS helped me achieve my professional goals through two approaches. First, the AIAS provided me, along with all of its members, with the tools needed to fulfill my education, experience, and examination requirements in becoming a licensed architect. Secondly, AIAS provided me with an incredible professional network. I can't put a price on the network that I have developed over the years, and none of this would have been possible without the AIAS.
What and/or who shaped you into who you are and what you do today?
The Christopher Kelley Leadership Development Program and Sean Stadler, AIA have helped to shape me into the person I am today. Sean has been a great mentor throughout much of my professional career, and I am thankful to have him as part of my professional network.
How can someone best change the world?
Someone can best change the world by providing positive change for their community. There is no one simple 'silver bullet' that will change the world for the better. Every person must do their part, and encourage others in our society to do their part.
How have you overcome unforeseen challenges through your career?
I have overcome unforeseen challenges in my career through determination, positive thoughts, and good work ethic. Positive thoughts bring positive results.
How can someone be a better designer?
Someone can be a better designer by embracing design. If one wants to learn how to design, they must work for it. Take note of your surroundings, ask previous clients what works and what doesn't, and research for good precedents.
What is one tip you would give yourself in your 20s?
One tip I would give myself in my 20's would be to find a way to travel as much as you can. Don't worry about working in an office, you will be doing this for the rest of your life, and the summer experience doesn't add up to a lot of meaningful experience when it's all said and done.
If you, or another AIAS alumni you know, deserves recognition for their contribution to the profession and society at large, please use the link below to nominate them for this honor.