The American Institute of Architecture Students (AIAS) is celebrating the 60th anniversary of student excellence in leadership, service, and design. In honor of our 60th year, the AIAS is excited to share 60th: Legacy, an ongoing weekly celebration of and thanks to our alumni sponsored by Professional Publications, Inc (PPI). PPI is a publisher of professional licensing exam materials since 1975 and wants to recognize those who have helped the AIAS achieve 60 years of success.
Join us as we celebrate our last 60th Legacy, the AIAS 60th National President (2016-2017), Sarah Wahlgren, AIAS, Assoc. AIA.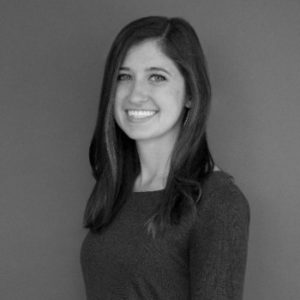 Name
Sarah Wahlgren, AIAS, Assoc. AIA
Organization
Perkins + Will
Title
Arch 1
Connect
Bio
As the AIAS Past President, Sarah has been working at Perkins+Will in Washington, D.C. since the end of her term in July 2017. She continues to serve on the 2017 AIA Board of Directors as the Student Representative.
Originally from Austin, Texas, Sarah attended Auburn University where she earned her Bachelor of Architecture and Bachelor of Interior Architecture in May of 2016. While at Auburn, Sarah attended the Rural Studio in 2013, studied abroad in Rome in 2014, and pursued urban studies at Auburn's Urban Studio in Birmingham, Alabama for her fifth year.
During her term as AIAS National President, the organization focused on international growth, program and event strategic planning, and rewriting the vision statement to represent empowering the student voice as the future of the architecture profession.
ARE Prep Tip: What is one piece of advice that you would give to those starting to test?

I am currently ONE test away from passing all of the ARE's and it has been quite a journey. After starting with plenty of enthusiasm for the process, several fails in I was starting to lose steam and motivation. The one thing that kept me motivated was the idea that studying was not only getting me closer to passing the tests, but it was starting to really help me at work as well. As a brand new employee at an architecture firm, I was consistently surprised at how often study material was giving me clarity on what I was working on and answering questions before I even had to ask coworkers. Although it seems obvious that the exam material relates to architecture practice, for me it was really useful and practical to have my studying prepare me for work rather than – what may be considered the more traditional route – waiting a few years so that your work prepares you for the exams. As a general piece of advice, find applications for everything you're studying. See how the concepts fit into your projects and if something doesn't make sense, as someone more experienced to explain it to you. The entire process is meant to make you a better designer and architect, so make it work for you!
How did your experience with AIAS help you to achieve your goals?
How didn't it?? Although AIAS is famous for it's superior networking and leadership opportunities, the one thing I've gotten the most from AIAS is confidence. You can find confidence through anything that challenges you to strive for high goals, and I found that again and again through AIAS. The people, potential, and support that this organization offers can put you in a mindset of confidence that has limitless applications.
How can someone best change the world?
As someone who asks myself this everyday, I have a lot of advice that I really should start following myself before I share it with others, but here's my thought process so far: FOCUS and PURPOSE. We all get drawn in so many directions with causes, people, organizations, research, and work. There are so many problems and questions in the world that need solving and they all seem interconnected. Probably architects and architecture students feel this more than most people by the nature of being interdisciplinary generalists — it's hard to know where to focus and pour into when everything is connected. In not knowing where to start, mentorship is a great place to turn to. In having conversations with mentors and mentees, you'll find deeper questions and interests that eventually will lead you to a purpose you can truly focus on… at least that's my plan.
How can someone be a better designer?
Anyone can become a better designer by gaining new, different, and challenging experiences. Being a great designer means being great at empathizing and listening. Design asks us to anticipate the needs and futures for people based on problems they haven't even faced yet as well as histories and experiences we know nothing about. Whether it's through travel, networking, education, or volunteering, it's critical to push your comfort zone by practicing asking questions that will help you understand the needs of people outside of yourself.
How do you define work-life balance and how is it achievable?
You'll see a lot of people roll their eyes at "work-life balance." Maybe they don't believe it exists or they are just sick of hearing the term and want to call it "work-life integration." Whatever you call it, the concept of enjoying your life, which includes your work, is an important thing to talk about. Personally, I wouldn't say this concept is necessarily dependent on the exact hours put in at the office versus with friends versus at home or studying or volunteering, etc. but it's about the quality of all those hours accumulated. To me, quality time is determined by relationships and if you enjoy the relationships around you, you can enjoy any aspect of your life. I've given up on dolling out hours to tasks because it never works and time goes by way too fast anyway. I'd rather just enjoy where I am when I'm there.
What is a decision or action you made in school that influenced your trajectory?
I'm convinced my best decision in school was to take one passion and follow it all the way through. I'm referring to involvement in AIAS, but it absolutely could be anything. School is the perfect opportunity to explore interests far enough to represent the ability to dive in and commit to a passion. Whatever it is, make sure it's challenging and interesting.
As we bring this 60th Legacy feature to a close, we would like to thank you for joining us in this celebration of our AIAS Alumni who are doing some amazing work! That's a wrap!