The American Institute of Architecture Students (AIAS) is celebrating the 60th anniversary of student excellence in leadership, service, and design. In honor of our 60th year, the AIAS is excited to share 60th: Legacy, an ongoing weekly celebration of and thanks to our alumni sponsored by Professional Publications, Inc (PPI). PPI is a publisher of professional licensing exam materials since 1975 and wants to recognize those who have helped the AIAS achieve 60 years of success.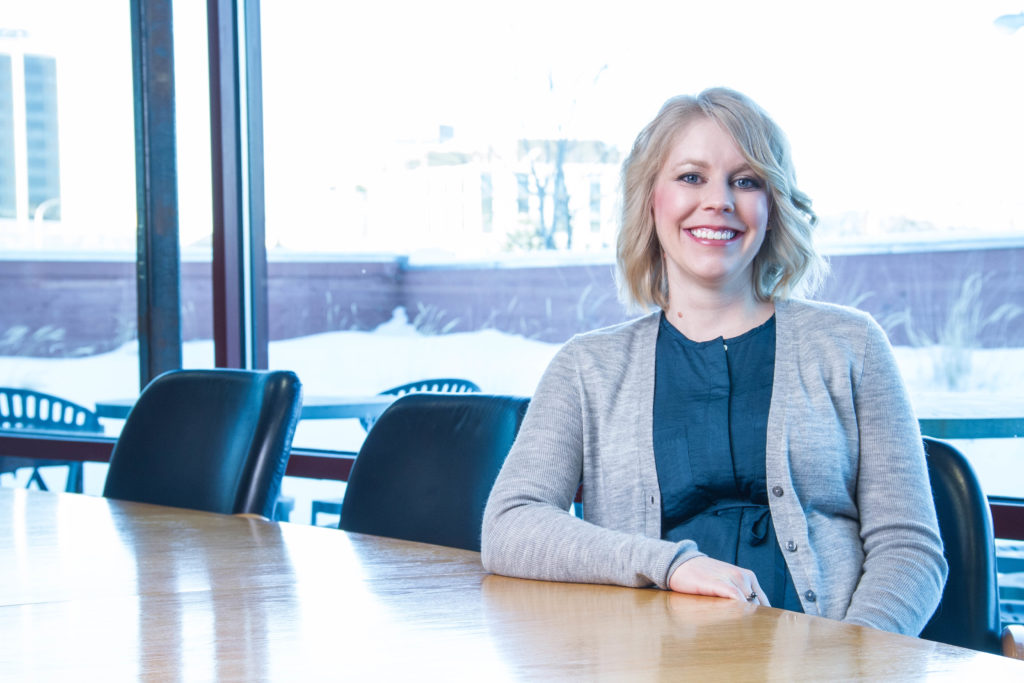 Name
Shannon Christensen, AIA, NCARB, LEED AP BD+C
Organization
CTA Architects Engineers
Title
Associate Principal
Connect
Bio
Shannon joined CTA's Billings, Montana office after receiving her Master of Architecture degree from Montana State University. She became a licensed architect in 2010 and quickly grew into a senior leadership role at CTA, a more than 400 person, multi-disciplinary firm. As an Associate Principal, Shannon manages the 40-person Billings architectural team and is a leader of CTA's project management initiative in developing new resources for PMs, implementing standards, coordinating training, and looking to improve project management processes. She is an active volunteer professionally and in her community. Shannon has served as Associate Director for AIA Montana and the Young Architect Regional Director for the AIA Northwest and Pacific Region. She has been the Architect Licensing Advisor for AIA Montana since 2009 and currently serves as the component's State Government Network Representative. She has also served on NCARB's Internship Advisory Committee and Education Committee. When she's not at the office or volunteering professionally, Shannon can likely be found engaged with one of the many groups she volunteers with locally. In 2015, Shannon was honored by the Billings Gazette as one of "40 Under Forty" top young professionals and was recognized by NCARB as one of the "13 Must Follow Twitter Accounts for Aspiring Architects." Most recently, Shannon was named a recipient of the AIA's 2017 Young Architects Award.
ARE Prep Tip: What is one piece of advice that you would give to those starting to test?

Make a plan and stick to it! How often are you going to take an exam? When and how are you going to study? What support do you need from family, friends, or your supervisor? These are all good questions to ask yourself. Get through the first exam and then adjust your plan as necessary. The key is to not get derailed and to keep going!
How did your experience with AIAS help you to achieve your goals?
AIAS gave me my first taste of being involved in the profession beyond school and the benefits of a professional network. This carried over to my professional career where I joined AIA upon graduating from Montana State University. I have always had a bias for action and getting involved, which led to leadership positions within the Billings Architectural Association, AIA Montana, and the AIA Northwest and Pacific Region. These experiences enhanced my leadership skills and were valued by leaders in my firm, CTA Architects Engineers, who in turn gave me more responsibilities and leadership opportunities at work.
What and/or who shaped you into who you are and what you do today?
The great team members we have at CTA, wonderful clients, exceptional mentors, and my husband, Chet.
How can someone best change the world?
Have a bias for action and get involved. Sitting on the sideline isn't going to change anything.
What is one tip you would give yourself in your 20s?
Keep setting goals – short-term, long-term, professional, and personal – and keep driving toward them.
How have you overcome unforeseen challenges through your career?
Seeking advice from my mentors has greatly helped when I have run into challenges. Whether it is a roadblock on a project or how to handle a certain situation, being able to gain perspective from others with more experience and advice on the best approach has always been a good first step. I'd also say that CTA's value of doing business by the golden rule has also helped me overcome challenges by thinking about it from the other side and approaching others how I would like to be treated.
How do you define work-life balance and how is it achievable?
I like to think of it as work-life harmony. Sometimes work is going to take more and at other times your personal life will. They will never be in complete balance, but you have to find a way to make them work together during the different ebbs and flows. And when you completely enjoy your career, it doesn't seem like work and is truly a part of your life.
What is a decision or action you made in school that influenced your trajectory?
Before I graduated from Montana State University, I was discussing my future with a professor and I mentioned I was considering going back to school to teach within an architecture program. He replied that while I would make an excellent professor, the profession needed more people like me practicing. Upon graduation, my classmates moved to big cities including Seattle, Portland, Denver, and New York. Being a lifelong Montanan, I had no desire to leave. My goal was to impact the practice of architecture, raise awareness of the profession, and increase the quality of design for all Montanans to experience. Through architecture I am able to give back to my community in an impactful way. I set out purposefully joining the largest firm in Montana, knowing one day I wanted to lead that firm. Fast forward 10 years, my long-term goals have not changed, and I now participate in Board of Directors meetings and the strategic direction at CTA with my 21 partners.
If you, or another AIAS alumni you know, deserves recognition for their contribution to the profession and society at large, please use the link below to nominate them for this honor.