The American Institute of Architecture Students (AIAS) is celebrating the 60th anniversary of student excellence in leadership, service, and design. In honor of our 60th year, the AIAS is excited to share 60th: Legacy, an ongoing weekly celebration of and thanks to our alumni sponsored by Professional Publications, Inc (PPI). PPI is a publisher of professional licensing exam materials since 1975 and wants to recognize those who have helped the AIAS achieve 60 years of success.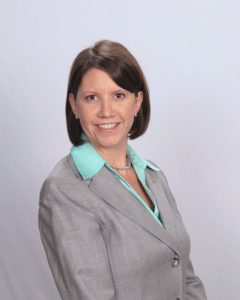 Name
Suzanna Kelley, FAIA, LEED AP BD+C
Organization
AIA
Title
Managing Director, Strategic Alliances & Initiatives
Connect
Bio
Suzanna is the Managing Director, Strategic Alliances & Initiatives at the AIA National component in Washington, DC. In this role, she works with a team of professionals responsible for direction and oversight of strategic alliances domestically and internationally with allied and non-profit organizations. She also manages key Institute initiatives related to industry and practice. She actively advises the AIA's EVP/Chief Executive Officer, Chief of Staff and senior AIA leadership regarding partnership strategy and trends in the transformation of practice related to emerging topics. She currently co-leads the AIA's initiative on Design & Health and is the staff lead for the 2016-2020 AIA Strategic Plan. Prior to this, Suzanna managed other portfolios at the AIA including market research and the Large Firm Roundtable and served for five years as the emerging professionals director.
A member of the AIA since 1999, Suzanna served on the National Associates Committee in 2001 as chair and regional associates director for the Mid-Atlantic Region, followed by a one-year term as the Associate Director on the AIA Board of Directors. Before joining the AIA staff, Suzanna worked as a job captain in Gensler's Washington, DC office.
Suzanna earned her Bachelor of Architecture with a minor in architectural history from Carnegie Mellon University in Pittsburgh, Penn. She became a registered architect in the District of Columbia in 2003 and received her NCARB certification in 2004. In 2007, Suzanna was a recipient of the AIA Young Architects Award. In 2008, Suzanna earned her Masters of Business Administration from The George Washington University. In 2014, Suzanna was a part of the American Society of Association Executive's inaugural 40 under 40 class and was elevated to the AIA College of Fellows.
ARE Prep Tip: What is one piece of advice that you would give to those starting to test?

Regardless of whether you on a 4.0 or 5.0 path, I always recommend that candidates plan out their tests on a bell curve. Take an easy test first; you'll have a lot of totally normal test-taking butterflies that first time so use this time to get to know the test center and the routine of checking in. Take one with a mid-level of difficulty after that and put the hard ones in the middle so if you aren't successful with one you can stay on track with your plan and retake at the end. Then finish off with another easy one at the end because you will be sick of studying at that point. What is hard or easy will be different for each person depending upon what your experience and comfort level is with the topic areas. I also encourage people to have a rigorous testing schedule – one per month. As soon as you take a test, schedule the next one four weeks out. Architects need deadlines so this will help you stay focused and not procrastinating. Just get it done!
How did your experience with AIAS help you to achieve your goals?
One of the most rewarding parts of working with emerging leaders is providing an opportunity for people to get leadership and project management experience at a young age that they would never get in their office. AIAS and AIA leadership did that for me. I was able to practice being a leader well before others at my age and then apply those skills to my project work later on. I'm certain that it gave me an edge in my early career.
What and/or who shaped you into who you are and what you do today?
I have had a handful of mentors in my life who have shaped my life and my career over the years. I am indebted to them both personally and professionally for their advice and counsel. Rarely can you really pay it back so you must pay it forward. This is why I think it is so important to be a mentor to other people. Regardless of your age, you can do this. You may tap someone for a leadership opportunity, encourage someone to get involved or just listen to someone who needs to vent a problem they are struggling with. Often in the moment, you won't realize what a difference you've made for that person, but if you actively seek opportunities to mentor others, the impact will be significant over time.
How have you overcome unforeseen challenges through your career?
Resilience is a quality I am fascinated with. I've read many books about it trying to better understand if it can be taught or if it is innate. I'm still not sure, to be honest. What I have experienced myself over many many changes in my career is that those who are flexible generally come out on top. Know with confidence that the skills you have learned as an architecture student can be applied in many different ways. As long as you are willing to adapt and try new things (and yes, fail sometimes), you will be able to minimize those challenges and come back stronger.
How do you define work-life balance and how is it achievable?
I love my job and I want my children to know that work isn't something that drags you down. I believe I am a better mom because I work at a job that is fulfilling and challenging. Not everyone is the same, of course, but wherever you work, be it in the home or in an office, a sense of purpose is generally what makes it all worth it. Find that thing that you are passionate about and put your energy into it. You'll find that makes the balancing act much more achievable.
What is a decision or action you made in school that influenced your trajectory?
Definitely being involved in AIAS made a huge difference in my career trajectory. Not only did it open my eyes to a world beyond my campus (or even my studio for that matter) but I met people whom I am still friends with today. These people have helped me get jobs, have given me advice about my career and my life and frankly have been some of the best friends of my life. Sure you give your time when you volunteer in a life of service, but what you get back is so much more.
If you, or another AIAS alumni you know, deserves recognition for their contribution to the profession and society at large, please use the link below to nominate them for this honor.