The American Institute of Architecture Students (AIAS) is celebrating the 60th anniversary of student excellence in leadership, service, and design. In honor of our 60th year, the AIAS is excited to share 60th: Legacy, an ongoing weekly celebration of and thanks to our alumni sponsored by Professional Publications, Inc (PPI). PPI is a publisher of professional licensing exam materials since 1975 and wants to recognize those who have helped the AIAS achieve 60 years of success.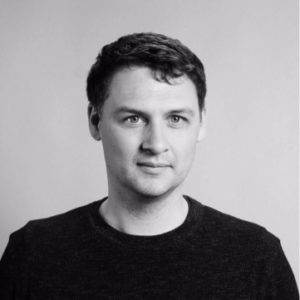 Name
Westin Conahan, AWSM, AMZNG
Organization
Designer Pages
Title
Product Manager
Connect
Twitter | Instagram | LinkedIn | Website
Bio
Westin is a product designer and technologist living the American Dream in Brooklyn, New York. He is a Product Manager at Designer Pages, a startup developing specifications software for interior designer and architects, where he builds tools that help make the design process more efficient. Prior to joining Designer Pages, Westin worked as an Architectural Designer at Pei, Cobb, Freed & Partners where he worked on various large scale architectural projects. It was here that he witnessed first-hand many of the inefficient design processes and workflows that exist in the AEC industry, and set his career-goal-eyes on technology in hopes to help simplify and automate many of the workflow redundancies found in a traditional architectural practice.
Westin served as 57th President of The American Institute of Architects, served as a Student Director on the AIA Board of Directors, represented the AIAS and AIA as an alternative delegate at the UIA World Congress of Architecture in Durban, South Africa, and is a Richard Upjohn Fellow. Westin attended the University of Nevada, Las Vegas, (known in many circles as The Harvard of the West Coast) where he studied Architecture and Solar and Renewable Energy Policy.
How did your experience with AIAS help you to achieve your goals?
The AIAS did a number of things for me: it opened my mind to a wealth of opportunities available to me in my education and career, connected me with some of the most ambitious and happy people I have ever met, and gave me an avenue to get involved and further develop my leadership skills. I became a better friend, thought leader, and public speaker because of the AIAS, and don't think I would be where I am today without my 8 years or so of involvement with the organization.
What and/or who shaped you into who you are and what you do today?
My time serving as President at the AIAS gave me an inside perspective on many of the ideas and opinions surrounding architectural practice. It was not uncommon to hear many stories of dissatisfaction from both recent graduates and seasoned colleagues alike. Then working in a traditional firm, I saw many of the challenges first hand and realized that many of the challenges facing architectural practice could be solved through technology. Margins are tight, young people do the dirty work, many billable hours are wasted repeating or redoing tasks. I thought, what if we automate the dirty work and remove the waste through better processes and workflow management using technology? Less time would be wasted, design teams would be more efficient, there would be less late nights, and the margins would widen. Perhaps these all sounds too idealistic to some, but it is from these experiences that I set the goal to improve architectural practice by developing smart software to streamline the design process.
How can someone best change the world?
By making it a goal to enhance and improve the lives of those around you. Most things that make the world "bad" are brought on by selfishness and greed. So, if everyone sets a goal to improve the lives of those around them, whether that is through design, service, etc., then the world will be a better place. Oh, and patience because people are crazy and will drive you absolutely nuts.
How can someone be a better designer?
Trust in the process and focus on the user. Design isn't solely about making things pretty, it is about following a trusted process that cares about the user, and if one follows and trusts the process, discoveries will be made that will not be found any other way. I have seen designers with such an unclear process that they seem to be making decisions based on what they had for breakfast. If it was a bagel, it was round. If it was toast, it was now square. Trust the process to allow yourself to design timeless works of beauty that are coherent and user-focused.
What is one tip you would give yourself in your 20s?
Be open and willing to explore all avenues that interest you. In architecture, there is not one path. There are so many great opportunities available, so work hard and be willing to explore options and expand your horizons where necessary. And, stick close to the people you care about. Don't sacrifice a weekend away, or an evening with family/friends to sit in studio by yourself. There is life outside of studio.
How have you overcome unforeseen challenges through your career?
I have found that exploring hobbies and other interests outside of 'career' have been extremely helpful to me. Work is not everything and there are plenty of other avenues in which you can seek fulfillment. During my time in traditional practice, I found myself struggling with the experience and wasn't entirely fulfilled, or happy where I was at. At the same time, I always had an interest in comedy and sketch writing. So, outside of work, I explored that and really enjoyed learning something different and new. Just remember, career isn't everything.
How do you define work-life balance and how is it achievable?
I am a big proponent of work-life balance and strongly advocate against overworking and being under-paid. I achieved work-life balancing by changing careers, and specifically targeted technology because of the workplace culture and work-life balance it so openly advertises, but with that said, I think it is possible in any industry by being clear about what your standards and goals are upfront, and sticking to them. If the workplace abuses this, there are other, better places to work – don't be afraid to quit and go somewhere better.
What is a decision or action you made in school that influenced your trajectory?
Joining the AIAS and traveling to conferences. I learned so much at FORUM, Grassroots, and Quad Conferences, and shared amazing ideas and conversations with great friends from all over the country, and world. I really can't express enough how great it was to attend the conferences and connect with architecture students from all over. It gave me a tremendous amount of perspective and inspired me to really pursue goals that were important to me.
If you, or another AIAS alumni you know, deserves recognition for their contribution to the profession and society at large, please use the link below to nominate them for this honor.