As 2018 came to a close, over 600 architecture students traveled to Seattle, Washington to attend the largest gathering of architecture students in the world, otherwise known as the AIAS FORUM conference.
This year the conference was a collaborative effort between four PNW  public universities; the University of Washington, Washington State University, Montana State University, and the University of Calgary.
The AIAS mission is one based on advancing leadership, design, and service among architecture students
ANNUAL BUSINESS MEETING | COUNCIL OF PRESIDENTS
AIAS FORUM is one of two opportunities for our Council of Presidents two get together and govern the organization. Catch up on all FORUM CoP related matters with the FORUM BoD/CoP Recap.
After a great elections process, the Council of Presidents elected the 2019-2020 AIAS National Board of Directors. From left (below): AIA Liasion Tim Hawk, Northeast Quad Director Noor Ul Ain, South Quad Director Kyra Stark, AIAS National President Sarah Curry, AIAS National Vice President Adam Fogel, Midwest Quad Director Erin Conti, West Quad Director Wyatt Swingle, AIAS Past President Amy Rosen. This board will be inducted at the AIAS Grassroots Leadership Conference in July 2019.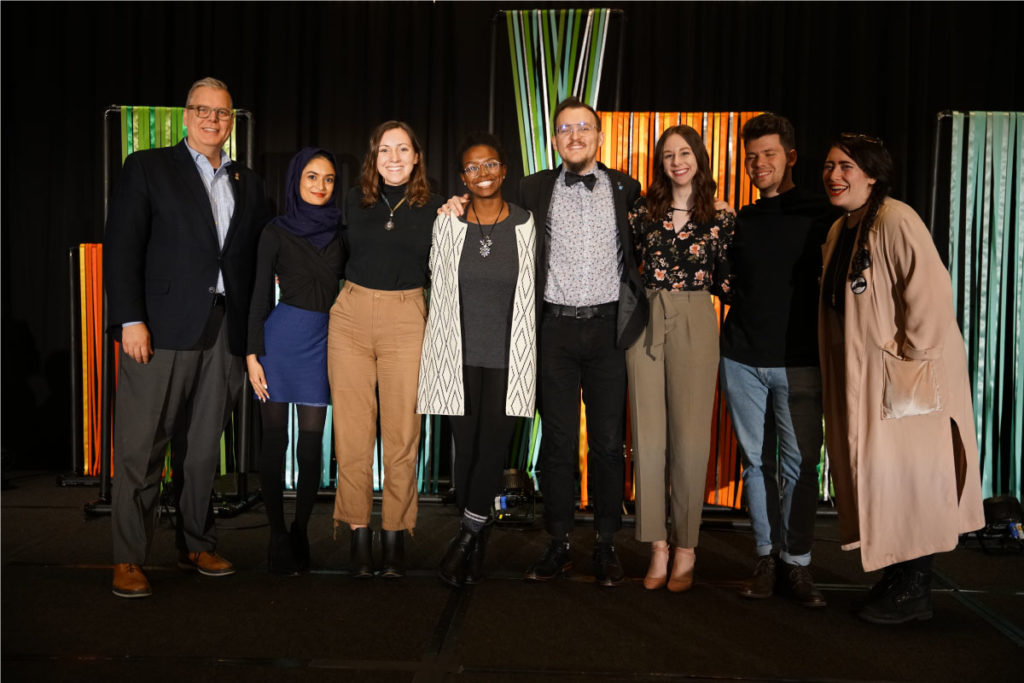 NETWORKING
This year, AIAS FORUM | PNW offered plenty of networking opportunities including meet and greets with the conference's keynote speakers, firm tours, Quad Breakouts, and the College and Career Expo.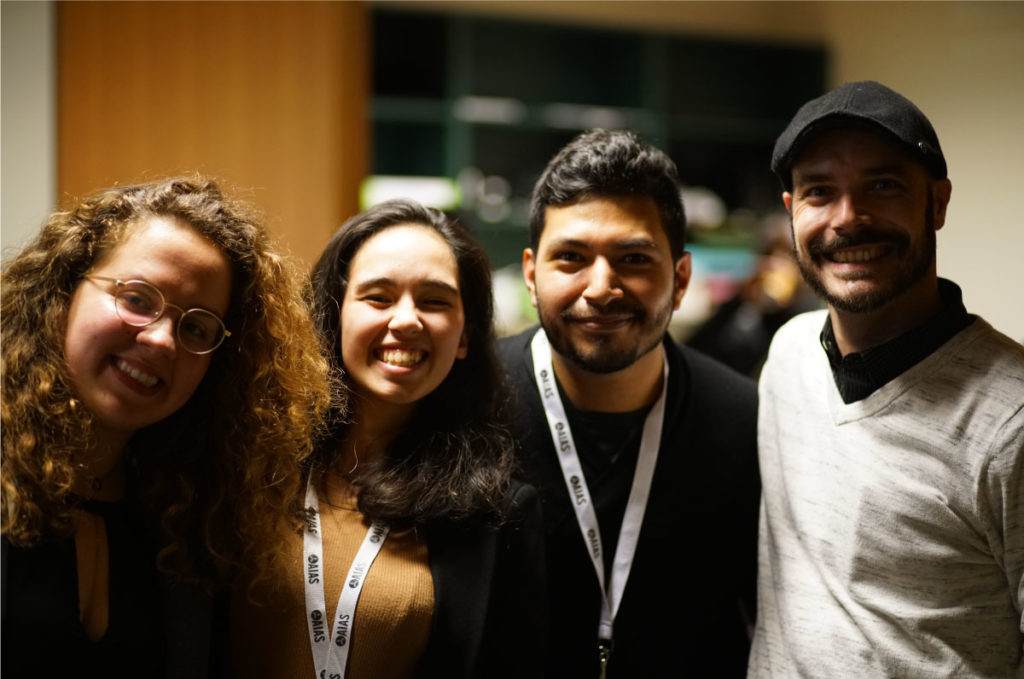 TRACKS
Attendees had over 40 sessions and tours to choose from, categorized into four tracks:
History & Environment
The cultural heritage of the built environment is deeply influenced by its contextual location and the historical significance of a place. As the world has been facing a changing climate which has multiple layered implications, our global population has been working towards the policies and efforts to allow growth for better solutions. Within the scope of Seattle, many initiatives, think tanks, as well as public and private businesses, have been spurred through this desire for change, joining this conversation is advantageous as designers and stewards to our community.
Technology
Technology is one of the most advanced and fast-paced discoveries to date, rapidly changing how we interact with the world around us. Constantly changing with new evidence-based research, and creation of materials and innovative design, we are swept up in a challenging time to keep up with the pace of everyday life. As designers, thinkers, and creators, we have the capacity to understand more of what is possible through these efforts.
Equity
Seattle was named as the fastest-growing major U.S. city of the decade, an 18.7% increase to be exact- this inhabits a multitude of changes, on both spectrums of the good, the bad and the ugly. These changes range from the impact of our carbon footprint, shifting of building types and programs, the growth of large corporations utilizing urban growth and housing changes that come with challenges. These all are not only growing pains but opportunities, to see a space in which our urban environment can be deeply impacted, providing equity through this lens is extremely powerful, from how we as designers provide business to the way large businesses can change a cities functions and even identity.
World of Design
Visions of the future from the imagination of World's Fairs and science fiction fantasies are now a part of daily life. Design is not only within the diurnal conversations that we have but it is a continued influencer of how we live our lives, whether we recognize it or not. From the watch you put on every day to the chair you sit at in studio—these objects have determined how we exist. Decisions in design can shift an entire decade, bring anticipation to a whole population such as awaiting Apple Keynotes or the Nordstrom Anniversary Sale and brighten an entire space with one beautiful Moller chair. Design is everywhere, every day and in every way. Ideas from a Jules Verne novel are now within full grasp, it's your world, we are just living in a place where only your imagination is the limitation.
KEYNOTES
Over the course of five general sessions, members were able to hear from a variety of keynotes, including:
Samuel Assefa, Director of the Seattle Planning Office
Brook Muller, Director of the Portland Architecture program at UO
Steve McConnell, Managing Partner at NBBJ
Grace Kim, Principal of Schemata Workshop
Eric Corey Freed, Speaker, Author, Architect, and Thought-Leader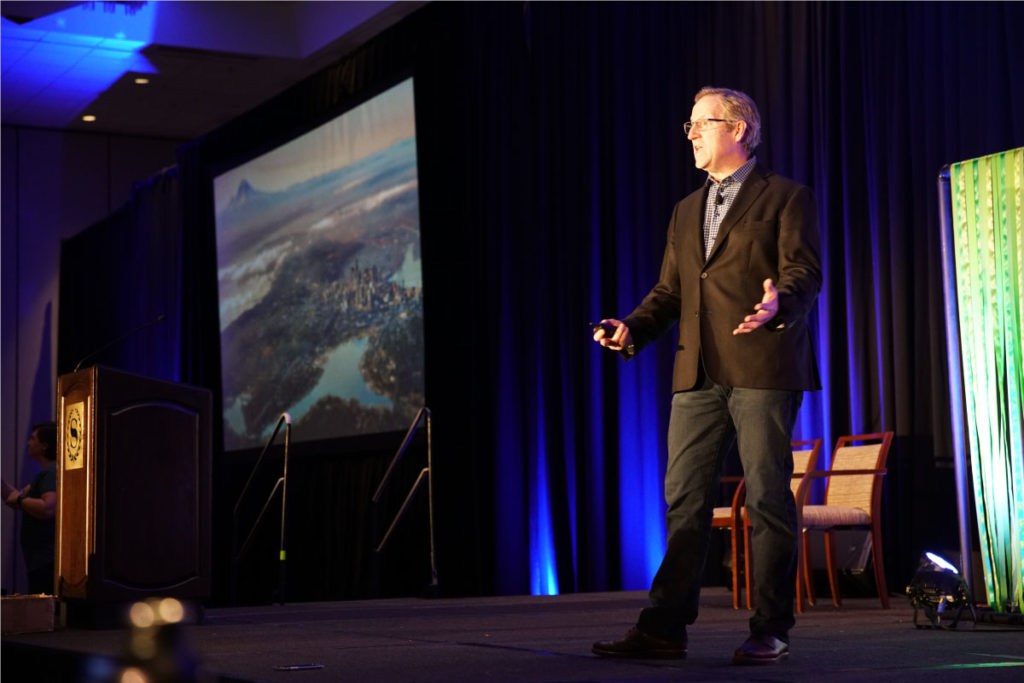 COLLEGE AND CAREER EXPO
The College and Career Expo held on Sunday morning allowed for students to connect with potential graduate school programs throughout the country while also featuring architecture firms from around Washington. NCARB was present to explain the process of licensure and answer any questions student might have to further their architecture careers.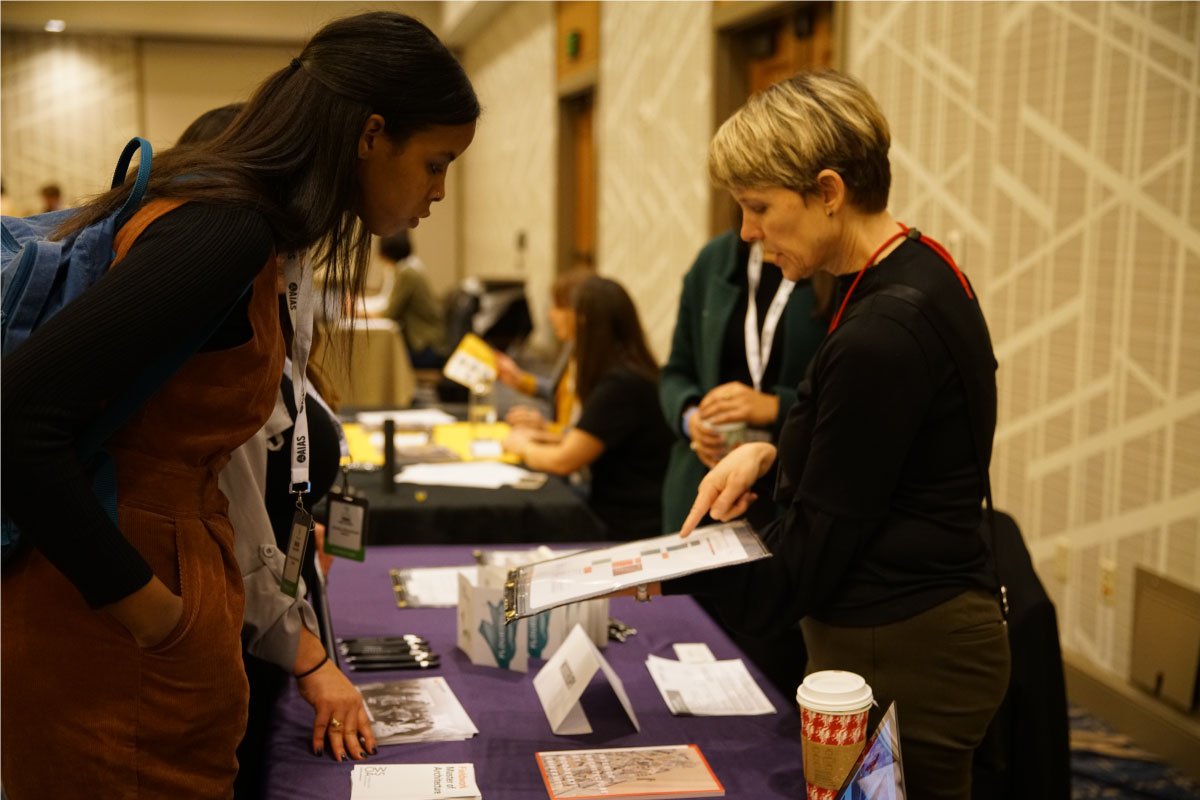 FIRM TOURS
As is customary at FORUM, students were also offered the opportunity to visit architecture firms in the area. Students were able to visit several small boutique firms across Seattle, including: Gensler, MG2, and B9 Architects.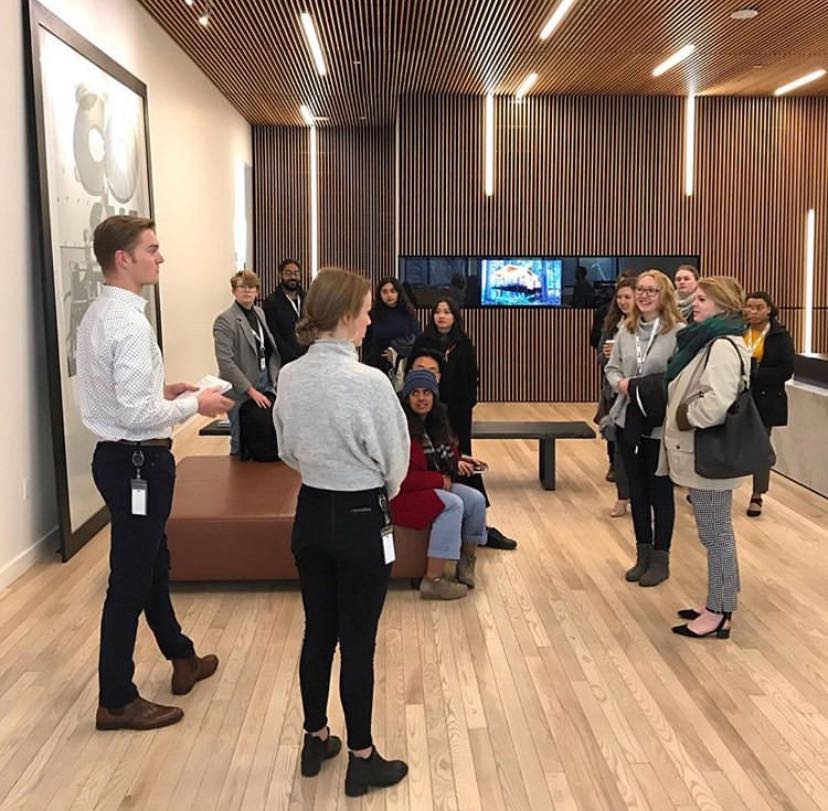 FORUM AFTER DARK
In addition to the provided workshops, tour visits, presentations, and meet-ups; FORUM | PNW collaborated with Mad Art, a local artist workspace and gallery to host the Honor Awards Reception to celebrate the high caliber of leadership, design, and service displayed by our members throughout the past year. Silent Disco was also a part of this year's FORUM After Dark programming. Silent Disco occurred the final evening of the conference which allowed students to ring in the new year the correct way… by dancing.
STUDENT LOUNGE
The past couple of years we have seen the AIAS Student Lounge sponsored by our friends at the AIA. Last year the Student Lounge supplied students with popcorn and a movie night, and this year they hosted the first-ever AIA Fashion Show!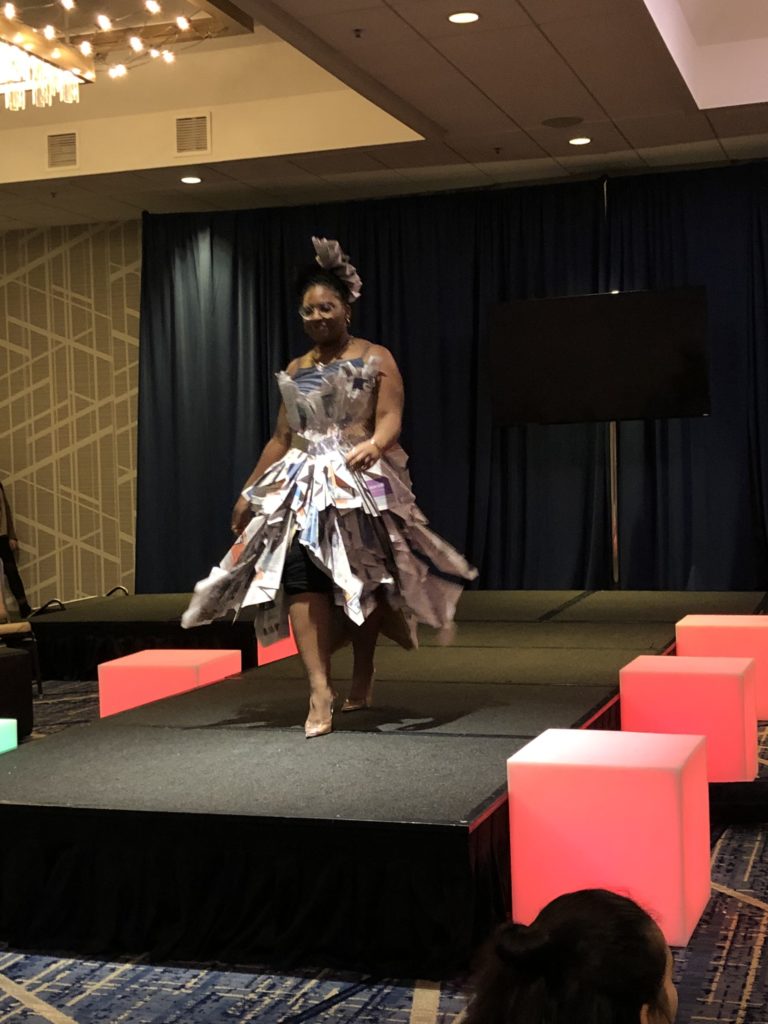 PARTNERS & SPONSORS
As usual, we couldn't have put on this conference without the support of our wonderful partners!
SEATTLE, IT'S BEEN REAL. THANKS FOR HAVING US!