As 2017 came to a close, over 700 architecture students traveled to Austin, Texas to attend the largest gathering of architecture students in the world, otherwise known as the AIAS FORUM conference.
This year the conference was a collaborative effort between four Texas public universities; Texas A&M University, The University of Texas at Austin, the University of Houston, and San Antonio College.
The AIAS mission is one based on advancing leadership, design, and service among architecture students
Annual Business Meeting | Council of Presidents
AIAS FORUM is one of two opportunities for our Council of Presidents two get together and govern the organization. The Council of Presidents put forth proposed amendments and resolutions and voted upon them at FORUM.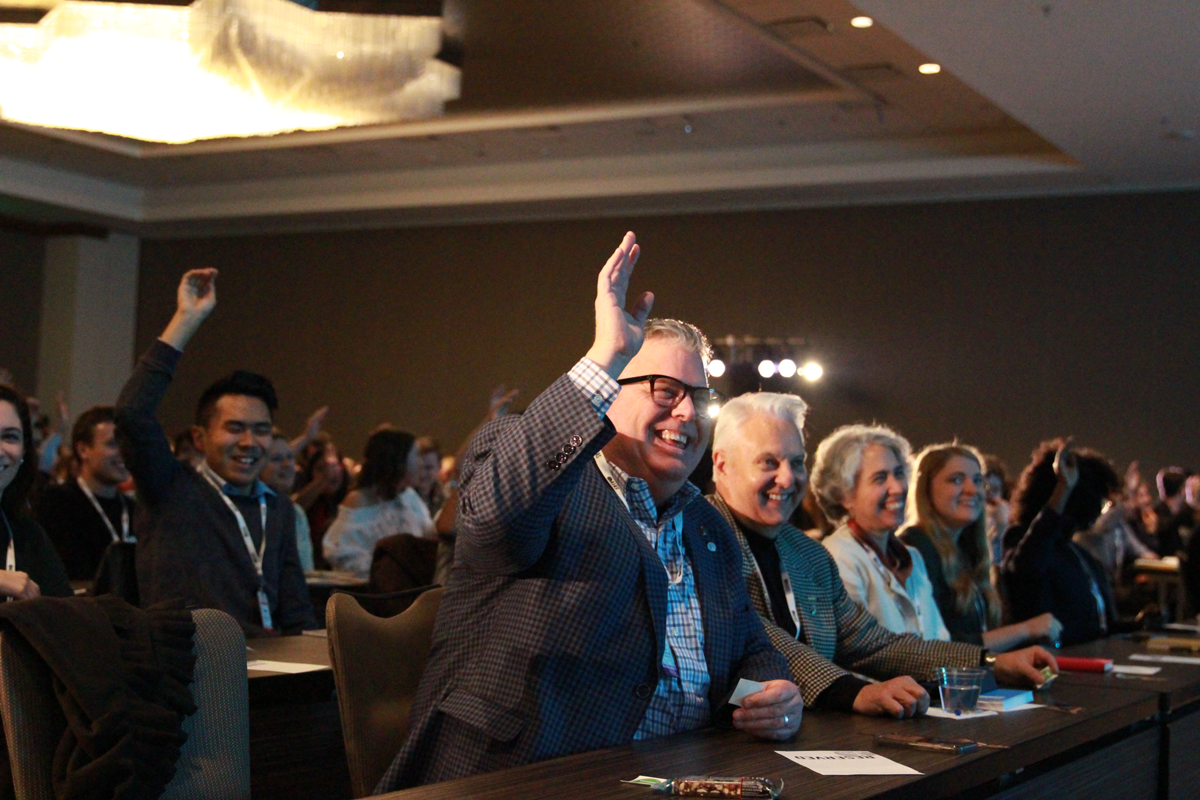 After a great elections process, the Council of Presidents also elected the 2018-2019 AIAS National Board of Directors. From left (below): Past President Keshika De Saram, West Quad Director Dominic Armendariz, South Quad Director Paul Bamson, Northeast Quad Director Mike Chiappa, Midwest Quad Director Adam Fogel, National Vice President Brigid Callaghan, National President Amy Rosen. This board will be inducted at the AIAS Grassroots Leadership Conference in July 2018.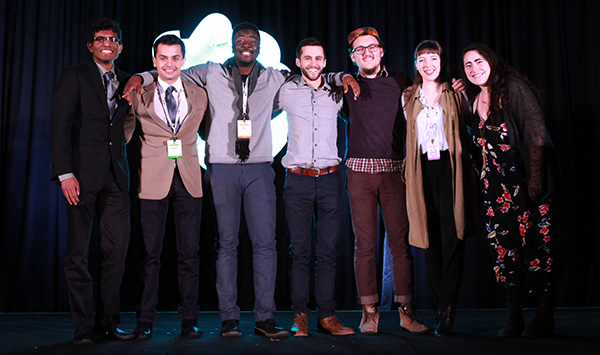 NETWORKING
This year, as an homage to the hometown of FORUM 2017 and its signature conference, SXSW, Meet Ups were an integral part of the conference. Ranging from Meet Ups on Design, Licensing Advisors, Public Interest Design, and Work-Life Balance, AIAS members were not only able to network and meet other students with similar interests but meet with professionals who held those same interests and were giving back to their communities.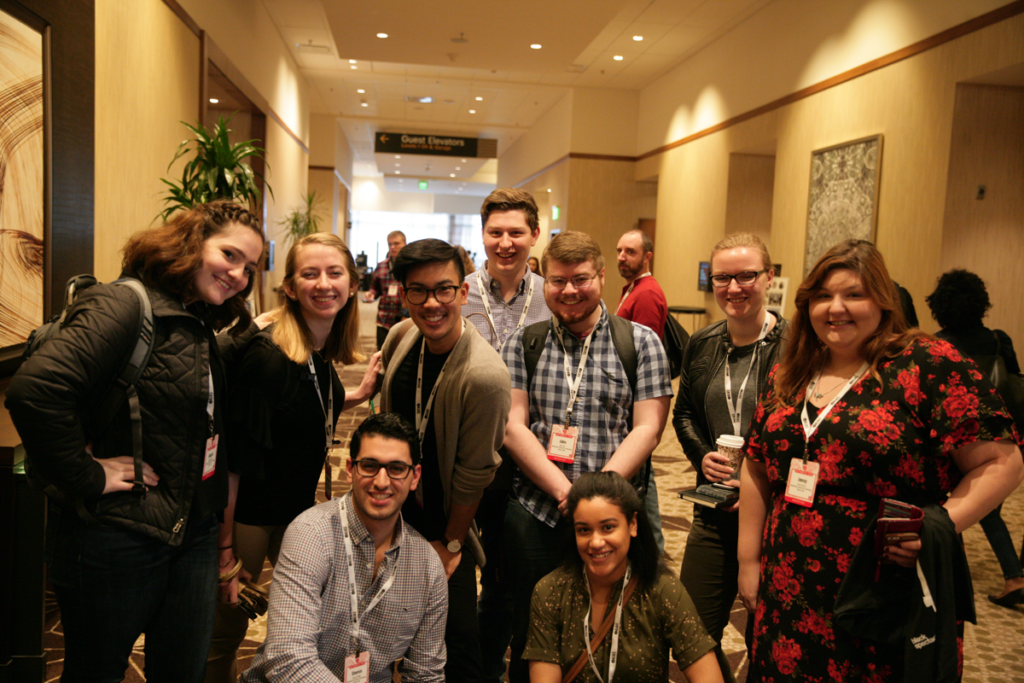 TRACKS
Attendees had over 40 sessions, meet-ups, and tours to choose from, categorized into four tracks:
Community
Sponsored by NCARB; providing a discussion about the problems that are facing communities today and understanding how local activists are using design as a way to combat natural disasters, homelessness, gentrification, and disenfranchisement.
Career + Profession
Sponsored by Gensler; giving students access to interact with the local, regional, and global firms to help further their architectural careers while exploring alternatives into the profession.
Evolve
Sponsored by the AIA; bringing forth important architectural problems of today and understanding what they might be in the future.
Craft
Sponsored by Benjamin Moore; exploring the worlds of small-scale design and hands-on learning from fabrication to tiny house designs and experiencing just what makes "Austin Weird".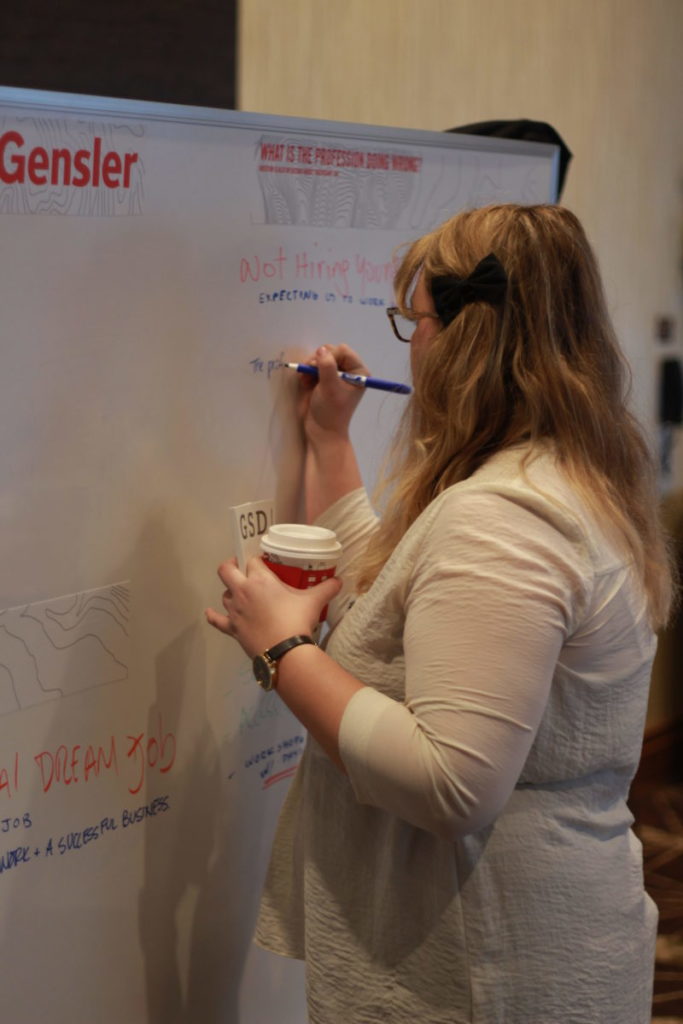 Keynotes
Over the course of six general sessions, members were able to hear from a variety of keynotes, including: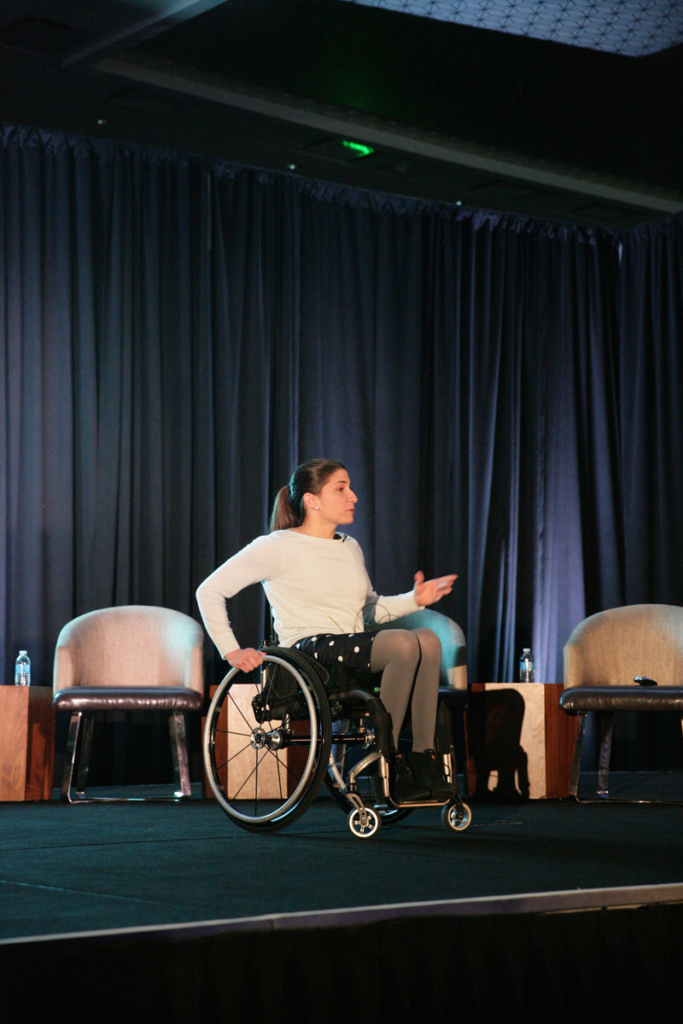 Ileana Rodriguez with HKS, Inc. (above), Robert Ivy, Carl Elefante, Greg Erny, Francisco Rodriguez-Suarez, Michael Armstrong, Kevin Flynn.
Alan Graham, Kristina Olivent, Thor Erickson, Nicole Joslin, Shelby Blessing (below)
Ted Kollaja, AECOM (sponsored by PPI, the Preferred ARE Prep Provider of the AIAS)
Adam Reed, Ford, Powell & Carson Architects (sponsored by Gensler)
Wendy Dunnam Tita, Page (sponsored by TSD)
Cord Bowen, University of Utah (sponsored by Benjamin Moore)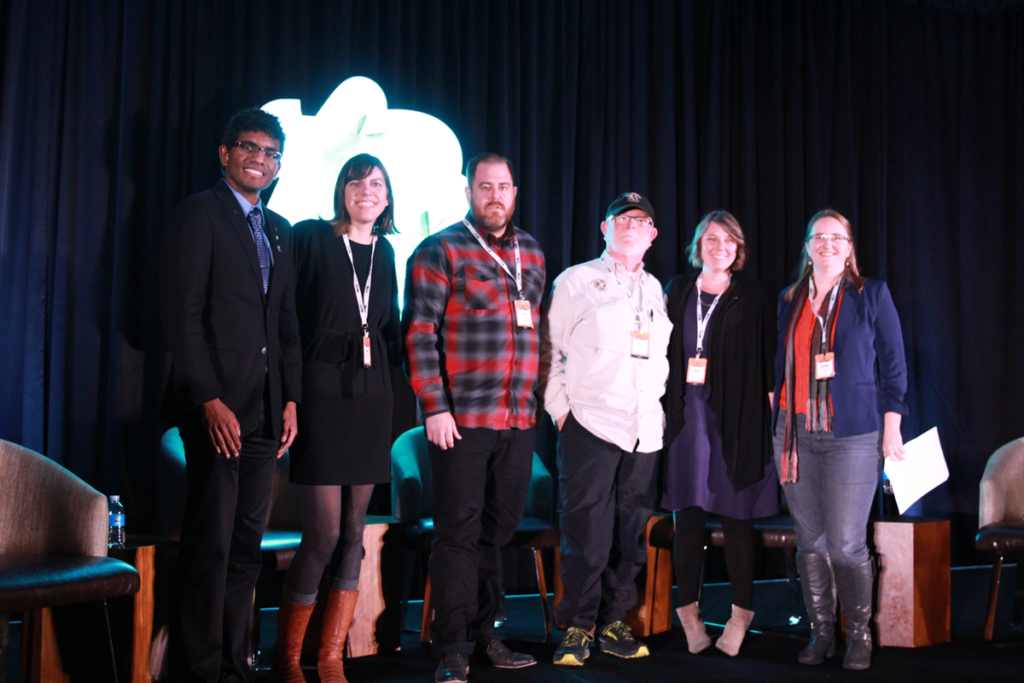 COLLEGE AND CAREER EXPO
The College and Career Expo held on Saturday morning allowed for students to connect with potential graduate school programs throughout the country while also featuring architecture firms from around Texas. NCARB was present to explain the process of licensure and answer any questions student might have to further their architecture careers.
Firm Tours
As is customary at FORUM, students were also offered the opportunity to visit architecture firms in the area. For the first time in recent history, the students were able to visit several small boutique firms on Austin's East 6th Street neighborhood, including the following firms: East Side Collective, HA Architecture, McKinney/York Architects, Lawrence Group, Levy Kohlhaas Architects, Lake|Flato, Page, Overland, and Un.box Studio.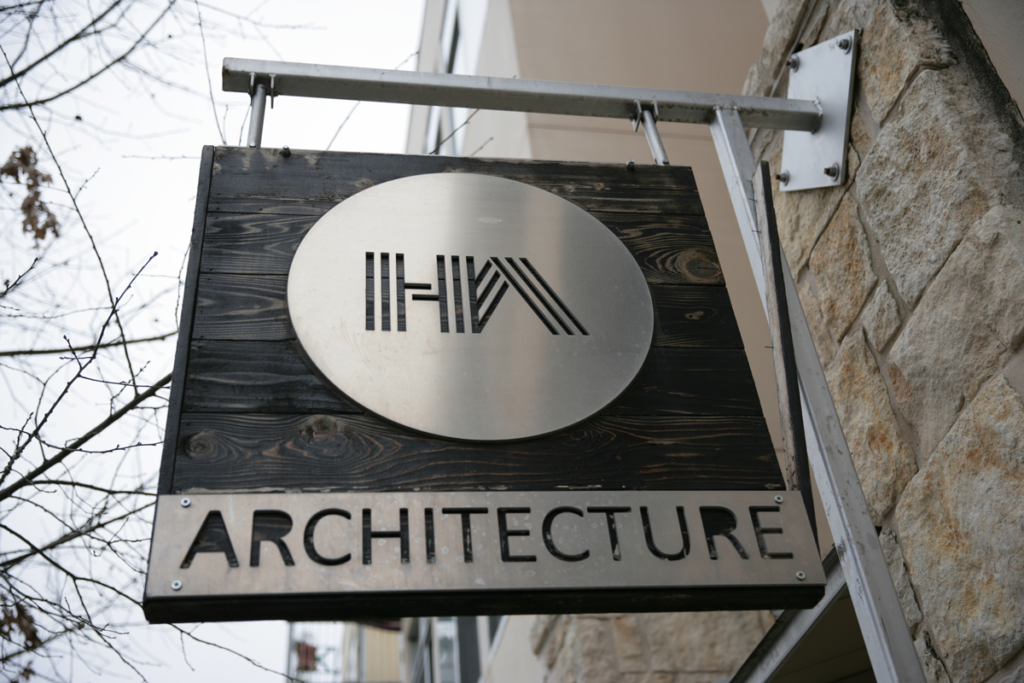 FORUM AFTER DARK
In addition to the provided workshops, tour visits, presentations, and meet-ups; FORUM Texas collaborated with Ion Art, a local fabrication studio to host the Honor Awards Reception to celebrate the high caliber of leadership, design, and service displayed by our members throughout the past year. (TX sign courtesy of Ion Art).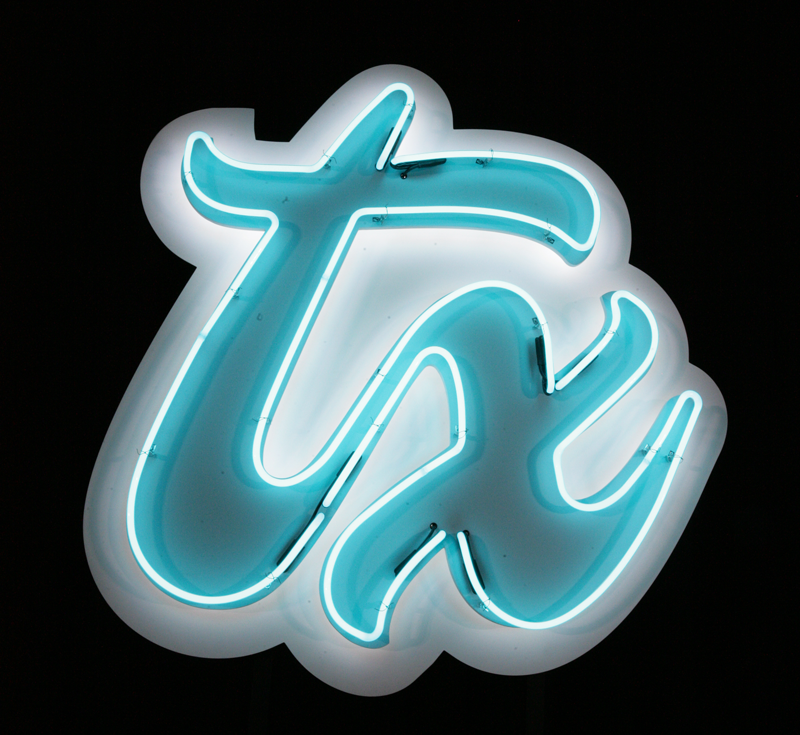 Student Lounge
The past couple of years we have seen the AIAS Student Lounge sponsored by our friends at the AIA. Last year we saw the Tower Takedown, and this year they supplied the student lounge with games, fun activities, and an architectural movie night with freshly popped popcorn!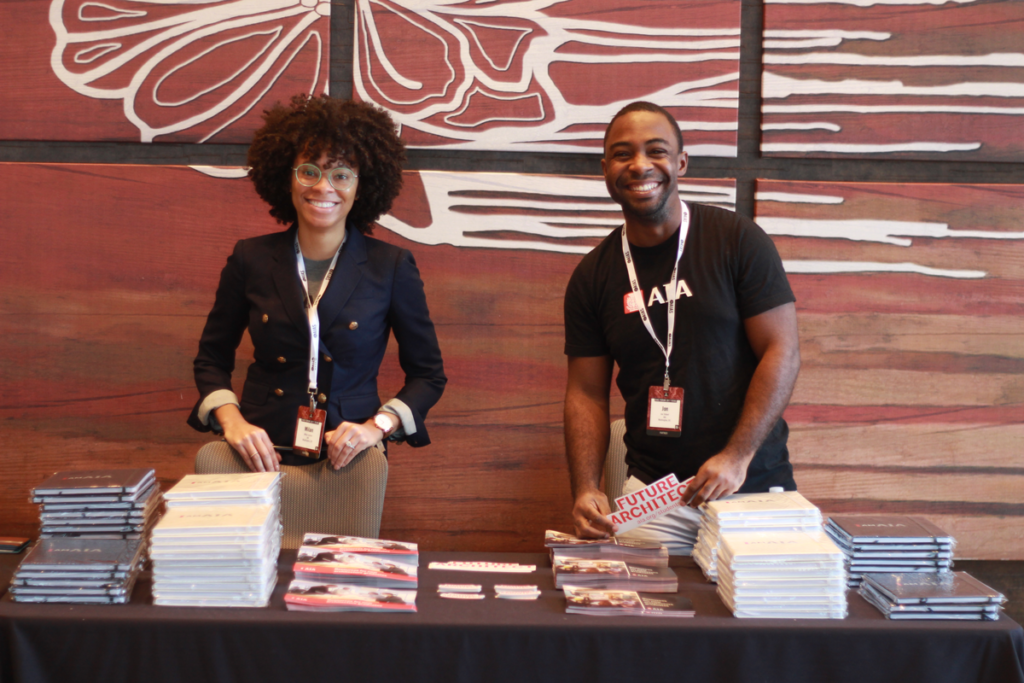 Partners & Sponsors
As usual, we couldn't have put on this conference without the support of our wonderful partners!
Austin, it's been real. Thanks for having us!