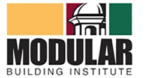 Founded in 1983, the Modular Building Institute (MBI) is the international non-profit trade association serving modular construction. Members are manufacturers, contractors, and dealers in two distinct segments of the industry – permanent modular construction (PMC) and relocatable buildings (RB). MBI strives to keep up with the latest trends of the modular/offsite construction industry and has expanded its membership over the years to include architects, owner/developers, and general contractors.
The mission of the MBI Educational Foundation is to expand opportunities, increase awareness, and foster growth in the commercial modular construction industry by supporting research and development, providing scholarships for students, and developing partnerships and alliances with complementary organizations.
---
Overview
The AIAS is looking for members to share their models to showcase the work our members do and to provide inspiration for those looking to enhance their skill sets. This competition is open to all years and skill sets – show us what you've got!
How to Enter
Share your models that showcase commercial modular construction on your Instagram account between March 16 and July 31, 2020, to enter the competition
Tell us (in 1-2 sentences) what your model is about (how it is modular construction)
Tag the AIAS National Office and MBI on Instagram: @aiasorg and @rethinkmodular
Use the following hashtags: #AIASInStudio, #rethinkmodular, #modularconstruction, and #InStudioModel
Each Wednesday during the competition the National Officers will select their top five (5) submissions and feature them in the AIAS InStudio Highlights on Instagram. At the close of the competition, the jury will select three winners from the submissions posted between March 16 and July 31, 2002.
*Note: You must be an active AIAS member to participate*
**You must have a public Instagram account to participate**
***There is no limit to the number of models you can submit, but please choose your best!***
Prizes
The winning cash prizes are as follows:
1st Place: $500
2nd Place: $250
3rd Place: $100
Deadline
You must have uploaded your photographs to Instagram by 11:59 pm on Friday, July 31, 2020.