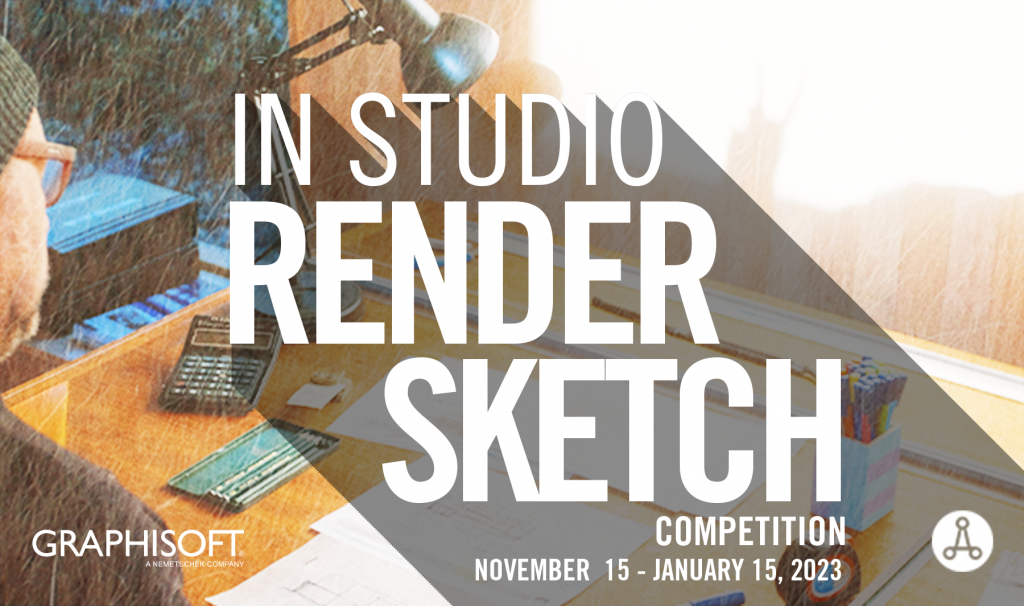 GRAPHISOFT® empowers teams to create great architecture through award-winning software solutions, learning programs, and professional services for the Architecture, Engineering, and Construction industry. Archicad®, the architects' BIM software of choice, offers a complete end-to-end design and documentation workflow for architectural and integrated architectural and engineering practices of any size. BIMx®, the most popular mobile and web BIM app, extends the BIM experience to include all stakeholders in the building design, delivery, and operations lifecycle. BIMcloud®, the AEC industry's first and most advanced cloud-based team collaboration solution, makes real-time collaboration possible across the globe regardless of the size of the project and the speed or quality of the team members' network connection. GRAPHISOFT is part of the Nemetschek Group. To learn more visit graphisoft.com.
---
Overview
The AIAS is looking for members to share their sketches and renderings to showcase the work our members do and to provide inspiration for those looking to enhance their skill sets. This competition is open to all years and skill sets – show us what you've got!
How to Enter
Share your sketches and renderings on your Instagram account between November 15, 2022 and January 15, 2023, to enter the competition
Tell us (in 1-2 sentences) what your sketch/rendering is about
Follow AND tag the AIAS National Office and Graphisoft on Instagram – @aiasorg & @graphisoft 
Use the following hashtags: #AIASInStudio and #InStudioRender
If the entry was created in Archicad, please be sure to include the hashtag #ArchicadInStudio22.
Each Wednesday during the competition the National Officers will select their top five (5) submissions and feature them in the AIAS In Studio Highlights on Instagram. At the close of the competition, the jury will select three winners from the submissions posted between November 15, 2022 and January 15, 2023.
Winners will be announced at the AIAS Quad Conferences in March 2023.
*Note: You must be an active AIAS member to participate*
**You must have a public Instagram account to participate**
***There is no limit to the number of sketches and renderings you can submit, but please choose your best!***
Prizes
Three winners will be selected and their work will be showcased at the AIAS Quad Conferences in March 2023.
The winning cash prizes are as follows:
1st Place: $300
2nd Place: $200
3rd Place: $100
Deadline
You must have uploaded your sketches and renderings to Instagram by 11:59 pm on January 15, 2023.
Please Note: Acknowledging the collaborative tendency of architecture studios in academic settings, In Studio Competitions are open to both individual work as well as group work. If an AIAS member chooses to submit a project, image, model, or sketch to any of the AIAS InStudio Competitions that was the product of more than one individual, it is important that all participants are aware of the submission and that their names are included in the associated description. Prior to submission, all individuals that contributed to the work being entered must come to a consensus regarding the allocation of the potential prize funds. Ideally, group submissions would donate their winning funds to their AIAS Chapter or split the funds equally. If an entry is chosen as a competition winner, the prize funds will be issued to the individual that submitted said work to distribute in accordance with their pre-determined distribution plan.